Keep Calm & Plan On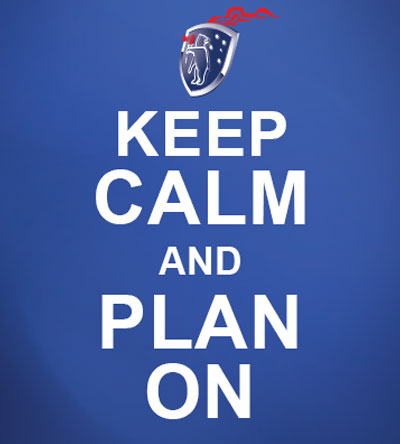 Well, today we have woken to the news that many of us have been expecting: Coronavirus has been declared a pandemic by the World Health Organisation. If you have followed the Prime Minister's addresses and the leading medico's updates, it will be clear that some changes are coming.
Now, here's the thing to know from the outset: neither Randall nor I have any medical expertise. Okay, okay, Randall did do that one year of nursing back in 1987 when he moved to Brisbane chasing a girl. But the only thing he was trusted with was a mop and a thermometer.
So, we have no virus-related health advice for you.
But we do have a history of planning for contingencies.
Randall spent years in police, and I worked as a barrister… Professions that gave us plenty of experience in planning for every possible scenario.
We know that constructing a plan calmly, before it is needed, and then popping it in the bottom drawer until it may be required is a much better approach than pulling together a plan under pressure.
And over the last fortnight, we have been doing just this – constructing Churchill's contingency plans, and talking to Churchill Alumni who are making sure they are ready for change.
Our plan has been tested and popped in the bottom drawer.
But for today, we are sharing some of it with you to help others plan well.
Test Your Work from Home ArrangementsThe best outcome here is that businesses keep calm and work on. Therefore, take the tip and make sure all your work from home arrangements are humming:

Put together a step by step guide so the whole team knows what will happen if the office doors need to close for a short time and you all need to work from home. Have it in hard copy and a digital copy that everyone can access in the cloud from their telephones if need be.
Test in advance that the whole team can operate from home. Ask everyone to head home and give it a run. Many schools are doing just that – testing that students can attend school virtually. It is a good practice for all of us in business too.
Have you got a list of all your logins and passwords that you could use at home if your work computer was at work and you needed to use a home computer?

The Churchill team has all checked their home access – and found that many times we don't have to remember logins because the computer does it for us. This is great when all systems are just business as usual but when you have to flip the model to a work from home on home equipment it may not always flow smoothly.

So, ensure that logins are known and again are tested in advance.

Have you got communications open?

Whether it is a phone system running to your mobile or through your computer, whether it is a comfy headset or somewhere with good phone coverage, this is the time to make sure it is all good to go.

Ask your employer what their policy will be about children being at home?

Many of us are raising children and working at the same time. It is a good idea to ask what the arrangements will be if the children are well but school or care arrangements are closed. For the Churchill team, we have already released an approach to ensure that families are looked after and business can still operate.

Assess Your Workload and Know your Leave BalancesSome companies have begun changing working hours. One of our Alumni has been asked to work four days a week for the next five weeks and take one day a week of recreation leave. He has sufficient leave up his sleeve and can make this work.Be ready for conversations about how your workload can be achieved in the available time.
Get Job Ready and Keep an Eye on Employment OpportunitiesWe have Alumni who are walking into new positions already because they can see their industry is in for a change. They are prepared for a career shift and have begun interviews with new employers – because even in uncertain times, there will always be job opportunities.This is what they have been diligent in doing:

Maintained an up to date and engaging LinkedIn profile;
Ensured their resume is concise and ready;
Written a template for a covering letter that can be adjusted to suit different jobs;
Checked over their qualifications to ensure they were the latest versions and covered a range of skills/knowledge. Research has been showing for a while that vocational qualifications are stronger in a job market than university qualifications;
Connect quietly with your network to open channels if a job is available. Many times job opportunities come through connections so conversations with people across a range of industries/employers can really help connect you to new opportunities.

You will find many useful resources on our website when it comes to preparing for job opportunities.

Some links are included above, and you can also use the search tool on our homepage.

We also offer our Alumni members LinkedIn Profile and Resume reviews at no charge.

Care for Your Health – Mental and PhysicalDespite some of the images hitting our news channels and social media, the world is not coming to an end.We are all aware of how to care for our physical health – hand washing, rest, exercise, healthy diet, and self-isolation if needed. None of that is new or unexpected.But one thing we often miss in these conversations is looking after our mental health.

Our brains are hard-wired to prefer certainty in times of uncertainty. They can become overwhelmed with too many "what if's" and particularly if financial and employment pressures mount.

This would be a good time to check in on your own mental health and that of your family, friends and workmates.

Do the things that make your brain feel like we have this under control:

Take the steps to control what you can control – the list above is a good start.
Get some time outside – exercise is amazing for managing stress, as is time outdoors.
Play music that makes you sing along or watch a movie that makes you laugh. Again, this is an effective strategy for releasing good endorphins.
Get real about the numbers. In a population of over 25 million people, we are not on our knees – a very small percentage of our population is infected and an even smaller percentage of our population is unwell.
Take inventory of all that is good in your life. At the moment, so many conversations are turning to the virus, the great toilet paper crisis of 2020 and financial uncertainty – or at least the media would make us think so. These may well be hard things we will have to face (except the toilet paper crisis – seriously, we are willing to share!) but in the midst of all this, we are still able to count up all the things we have to be grateful for – and there are some crackers on that list. When we do this, focus on the positives, it is proven to be good for our mental health.

Lending a Helping HandAustralians at heart are good people, willing to lend a helping hand to other's in need.In our community right now, a meals roster is underway for a family doing it tough.In our community right now, volunteers are sharing their skills to help people go from long term unemployed to employed.

In our Alumni right now, work is being done to support people who are recovering with PTSD.

In our Alumni right now, advice is being shared to help people identify employment opportunities.

In Churchill right now with our Alumni, introductions are being made to connect job opportunities.

In Churchill right now with our leadership mentoring programs, knowledge is being shared to help leaders tackle constructive conversations with their teams to overcome uncertainty.

When we all do what we can, we all come through stronger and with a feeling of pride in who we are as individuals, as teams and as a community.
As always, we are here to help …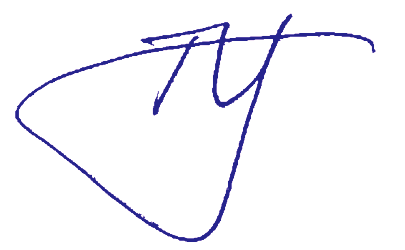 Tricia Velthuizen