3 RPL Payment Options You Might Not Know About
We've been speaking with a lot of people lately who are wondering about available payment options when it comes to funding qualifications through Recognition of Prior Learning (RPL).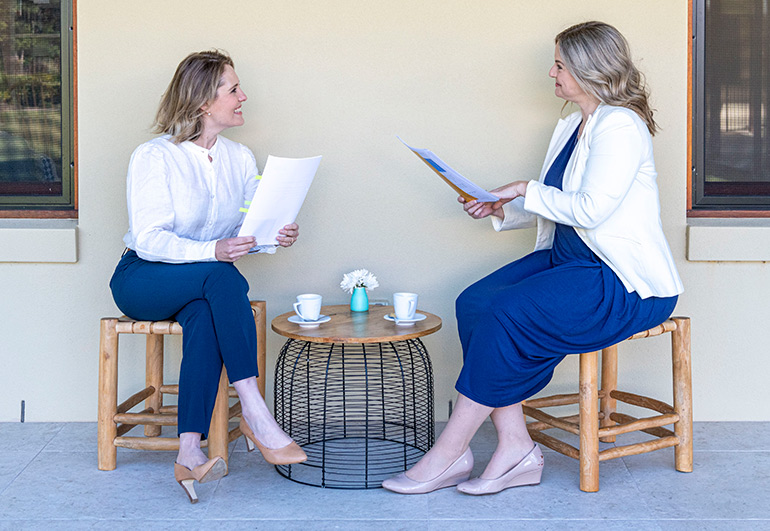 First of all we'd like to make it clear that your initial assessment is free and always will be!
This is your opportunity to take a look at your eligibility with no strings attached.
Whether or not you choose to go ahead with enrolling, it's a definite career asset to know what qualifications are available to you. Seeing your career experience reflected back to you in national qualifications is also a great self-confidence booster when you're putting yourself out there for a new job, industry change or promotion.

Recognition of Prior Learning Payment Options
In addition to direct deposit, credit card, and education loans there are three other funding methods you may not be aware of…
1.Instalment Payment Plan
Our instalment payment plan give you the flexibility to pay for your qualification(s) over three months, instead of all at once.
How does it work?
RPL Instalment Payment plans are available on any amounts $995 and up.
You pay the first instalment when you enrol, then the balance over the next two months… It's up to you whether you pay weekly, fortnightly or monthly.
If you want to pay your qualifications off quicker, fantastic! There are no early payout fees associated with this plan.
An electronic copy of your qualification(s) will be issued seven days after your final instalment is received. Your hard copies will be mailed at the same time.
You can pay any way you like as long as payments are made as agreed – direct deposit, credit card or call through and speak to our fabulous team on 1300 793 002.
2.Churchill Education RPL Scholarship
At certain times throughout the year we offer scholarships to the value of $2000 to fund qualifications gained through RPL.
Our four scholarship categories are:
Police and First Responders
Those coming through the other side of Mental Health issues
Women in Business
Defence Members and Veterans
Currently, (October 2022) applications are open for:
Women in Business
Defence Members and Veterans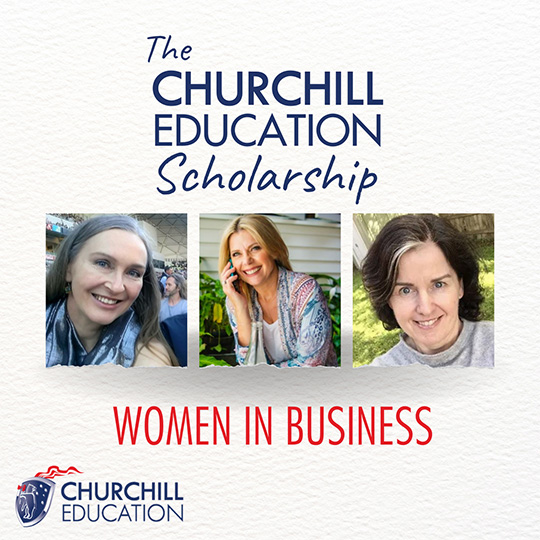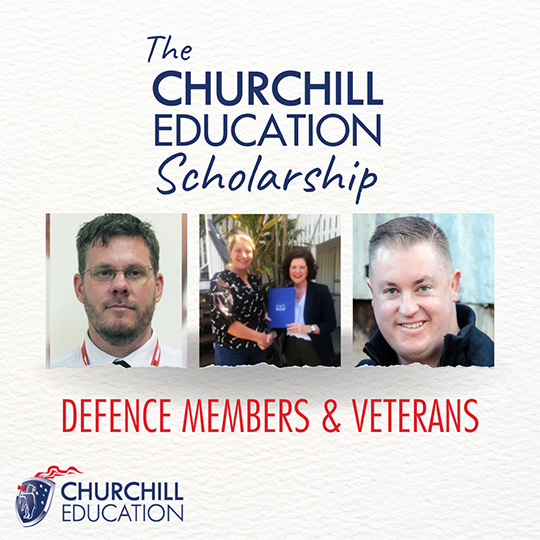 There are two scholarships available in each category (four in total). The scholarships can be used to cover the entire cost of one qualification up to the level of an Advanced Diploma, or toward the total cost of higher or multiple qualifications.
You can find out more about how to apply for a scholarship here.
3. Government Funded Career Support Initiatives
3.1 Skills Checkpoint Program
The Skills Checkpoint Program is a government funded initiative designed to support mature age workers (40 and over) to stay in the workforce. It provides up to $2,200 of funding which can be used for RPL. Our friends at BUSY At Work are the contracted provider for this program.
To qualify you must be:
aged 40 years or over,
an Australian citizen or permanent resident,
employed and at risk of entering the income support system, or recently unemployed (within 12 months), and,
not registered for assistance through an Australian Government employment services program.
If you are a mature age worker who is at risk of losing your job or are unemployed (for less than 12 months), you may qualify for the Skills Checkpoint program.
You can find out more about Skills Checkpoint here.
3.2 Mid Career Checkpoint
The Mid Career Checkpoint program is also a government funded initiative provided by BUSY At Work. This program helps people who have been out of the workforce due to caring responsibilities to re-enter paid employment, and also those who have recently entered the workforce but would like to advance or change careers.
It provides up to $3,000 of funding that can be used for RPL.
To qualify you must:
have left paid employment for 6 months or more to undertake caring responsibilities, and
you are looking to return to the workforce, or
you have recently returned to the workforce in the last 18 months after undertaking 6 months of caring responsibilities.
Or
You are an existing worker in a designated industry* which includes:

Accommodation and Food Services
Education and Training
Arts and Recreation Services
Retail Trade
Administration and Support Services
Residential Care Services
Child Care Services
* Designated industries are defined as female-dominated and COVID 19 affected, where women (in particular) are at risk of unemployment.
You can find out more about Mid Career Checkpoint here.
If you would like to talk to us about any of these options get in touch: 1300 793 002 / hello@churchilleducation.edu.au.
Or forward this to a friend who might benefit from these options.
And remember, it all starts with a free assessment!