Diploma of Work Health and Safety
Are you interested in earning the BSB51319 Diploma of Work Health and Safety through Recognition of Prior Learning (RPL)? You may be eligible to receive this qualification based on the work you've already done. And, you could do it without having to complete any additional study.
To complete the Diploma of Work Health and Safety through Recognition of Prior Learning (RPL), you need to demonstrate that you have the skills and knowledge to manage risks (including identifying hazards), manage legal responsibilities in a WHS context, and investigate and report on health and safety incidents.
The Diploma level is also a proactive contributor to the workplace: not just responding to incidents, but educating and leading initiatives to improve health and safety measures in a workplace. There is a focus on your communication skills, analytical abilities to resolve WHS problems that may be complex and using your best judgement to make decisions. You will have people who report to you on WHS issues and look to you for direction and resolutions.
To be eligible to enrol in the Diploma of Work Health and Safety you need to have the five core units from the Certificate IV in Work Health and Safety. You can have older versions of these units provided they have been deemed equivalent.
Where could this qualification take you?
Examples of Position Titles relevant to Diploma level work:
Environmental Health Officer
Occupational Health and Safety Adviser, Coordinator or Officer
Work Health and Safety advisor
WHS Manager, WHS Officer, WHS Coordinator
Advisor, Health & Safety
Health & Safety Training Officer / Health Safety & Training Officer
Health Safety & Environment (HSE) Advisor
HSE Coordinator, HSE Superintendent, HSE Manager
Safety, Health & Wellbeing Advisor
Health, Safety, Environment & Training Coordinator
Health, Safety, Environment & Quality Manager
Health, Safety & Wellbeing Manager
Occupational Health & Safety Officer
Occupational Health & Safety Project Officer
Coordinator, Safety
Occupational Hygienist
Workplace Rehabilitation Officer
Alternatively, if you are applying for a Recognition of Prior Learning assessment, you ask for an RPL first on the core units. Once these units have been assessed and a Statement of Attainment issued (a record of your competency) you can enrol in and be assessed for the Diploma.
Units of Competency
The Diploma of Work Health and Safety has 10 units of competency, five of which are core (or mandatory) units, and five elective units of competency.
The core units address skills and knowledge in these areas:
Management across WHS consultations and systematic management of WHS risks
WHS incident investigations
Contributing to developing, implementing and maintaining systems that manage WHS in the workplace
Work Health and Safety Industry
WHS roles within any organisation are of primary importance since work health and safety impacts both the productivity and welfare of every individual. With the WHS industry in Australia forecast to grow 20% by 2020, and with an average annual salary of just over $100,000, it's definitely full of career opportunities.
Organisations are also becoming increasingly aware of their legislative obligations surrounding duty of care and due diligence. This awareness has resulted in many new and exciting (and lucrative) career opportunities within the WHS sector.
Apply for a Complimentary Assessment​
After 30 years of Military service, Ken was diagnosed with Type One Diabetes and had to be medically discharged. Ken was able to convert his service into an Advanced Diploma in Work Health and Safety, which helped him to secure civilian employment at a management level and achieve a better quality life.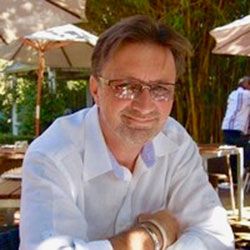 "It was very succinct with respect to what I had to produce, and within no time, to my surprise, my assessment came back with some substantial accreditation."
"The opportunities are still the same, but I'm looking at them differently because last week I was looking without the formal credentials; this week I have them."
"You come out of Defence with a broad skill set, particularly in management and leadership, which are two things that are often spoken about but not completely understood."
"I was gobsmacked with the qualifications I was able to achieve. I knew I could get some due to my experience and skill set, but I just didn't think I'd end up with four!"
"I was really impressed with how quick and professional Churchill was. They are there to help, they don't beat around the bush, and they don't leave you hanging."
"As a member of Defence you don't actually realise this. You can't apply for civil accreditation, until you actually have a separation day."
"It was very smooth, and very easy to apply. I gave them the information they needed, and they did the rest."
"'I went from thinking that I didn't really have much from nine years of policing to an amazing level of self-worth."