Are you looking at transitioning out of Defence? Or maybe you've recently left? Leaving Defence and building a new career as a civilian can be pretty daunting.
You worked hard in Defence. Make that experience work for you.
Find out what you are eligible for:
How will a new employer understand your service? How do you express it in terms of civilian awards? Which qualifications are best on your resume? That's where Recognition of Prior Learning (RPL) comes in.
RPL stands for Recognition of Prior Learning. RPL is a process through which the experience, skills and knowledge that you already have can be converted to civilian qualifications that any employer can understand and respect.
Defence members are often surprised at the qualifications they're eligible for through RPL. The training, skills and practical experience you've gained while serving in the Army, Navy or Air Force really adds up.
Getting qualifications through RPL means that you don't have to sit in a classroom and learn about things that you already know. You can just show evidence that you've covered it in your job.
Top 4 Defence RPL Qualifications
We've been helping military personnel transition since 2006. In that time we have helped thousands of our Defence graduates to build satisfying careers in government, the private sector, training, mining and construction.
Discover the Top 4 Qualifications for transitioning from Defence to civilian employment…
More information about Defence RPL Processes and Fundings
Apply for a Complimentary Assessment​
Do you want to learn more about Defence RPL?
We've collected answers to your most commonly asked questions
After 30 years of Military service, Ken was diagnosed with Type One Diabetes and had to be medically discharged. Ken was able to convert his service into an Advanced Diploma in Work Health and Safety, which helped him to secure civilian employment at a management level and achieve a better quality life.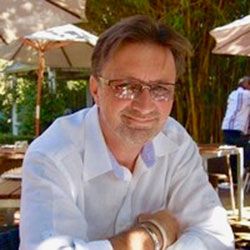 "It was very succinct with respect to what I had to produce, and within no time, to my surprise, my assessment came back with some substantial accreditation."
"The opportunities are still the same, but I'm looking at them differently because last week I was looking without the formal credentials; this week I have them."
"You come out of Defence with a broad skill set, particularly in management and leadership, which are two things that are often spoken about but not completely understood."
"I was gobsmacked with the qualifications I was able to achieve. I knew I could get some due to my experience and skill set, but I just didn't think I'd end up with four!"
"I was really impressed with how quick and professional Churchill was. They are there to help, they don't beat around the bush, and they don't leave you hanging."
"As a member of Defence you don't actually realise this. You can't apply for civil accreditation, until you actually have a separation day."
"It was very smooth, and very easy to apply. I gave them the information they needed, and they did the rest."
"'I went from thinking that I didn't really have much from nine years of policing to an amazing level of self-worth."