Certificate IV in Business (Cyber Security)
Are you interested in earning the BSB40120 Certificate IV in Business (Cyber Security) through Recognition of Prior Learning (RPL)? You may be eligible to receive this qualification based on the work you've already done. And, you could do it without having to complete any additional study.
The Certificate IV in Business (Cyber Security) is a specialty version of the Certificate IV in Business available to complete by Recognition of Prior Learning.
Certificate IV in Business (Cyber Security) recognises that technology and data are integral in organisations across the globe. Cyber security in business relates to the ability to protect our data and safely manage our technology.
You could be working across a wide range of industries and sectors as technology is now embedded in organisations small to large. So, your work responsibilities may be solely dedicated to cyber security or you may be working with other technical experts to contribute to the cyber security of your workplace.
Where could this qualification take you?
Use effective communication skills and knowledge to produce complex documents and build communication in the workplace
For specialisation in Cyber Security, Certificate IV in Business (Cyber Security), 4 elective units are required to complete this specialisation.
The elective units focus on risk management strategies that are commonly used in workplaces to protect their technology and data. Your role is to support the cyber security practices in your workplace, assisting in reviews and practical knowledge sharing as well as identifying policy improvements and sharing information with the team to promote cyber security.
A total of 12 units of competency must be completed in Certificate IV in Business (Cyber Security). The units of competency required are:
6 core units; plus
6 elective units.
Your cyber security experience can help you achieve the Certificate IV in Business (Cyber Security) through Recognition of Prior Learning (RPL).
For a successful RPL application in Certificate IV in Business (Cyber Security), your cyber security experience needs to cover these practical situations:
Maintained the security of two different electronic devices over the life of a small project or work cycle through using best practice protection strategies; for example, you may show evidence of your password management, using a virtual private network (VPN) or ensuring anti-virus software is used.
Ensuring software is updated and a register of devices maintained and checked for cyber security arrangements.
Involved in at least 2 cyber security incidents at work. For example, you may have assisted in responding to an incident where a compromising email has been sent through to a team member and examining the response, including a post-breach review.
Identifying at least 3 real or potential cyber security threats to consider at your work and how you could minimise the risk.
For example, you may have revisited password policies, malware attacks (such as through emailed files) or ransomware (where hackers encrypt your data and demand payment to unlock it).
Developed at least 1 policy for your workplace to promote cyber safety and arranged at least 2 training / updates to share with colleagues on cyber safety.
The 6 core units are mandatory for every student completing the qualification. When you look at the core units you can see that these key competencies are valued in workplaces across the country:
Critical thinking – the deeper thinking that considers questions, takes in information and analyses work practices. This is the type of thinking that goes further than just doing something because it has always been done that way.
Using digital technologies – collaborating through technology has become vital today
Building and maintaining business relationships
Keeping workplaces healthy and safe
Apply for a Complimentary Assessment​
After 30 years of Military service, Ken was diagnosed with Type One Diabetes and had to be medically discharged. Ken was able to convert his service into an Advanced Diploma in Work Health and Safety, which helped him to secure civilian employment at a management level and achieve a better quality life.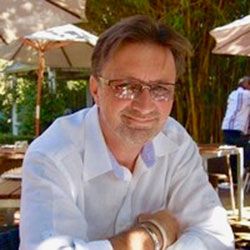 "It was very succinct with respect to what I had to produce, and within no time, to my surprise, my assessment came back with some substantial accreditation."
"The opportunities are still the same, but I'm looking at them differently because last week I was looking without the formal credentials; this week I have them."
"You come out of Defence with a broad skill set, particularly in management and leadership, which are two things that are often spoken about but not completely understood."
"I was gobsmacked with the qualifications I was able to achieve. I knew I could get some due to my experience and skill set, but I just didn't think I'd end up with four!"
"I was really impressed with how quick and professional Churchill was. They are there to help, they don't beat around the bush, and they don't leave you hanging."
"As a member of Defence you don't actually realise this. You can't apply for civil accreditation, until you actually have a separation day."
"It was very smooth, and very easy to apply. I gave them the information they needed, and they did the rest."
"'I went from thinking that I didn't really have much from nine years of policing to an amazing level of self-worth."