Certificate IV in Human Resource Management
Are you interested in earning the BSB40420 Certificate IV in Human Resource Management through Recognition of Prior Learning (RPL)? You may be eligible to receive this qualification based on the work you've already done. And, you could do it without having to complete any additional study.
For BSB40420 Certificate IV in Human Resource Management, the qualification centres around understanding the value of people in a workplace and how to plan effectively for and manage the needs of the company and its workforce.
Human resource management careers cover a wide range of responsibilities. You may be working in recruiting new staff, payroll, planning for workplace learning and development needs, talent acquisition and performance management, remuneration and package structures, and change management. All of these functions are underpinned by the responsibilities set by legislation and operational frameworks such as industrial relations laws, workplace health and safety, and pay structures.
Where could this qualification take you?
The types of job titles found in human resources careers vary from administration positions to professional and management roles. Job titles often include:
Human Resources Officer
Human Resources Coordinator
HR Administrator
HR Assistant
HR Advisor
Recruitment Coordinator
Payroll Officer
If you have Human Resource Management responsibilities in your role, Recognition of Prior Learning can be a good starting place in determining your suitability for graduating with Certificate IV in Human Resource Management. You could work across a wide range of human resource responsibilities in a smaller workplace.
If you are part of a large organisation, whether it is a government department or a company, you may work predominantly in a single human resources area as a part of a larger HR team. This Certificate is suitable for both of these situations.
A total of 12 units of competency must be completed in Certificate IV in Human Resource Management. The units of competency required are:
6 core units; plus
6 elective units.
The core units are mandatory and address performance management, supporting employee and industrial relations, as well as learning and development functions, recruitment, general HR functions and work health and safety practices.
Once the core units have been addressed, the balance of your subjects will be chosen to reflect your experience, skills and knowledge in human resource management. There will be a balance of specialty HR units and units that reflect your transferable skills to other industries and responsibilities.
For example, transferable skills in communication such as presentations, writing documents or communicating in the team can be units covered in your Recognition of Prior Learning assessment.
We work with your experience and career direction to identify the best elective units for your situation.
Where to Start with RPL for BSB40420 Certificate IV in Human Resource Management?
Your experience in your working life can help you achieve BSB40420 Certificate IV in Human Resource Management through Recognition of Prior Learning (RPL).
Find out if you are eligible for this qualification by calling us on 1300 793 002, or apply here.
There is also now an option to achieve accredited recognition of your Human Resource Management focused skills and knowledge through completing an accredited Human Resources skill set.
Sometimes, people call an accredited Skill Set by the terms micro-credential or a micro-qualification. The value of a Skill Set is that it is recognised and endorsed by the Australian Government which gives employers confidence in your accreditation.
The accredited Skill Sets, endorsed by the Australian Government, in the areas of Human Resource skills currently are:
BSBSS00105 Human Resources Foundation Skill Set
Units from this skill set can contribute to credit towards BSB40420 Certificate IV in Human Resource Management
BSBSS00111 Human Resources Advisor Skill Set
Units from this skill set can contribute to credit towards BSB50320 Diploma of Human Resource Management
Apply for a Complimentary Assessment​
After 30 years of Military service, Ken was diagnosed with Type One Diabetes and had to be medically discharged. Ken was able to convert his service into an Advanced Diploma in Work Health and Safety, which helped him to secure civilian employment at a management level and achieve a better quality life.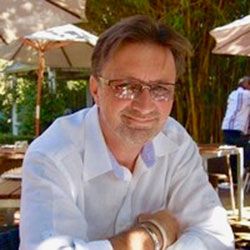 "It was very succinct with respect to what I had to produce, and within no time, to my surprise, my assessment came back with some substantial accreditation."
"The opportunities are still the same, but I'm looking at them differently because last week I was looking without the formal credentials; this week I have them."
"You come out of Defence with a broad skill set, particularly in management and leadership, which are two things that are often spoken about but not completely understood."
"I was gobsmacked with the qualifications I was able to achieve. I knew I could get some due to my experience and skill set, but I just didn't think I'd end up with four!"
"I was really impressed with how quick and professional Churchill was. They are there to help, they don't beat around the bush, and they don't leave you hanging."
"As a member of Defence you don't actually realise this. You can't apply for civil accreditation, until you actually have a separation day."
"It was very smooth, and very easy to apply. I gave them the information they needed, and they did the rest."
"'I went from thinking that I didn't really have much from nine years of policing to an amazing level of self-worth."