Diploma of Business (Organisational Development)
Are you interested in earning the BSB50120 Diploma of Business (Organisational Development) through Recognition of Prior Learning (RPL)? You may be eligible to receive this qualification based on the work you've already done. And, you could do it without having to complete any additional study.
The Diploma of Business (Organisational Development) is relevant to managers that are responsible for organisational development and making sure that the business continues to grow.
The Diploma of Business (Organisational Development) is a specialty version of the Diploma of Business available to complete by Recognition of Prior Learning.
This qualification is a widely transferable qualification across industries and occupations. As organisations continue to evolve and respond to a changing business environment, helping an organisation to improve its capacity to navigate change is a skill that is highly desired in workplaces. Diploma of Business (Organisational Development) starts with the skills, knowledge and responsibilities that drive the big picture needs of a business or organisation.
Your experience can help you achieve the Diploma of Business (Organisational Development) through Recognition of Prior Learning (RPL).
Where could this qualification take you?
A total of 12 units of competency must be completed in Diploma of Business (Organisational Development). The units of competency required are:
5 core units; plus
7 elective units.
The 5 core units are mandatory for every student completing the qualification.
The Diploma of Business (Organisational Development) electives are consistent with the skills and knowledge that drives positive change in any organisation. Your experience will be focused on helping an organisation build capacity to achieve greater effectiveness in your people and performance. Whether you are focused on improving health, safety and wellbeing, building emotional intelligence, innovative practices, change management or sustainability, this is a specialisation that drives change for good.
When you look at the core units you can see that these key competencies are valued in workplaces across the country:
Developing critical thinking skills in colleagues – Developing other colleagues so they have the ability to sort and organise facts, data and other information as they clarify a problem and develop the most effective solutions to solve the problem.
Sound financial management
Sound resource management, whether it is physical resources, intellectual resources, digital resources or people
Sustainable practices from a management level – examining how you manage the operations of a business to minimise its social, economic and environmental impact whilst promoting its positive footprint in the world.
Communication skills that are required for effective teams
From there, the elective units of competency are chosen from the specialty list to reflect your organisational development responsibilities, skills and knowledge.
7 elective units are required to complete this specialisation. We work with your experience and career direction to identify the best elective units for your situation.
Apply for a Complimentary Assessment​
After 30 years of Military service, Ken was diagnosed with Type One Diabetes and had to be medically discharged. Ken was able to convert his service into an Advanced Diploma in Work Health and Safety, which helped him to secure civilian employment at a management level and achieve a better quality life.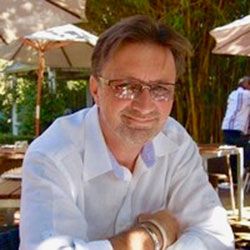 "It was very succinct with respect to what I had to produce, and within no time, to my surprise, my assessment came back with some substantial accreditation."
"The opportunities are still the same, but I'm looking at them differently because last week I was looking without the formal credentials; this week I have them."
"You come out of Defence with a broad skill set, particularly in management and leadership, which are two things that are often spoken about but not completely understood."
"I was gobsmacked with the qualifications I was able to achieve. I knew I could get some due to my experience and skill set, but I just didn't think I'd end up with four!"
"I was really impressed with how quick and professional Churchill was. They are there to help, they don't beat around the bush, and they don't leave you hanging."
"As a member of Defence you don't actually realise this. You can't apply for civil accreditation, until you actually have a separation day."
"It was very smooth, and very easy to apply. I gave them the information they needed, and they did the rest."
"'I went from thinking that I didn't really have much from nine years of policing to an amazing level of self-worth."