Certificate IV in Government (Human Resources)
Are you interested in earning the PSP40122 Certificate IV in Government (Human Resources) through Recognition of Prior Learning (RPL)? You may be eligible to receive this qualification based on the work you've already done. And, you could do it without having to complete any additional study.
The Certificate IV in Government (Human Resources) is a specialty version of the Certificate IV in Government available to complete by Recognition of Prior Learning. It examines a spread of skills and knowledge applicable to human resources. This Certificate IV in Government (Human Resources) is relevant to public servants in roles from Commonwealth, State and Local governments.
For a successful RPL application in Certificate IV in Government (Human Resources) your human resource experience needs to cover these practical situations:
Ability to communicate and implement employee relations and industrial relations policies and procedures, representing the organisation and employers effectively.
Coordinated recruitment and onboarding processes, developing, and implementing strategies to source candidates and to assess their suitability to available positions.
Supported human resources functions and processes, possessing a broad understanding of associated policy frameworks and the administrative requirements to support these functions and policies.
Applied project human resources management approaches, utilising establishment of human resource requirements, identifying and facilitating the learning and development needs of people and being able to aid in resolving conflict.
Led effective workplace relationships, utilising leadership skills to promote team cohesion.
Implemented systems and processes that supported the personal and professional development of self and others.
After a review was completed in 2022 of all Australia's Public Sector Package qualifications, the latest and current version of this qualification can be recognised by the code PSP40122. The earlier qualification was PSP40116 Certificate IV in Government, lacking any specialisation requirement. Whilst the spirit of the earlier qualification aligned with the latest version, there have been some changes made to ensure that when you graduate with PSP40122 Certificate IV in Government (Human Resources), you are acknowledged for possessing the range of skills and knowledge that modern workplaces demand for human resources.
When we begin to examine the opportunities for public service employment it makes sense that the Certificate IV in Government (Human Resources) has become a more widely recognised qualification. According to statistics published in November 2021, there were just over two million public servant jobs in Australia, and this is forecast to grow. As a significant and competitive employment opportunity, if you are an experienced public servant it is wise to capitalise on your experience to obtain the PSP40122 Certificate IV in Government (Human Resources) through Recognition of Prior Learning (RPL). 
Where could this qualification take you?
Examples of Position Titles relevant to Certificate IV level work:
Corporal
Lance Corporal
Able Seaman
Leading Seaman
Private
Administrator
Team Leader
Manager
Prison Officer
Constable
Project Manager
There are no entry requirements for the Certificate IV in Government (Human Resources).
A total of 15 units of competency must be completed in the Certificate IV in Government (Human Resources).
The units of competency required are:
4 core units; plus
11 elective units, consisting of:
1 unit from Group A
9 units from Group B to F,
1 unit from Groups B to F,
elsewhere in the PSP Training Package, or any other current Training Package, or accredited course.
To award the human resources specialisation, 6 Group B electives must be selected.
Core units are mandatory for every student completing the
Certificate IV in Government (Human Resources)
. When you look at the core units you can see that these key competencies are valued in government sector functions across the country:
Promoting and upholding the values and principles of public service
Engaging with relevant stakeholders
Applying government processes
Working effectively with diversity and inclusion
Once the core units have been addressed, the 11 elective units balance
specialist
public sector skills and
transferable
skills. For example, a
specialist
government sector skill can be the ability support employee and industrial relations. For example, a
transferable
skill that is valued outside of the public service is your ability to compose complex workplace documentation.
Apply for a Complimentary Assessment​
After 30 years of Military service, Ken was diagnosed with Type One Diabetes and had to be medically discharged. Ken was able to convert his service into an Advanced Diploma in Work Health and Safety, which helped him to secure civilian employment at a management level and achieve a better quality life.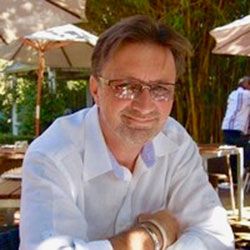 "It was very succinct with respect to what I had to produce, and within no time, to my surprise, my assessment came back with some substantial accreditation."
"The opportunities are still the same, but I'm looking at them differently because last week I was looking without the formal credentials; this week I have them."
"You come out of Defence with a broad skill set, particularly in management and leadership, which are two things that are often spoken about but not completely understood."
"I was gobsmacked with the qualifications I was able to achieve. I knew I could get some due to my experience and skill set, but I just didn't think I'd end up with four!"
"I was really impressed with how quick and professional Churchill was. They are there to help, they don't beat around the bush, and they don't leave you hanging."
"As a member of Defence you don't actually realise this. You can't apply for civil accreditation, until you actually have a separation day."
"It was very smooth, and very easy to apply. I gave them the information they needed, and they did the rest."
"'I went from thinking that I didn't really have much from nine years of policing to an amazing level of self-worth."