Diploma of Government Investigations (Group Training)
All programs are designed specifically for the team undertaking the training, to ensure the content is applicable and relevant. This training is designed to fit you – not the other way around!
Who is this training for?
Groups of investigators – in reality, a successful investigation involves a team and this course is designed to promote the skills of investigators working together.
People who are working for a government regulator or statutory authority and who have responsibilities in compliance and/or enforcement.
People who are looking for a face-to-face training option that enables them to practice investigative skills in an environment where they get instant feedback from experienced trainers and from their peers.
People who are looking for tailored courses so that they can investigate a scenario that they will genuinely encounter in their daily work.
People who are looking for a course that they can, and will, be guided to finish. Our completion rates are 100%.
Why Churchill for Government Investigations?
Churchill Education first began offering nationally recognised qualifications to Government Investigators in 2006. We were specifically asked to deliver this training because of an unusual skill combination in the Churchill leadership team: not only did we have 16 years of experience in government investigations in our collective skillset, but also ten years of experience of prosecuting.
We reflect this collective skillset in our specialised approach to training investigators. The strength of an investigation can be found in its ability to withstand a vigorous defence in the courts. In preparing Investigations course participants to appear before the judiciary, we create a more skilled investigator who can sit confidently in a witness box, knowing their investigation has been conducted to the highest possible standard.
In the last eleven years, we have continuously delivered Certificate IV and Diploma courses to Government Investigators from a range of compliance and regulatory areas: from the Health Sector, to various Transport authorities, Primary Industries and Resource Management. We have taught through the last three iterations of this qualifications and are currently registered to deliver the latest and most up-to-date nationally recognised qualifications, the PSP40416 Certificate IV in Government Investigations and PSP50416 Diploma of Government Investigations.
We have a core base of 10 days face-to-face training. From there, we work with you to determine what structure will best suit your team's needs. For example, you may choose:
2 x 5-day consecutive business weeks face-to-face, then a period of 4 to 6 weeks to complete post-course assessments; or
1 x 5-day business week, return to the workforce for 4 weeks, then return to the classroom for 1 x 5-day business week, then a period of 4 to 6 weeks to complete post-course assessments.
The final method of delivery is determined in consultation with the customer and delivery is arranged at a mutually agreeable timetable.
Churchill Education uses a variety of methods to deliver the required courses including:
classroom training: a facilitator leading a course in the traditional classroom environment incorporating a post-course assessment;
field training;
external role players;
workplace based assessment that is relevant to the work, including On the Job Reports from supervisors in a simple to complete format; and/or
self-paced classroom materials.
Apply for a Complimentary Assessment​
After 30 years of Military service, Ken was diagnosed with Type One Diabetes and had to be medically discharged. Ken was able to convert his service into an Advanced Diploma in Work Health and Safety, which helped him to secure civilian employment at a management level and achieve a better quality life.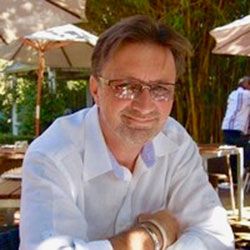 "It was very succinct with respect to what I had to produce, and within no time, to my surprise, my assessment came back with some substantial accreditation."
"The opportunities are still the same, but I'm looking at them differently because last week I was looking without the formal credentials; this week I have them."
"You come out of Defence with a broad skill set, particularly in management and leadership, which are two things that are often spoken about but not completely understood."
"I was gobsmacked with the qualifications I was able to achieve. I knew I could get some due to my experience and skill set, but I just didn't think I'd end up with four!"
"I was really impressed with how quick and professional Churchill was. They are there to help, they don't beat around the bush, and they don't leave you hanging."
"As a member of Defence you don't actually realise this. You can't apply for civil accreditation, until you actually have a separation day."
"It was very smooth, and very easy to apply. I gave them the information they needed, and they did the rest."
"'I went from thinking that I didn't really have much from nine years of policing to an amazing level of self-worth."