Diploma of Leadership and Management
Are you interested in earning the BSB50420 Diploma of Leadership and Management through Recognition of Prior Learning (RPL)? You may be eligible to receive this qualification based on the work you've already done. And, you could do it without having to complete any additional study.
Operating at a Diploma level in leadership and management, you will be balancing two key areas: overseeing people, and tracking the development of strategy at an operational level so that policies and procedures have your input and expertise.
At the diploma level you must be able to demonstrate an ability to apply practical skills, experience and knowledge in a leadership and management capacity in a range of contexts.
You possess judgement and initiative in organising, planning, monitoring and implementing your work and the work of others.
Your communication skills support teams and individuals to achieve organisational objectives. You create solutions to problems, analyse data from complex sources and identify opportunities for improvements.
Where could this qualification take you?
Examples of Position Titles relevant to Diploma level work:
Office Manager
Project Manager
Account Manager
Branch Manager
Administration Manager
Small business owner
Entrepreneur
There are no pre-requisites to enrol in the Diploma of Leadership and Development. The qualification is comprised of four core units plus eight elective units. The core units focus on the following areas:
Effective workplace relationships
Emotional intelligence
Planning
Team management
When you've worked in a team leader, supervisory or equivalent capacity over a year or more, you've done a lot. The more that you did things, the better you got at them. You built skills and knowledge, and you gained experience that has given you a deeper understanding.
In short- you learnt a lot.
This learning is just as important and valid as classroom learning – some would say more so. But, it can be hard to communicate. That's where getting qualified through RPL (or Recognition of Prior Learning) comes in.
Leadership and Management Industry
Leadership and Management opportunities are in high demand in every sector of the workforce from government and corporate, to mining, retail, construction and everything in between.
There are 1,581,600 Managers currently employed in Australia. One in four are aged 55 years or older, that's roughly 395,400 managers who are 55+.
This means that in the next decade, we will have hundreds of thousands of managers reaching retirement age and creating an opportunity for promotions, as younger supervisors are coming through the ranks.
In addition, the Future of Work Report forecasts 109,900 more managerial positions by 2023.
Apply for a Complimentary Assessment​
After 30 years of Military service, Ken was diagnosed with Type One Diabetes and had to be medically discharged. Ken was able to convert his service into an Advanced Diploma in Work Health and Safety, which helped him to secure civilian employment at a management level and achieve a better quality life.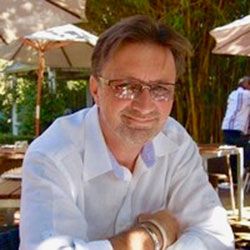 "It was very succinct with respect to what I had to produce, and within no time, to my surprise, my assessment came back with some substantial accreditation."
"The opportunities are still the same, but I'm looking at them differently because last week I was looking without the formal credentials; this week I have them."
"You come out of Defence with a broad skill set, particularly in management and leadership, which are two things that are often spoken about but not completely understood."
"I was gobsmacked with the qualifications I was able to achieve. I knew I could get some due to my experience and skill set, but I just didn't think I'd end up with four!"
"I was really impressed with how quick and professional Churchill was. They are there to help, they don't beat around the bush, and they don't leave you hanging."
"As a member of Defence you don't actually realise this. You can't apply for civil accreditation, until you actually have a separation day."
"It was very smooth, and very easy to apply. I gave them the information they needed, and they did the rest."
"'I went from thinking that I didn't really have much from nine years of policing to an amazing level of self-worth."