Turn your police and first responder experience into qualifications that demonstrate the value of your skills and knowledge in any industry.
Whether you are handing back your badge or focused on climbing the ranks, qualifications bridge your past experience to your next career step. Recognition of Prior Learning (RPL) leverages your experience to achieve those qualifications.
Find out what you are eligible for:
The process of converting police and first responder experience into qualifications is something we have done since 2006. Ever since our Co-Founder, Randall Smith came to his own career crossroads and found himself with sixteen years of service but no qualifications that meant anything outside of the police.
It was Randall's experience that drove him to streamline the Recognition of Prior Learning process, to ensure that all those police courses you have completed, the shifts you have worked, and the promotions you have earned are fully recognised in nationally accredited qualifications.
With 12 years experience helping police get qualified, we have also built up a wide range of available qualifications that will build your career path. From Certificate level all the way up to Graduate Diploma (above a Bachelor degree). We spend the time talking with you about the career you have and the career you want.
Together we can design a plan for your future and use Recognition of Prior Learning to leverage your experience, and get you qualified. Save your time, your money and avoid the frustration by speaking to someone who understands your police career today.
Top 4 Police & First Responder RPL Qualifications
When you're in the job, all the police and first responder training you have done means something. But when you start looking at getting out, you realise there's a whole other language in job ads – and that mainstream qualifications matter. You start wondering, how will your policing and first responder experience stack up outside of the job?
Here's the good news. You've got the sort of skills and knowledge that employers value. Recognition of Prior Learning (RPL) translates your policing experience into the qualifications that make sense in a civilian world.
More information about Police & First Responders RPL Processes and Fundings
Do you want to learn more about Police & First Responder RPL?
We've collected answers to your most commonly asked questions
Police & First Responder Graduate stories
Police Officer – Brendan Maccione recently achieved five Diplomas and a Certificate III through Recognition of Prior Learning (RPL). A great result for anyone, but particularly significant for Brendan who had seen one major crash too many, reached a breaking point in a café with his young children and had to open up about the fact he was suffering the black dog of PTSD.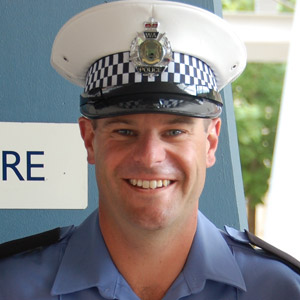 "It was very succinct with respect to what I had to produce, and within no time, to my surprise, my assessment came back with some substantial accreditation."
"The opportunities are still the same, but I'm looking at them differently because last week I was looking without the formal credentials; this week I have them."
"You come out of Defence with a broad skill set, particularly in management and leadership, which are two things that are often spoken about but not completely understood."
"I was gobsmacked with the qualifications I was able to achieve. I knew I could get some due to my experience and skill set, but I just didn't think I'd end up with four!"
"I was really impressed with how quick and professional Churchill was. They are there to help, they don't beat around the bush, and they don't leave you hanging."
"As a member of Defence you don't actually realise this. You can't apply for civil accreditation, until you actually have a separation day."
"It was very smooth, and very easy to apply. I gave them the information they needed, and they did the rest."
"'I went from thinking that I didn't really have much from nine years of policing to an amazing level of self-worth."