Principal mining investigations officer, Royal Australian Air Force reservist and former Queensland police officer Tracey Pelling, recently turned her extensive career experience into a range of top qualifications through Recognition of Prior Learning (RPL). In the following story Tracey takes us through her incredible career, her RPL experience, the importance of recognising transferrable skills, asking for what you want and backing yourself.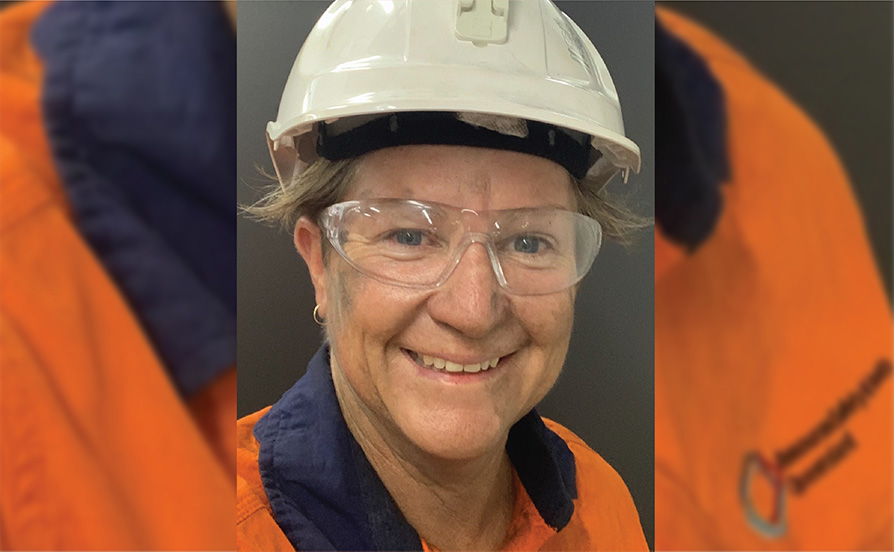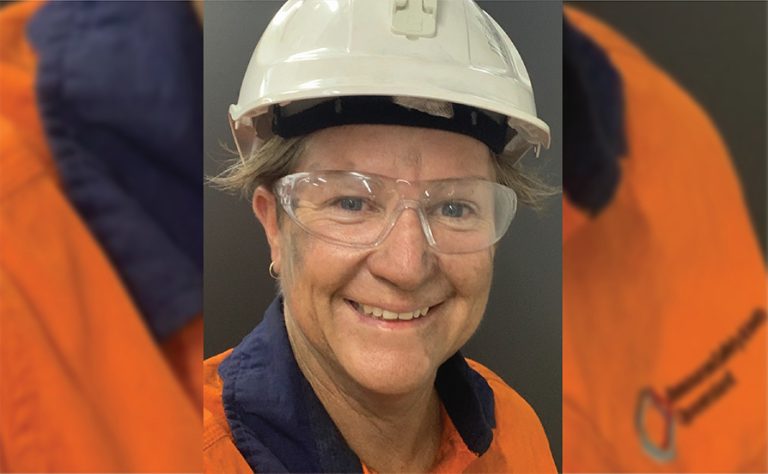 CAREER BACKGROUND
Listening to Tracey's career, you'd be forgiven for thinking she was 115 years old! Tracey graduated high school in 1984 and wanted to get into a trade. At that time opportunities for women in trades was extremely limited. Fortunately, the Australian Defence Force (ADF) was forward thinking.
Listen to this on our Podcast

Tracey was able to join the Royal Australian Air Force (RAAF) as an Aircraft Engine Fitter and complete her trade. She worked on F111's, F18's, C130's and 707's, and then specialised as a Non-Destructive Inspection Technician.
Tracey said it was a great place to start her career and gain a trade.
During her time at the RAAF Tracey played a lot of touch football. In 1993 she had the opportunity to join the Queensland Touch Association as a State Development Officer for the Brisbane City region, which she did for five years.
This opportunity saw her become a Level 3 Referee and a Level 3 Coach which lead to coaching Queensland Mixed Open and Women's Open teams and the Welsh Men's Open team in the 1999 World Cup.
Meanwhile, in the back of her mind was a childhood dream to become a police officer.
Tracey said, "I'm a garden gnome, I'm short, and there was a height restriction. But the restriction was removed, and so then in 1998, I was able to join the Queensland Police Service (QPS), which I did for 21 years."
As you might already have guessed, Tracey is always looking for the next challenge, so in 2006, feeling she had ended her military career prematurely, she joined the RAAF Reserves. She completed Officer Training School and commenced a Security Police Officer role.
Since joining the RAAF Reserves Tracey has been given, she said, some amazing opportunities…

"I've been to Las Vegas, Nevada, for Exercise Red Flag. I've been fortunate enough to do Pitch-Black in Darwin, Avalon Air Show in Victoria, and most importantly, a deployment to the Middle East as the Officer in Charge of Force Protection on Combat Support Unit 10. Being in charge of 25 fantastic young Australians doing such an important role was extremely satisfying and absolutely one of the highlights of my life, not just my career."
Tracey says the leadership opportunities and skills afforded her by the ADF and Air Force have put her in good stead for her current roles.
She has worked at Queensland Racing Integrity Commission as the manager of Integrity Investigations Team, and then got the opportunity to go to Victoria as Manager of Investigations with the Office of the Racing Integrity Commissioner, Victoria.
Tracey headed up a Greyhound Racing Inquiry Task Force, the QPS's response to the live baiting scandal in 2015 which she said was a definite career highlight.
When COVID shutdowns started during her time in Melbourne, she knew she didn't want to be stuck 3000 kilometres away from her partner Louise (an officer in the Mackay QPS) and their four dogs and one naughty pony, so she quickly got herself home, worked remotely from Mackay for most of 2020, and actively started to seek employment back in Queensland.
During this time the opportunity came up to have her extensive skills and experience reflected in national qualifications with Churchill Education.
These qualifications ultimately led to her current position as a Principal Investigations Officer with Resources, Safety and Health Queensland, in the Queensland Mining Inspectorate.
Oh, and as if Tracey's life and career wasn't already full enough, in 2016 she took up stand-up comedy!
She says she took it up for her mental health and to put smiles on the faces of her defence force and emergency services mates!
RECOGNITION OF PRIOR LEARNING
Tracey says she saw this story about her friend and QPS colleague, Maurie Fatnowna pop up online and thought:
"You know what? We do have transferrable skills and we really should be recognised for them. And I knew that I had the added bonus of the Air Force, both as a technician and as an officer… The RAAF officer training is second to none."
A message for women…
"I'm privileged to be in a position to mentor and positively influence women across a range of industries. If I don't put myself out there and ask for what I want, then how can I encourage or mentor someone else to do it?
Women undervalue themselves, there's plenty of studies around it. If a bloke looks at a position description and he can tick off on 20%, he'll apply, whereas a woman won't remotely consider applying unless she can hit at least 80%."
Currently only about 18% of our graduates are women, and we suspect it is exactly because of what Tracey points out – for whatever reason, women are less inclined to believe in the value of their skills and experience.

THE RPL PROCESS
We hear from many people that they imagine the RPL process will be complicated and arduous, so we're always curious to know how our graduates found the experience:
"The process was definitely smooth. I was given a manager from the beginning. John was extremely helpful and able to give me direction with the evidence I needed to provide. I also had an interview with RPL assessor Nick. It was great because with his army background he understood my defence experience. I felt we were speaking the same language if you know what I mean. That made it really simple."
Tracey was able to achieve a range of top qualifications:
TRACEY'S ADVICE
With such fantastic career experience under her belt, in a range of industries including defence, police, professional sport, investigations and mining, we were curious to know what advice Tracey has for anyone else considering RPL… or perhaps not even aware of it?
"Back yourself, and keep your training records, position descriptions and work samples. No one's going to keep the evidence of what you've done for you."
Speak to us about setting you up with your own RPL Evidence portfolio so you can start banking evidence now.
Tracey's message for ADF members…
"Don't underestimate or undervalue the skills that you get in the defence force, particularly the RAAF. They are competitive, and in fact, often better than many civilian qualifications or courses."
Tracey says that many of her police and defence mates say they'd love to have the option to do something different like work in racing or mining too, but don't think their skills are transferrable.
To them she says she's living proof that those skills are very much transferrable. It's all about backing yourself and knowing that not only do you have the skill, you've been demonstrating your abilities for decades. You don't need to start something from scratch. You just need to provide the required evidence to prove it.
This is a story for everyone, but especially for women. Get the recognition you deserve, ask for what you want, set goals and do everything you can to achieve them.