Former detective sergeant, rugby CEO and current logistics supervisor Maurie Fatnowna achieved his first qualification through Recognition of Prior Learning (RPL) with Churchill Education three years ago. This year Maurie is back and has just achieved another diploma through RPL!
In the following story Maurie discusses career transition, the importance of experience coupled with qualifications, ageism in the workforce and planning for your next career move.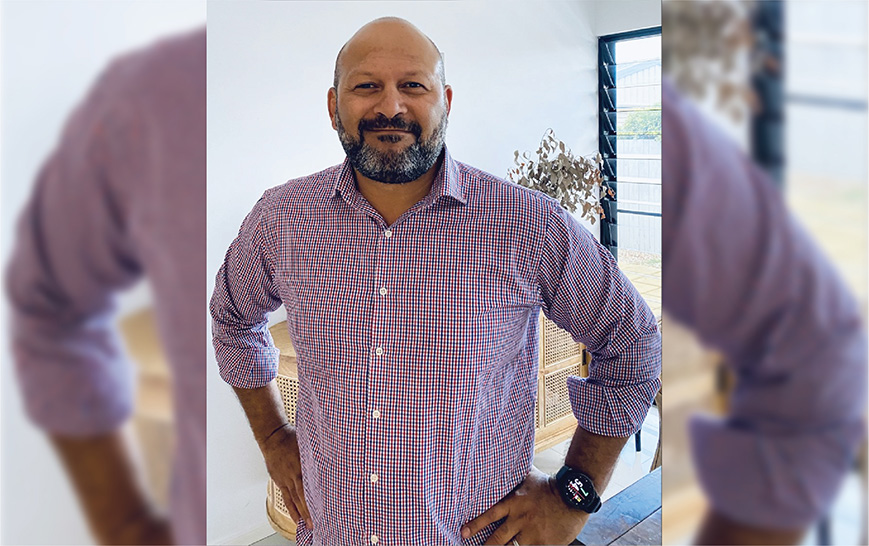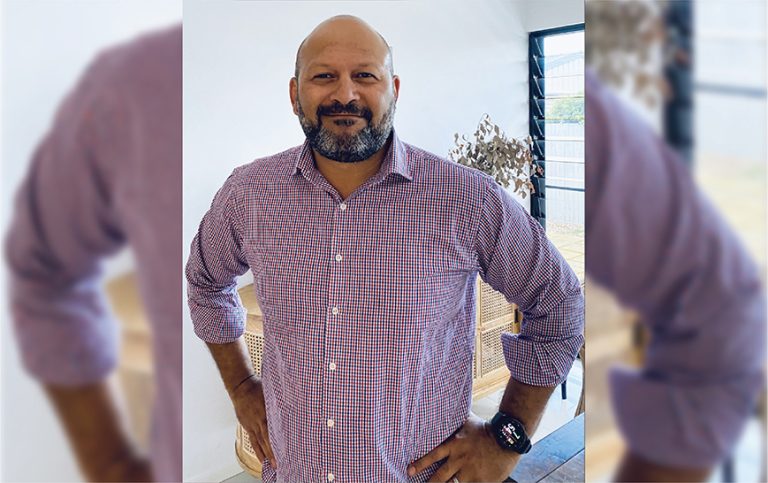 Career Transition….
After 20 years in the Police, Maurie left his position as Detective Sergeant in the Child Protective Investigation Unit, to work in the private sector.
After many years in the Force, and with a family to look after, he says his priorities had changed.
However he says it wasn't an easy transition, "The qualifications I'd racked up over my 20 years weren't really translating the way that I would've thought."
At the time Maurie thought the only way he could get the qualifications he needed to work in the private sector was to study. So he put his head down and studied for a Diploma of Management, which he says, "Took a lot of time and effort". Not an easy thing – especially for shift workers.
Of completing the diploma he says:
"It made me realise that it's important not to rest on your laurels and just sit back and think that everything's going to be fine. Then one day when you go, 'Oh, Jeez, I wouldn't mind being promoted' or 'I wouldn't mind being outside of the job,' you look at your qualifications and you realise they don't really translate."
With his Police experience and diploma, Maurie secured a lucrative position with Shell Australia.
Having been through the long (and costly) process of studying for his diploma, Maurie says he vowed never again to put himself in the situation where:
"Hard work for an employer didn't benefit me on paper".
Planning for the future….
With the benefit of hindsight, Maurie says he began to take note of the things he was doing in his position in the private sector. He took diary notes of whatever he was doing that he thought might be important for future qualifications.
"I really felt it was important, once again, not to sit back and go 'Oh, well, I've got the job now so everything's good, I don't need to continue with my study'.
I thought, it's not necessarily about this job that I've got now, it's making yourself available for the next one."
So this time around, rather than studying for a new qualification, he made sure he capitalised on his skills, knowledge and experience accumulated on the job.

Recognition of Prior Learning (RPL)
"I approached Churchill to look to translate all the extra stuff I was doing on a day-to-day basis into some sort of tertiary qualification."
Maurie was eligible for a range of qualifications through RPL, and opted to enrol in BSB51315 Diploma in Work, Health and Safety. No further study required.
Saving him a lot of time and expense, and opening doors to new opportunities.
Of receiving his qualification through RPL, Maurie says,
"Getting this Diploma means a lot to me because it shows my kids that you always move forward, you never stand still and you make an effort to educate yourself, and don't wait for an employer to do it."
Reflecting back to when he first left the Police, Maurie says:
"If I'd known that Churchill was available back then, my transition into the private sector would have been a lot easier, because I would have done all that hard work before leaving, as far as collating all of my police work into real diplomas."
Words of wisdom…
To anyone contemplating a career transition, Maurie says:
"There would be a percentage of police officers and people in the military sitting there right now, at work, and they don't like their jobs. But they're there because they don't believe there are other opportunities, because they look at their qualifications and they go, 'it doesn't translate'."
"Don't keep the job and be unhappy. Don't sit there and look at colleagues getting promoted, or don't sit there and think to yourself, 'I can't do anything else,' and therefore stay in an unhappy job, which affects you and your family."
He says that many of the skills learnt in the Police are highly valued by private sector employers:
"These so-called soft skills that employers are now looking for, an employee's ability to handle crisis, handle employees that aren't doing well, give advice, whether it be easy or tough conversations, and be good communicators; they're difficult things. And you don't necessarily get them after a six-year degree, but I tell you, you get them after being in the police for six years. I guarantee you."
Make sure your experience counts…
In any industry you will accumulate excellent skills and knowledge that will be beneficial in a range of other industries and positions. However you need to make sure you translate your skills into qualifications an employer can value and understand.

This is the beauty of recognition of prior learning. It means you don't have to study what you already know, and you ensure that your career value continually accumulates, instead of having to start again in a new industry.
RPL for the Future: Copper to Rugby CEO to Logistics Supervisor
Since we first interviewed Maurie, he went on to become the CEO of QCCS Mackay Cutters Rugby League. 18 months later COVID hit and changed the sporting space dramatically.
Now Maurie is back in the fuel industry as Chevron Australia's logistics supervisor. He is responsible for managing a fleet of trucks that service customers in the Bowen Basin, all the Puma service stations which Chevron owns and then farming customers throughout the Mackay and wider region.
Maurie says it feels good to be back in an industry that he knows inside out.
Why Another Qualification?
Recently Maurie got back in touch with Churchill to take a fresh look at his RPL eligibility. This time Maurie was able to achieve BSB50618 – Diploma of Human Resource Management.
Maurie said that with Chevron restructuring their transport division, there is some future uncertainty about what the next 12-24 months will look like, so he wanted to put himself in the best possible position for whatever the future might bring:
"From my experience of applying for different jobs in the private sector, it's really important that you've got not only the work experience, but the credentials to back up what you've done."
The bottom line is, the best candidate for a position is going to be able to show experience and qualifications. One without the other is significantly less appealing to recruiters.
And the beauty of RPL is that you don't have to study what you already know. Instead you're achieving a qualification based on the work you've already done.
Maurie is a great example of continual learning, continual growth and continual recognition.
And that recognition of prior learning is not a one-time thing. If it's been a year or two or three, you've likely picked up a lot of new skills and experiences which means you could be eligible for other qualifications.

Ageism in the Workplace
There's no denying that we live in a youth obsessed culture, and that can certainly extend to our careers. We often hear from people in their late 40's and up that they have experienced ageism in applying for jobs. It's one of the reasons the government created the Skills Checkpoint scheme for 'older workers'.
But at 48 Maurie says his age and experience has been seen as a positive:
"I'm going for jobs in middle to upper management, you can't get that level of experience without age really. It's almost like reverse ageism. Recruiters want to see someone who's worked in different places, different roles, and has different experiences that they can bring to the table. Someone who can demonstrate how they've managed people. If you just got out of uni, how are you going to do that?"
But experience alone often isn't enough. Once again, it's the importance of, 'grabbing paper along the way,' as Maurie refers to it – making sure you have the qualifications that back up your experience.
Self-Belief and Shaping the Conversation
Runs on the board and the qualifications to back that up are two essential pieces of the career pie, the other essential element is self-belief. Believing in your ability, the value of your skills and focusing on your positives.
Tying in with the ageism conversation, Maurie suggests that it's important to shape the conversation…
'Rather than going into an interview and thinking you're too old, wear that as a badge of honour, and the extensive experience those years bring.'
Maurie's advice for others who are in their late 40's and up…
'I think it's important to get all of the fantastic things that you've done represented by national qualifications. They're really important, because if you want to move to a new position or even industry in the future, you'll most likely need qualifications.'
If you get five years down the track it will be too late. You won't be able to use RPL to turn your past experience into qualifications, because experience must be considered 'current' according to the Australian Skills Quality Authority (ASQA) – the national regulator for vocational education and training.
Maurie goes on to say,
'If you don't put your work experience on paper, it can hamstring you to the point you feel you can't leave, can't move and don't have any flexibility. With qualifications and the confidence behind them, the world is your oyster. You can move.'
We couldn't have said it better ourselves!

If you're wondering what qualifications your policing experience may qualify you for, and the types of roles these can lead to, have a look at our Top 5 Police RPL Qualifications.
If you are in defence, check out our Top 4 Defence RPL Qualifications.
And if you are in the private sector or other government sector, read our Top 4 Most Versatile Qualifications.
If you take one thing away from this story, let it be to always plan for the future. Talk to us about setting you up with an RPL Evidence Portfolio where you can bank evidence for future qualifications.