In the following client case study you will find out how Churchill Education client – Derek Keir landed his dream job thanks to the qualifications he achieved through RPL (Recognition of Prior Learning). Before converting his 27 year military career into nationally recognised qualifications, Derek had applied for close to 70 jobs and been knocked back for all of them. To say he is happy would be something of an understatement!
---
Listen to Derek's Interview
Read Interview Transcript
---
Derek's story….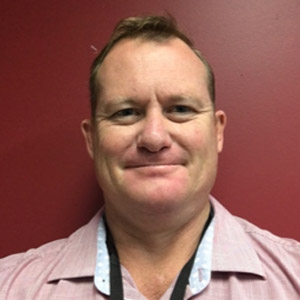 Derek left school in year 10 to join the military. He completed an apprenticeship as an aviation mechanic, then spent a total of 27 years with the Royal Australian Air Force (RAAF). Upon exit, Derek had worked his way up to the equivalent of Flight Sergeant.
Despite Derek's extensive service career, and high-level capabilities, he found it difficult to secure a satisfying civilian position, because he says….
"I didn't have the qualifications civilian employers were looking for."
After a few short-term job changes, a particularly "toxic workplace" was the last straw for Derek in his attempt to find his place on Civvi Street.
So he started his own home handyman business. However again, he came up against walls when clients asked for qualifications he didn't have. He had ample experience, but didn't have the piece of paper to prove it.
In the civilian world qualifications talk.
Around this time he noticed a Churchill Education advertisement online, which talked about the importance of converting a military career into civilian qualifications through Recognition of Prior Learning.
Derek says he thought, "This is too good to be true! I'd been searching for about 12 months for a company that could give me some RPL for what I had completed in the military. I thought nah, this can't be true, so I let it ride for another few months, then I saw it pop up again, and I thought I've got nothing to lose by making a phone call."
Derek spoke to Skills Recognition Advisor – Kelly, who Derek says was, "Absolutely phenomenal."
She explained the process, and what evidence Derek would need to send through. Within a couple of days Kelly advised him that he was eligible for a range of diplomas:
How did it feel to be awarded four diplomas?
Derek says, "I was gobsmacked with the qualifications I was able to achieve. I knew I could get some due to my experience and skill set, but I just didn't think I'd end up with four! I was beside myself with happiness and started pursuing positions that matched those qualifications immediately".
As soon as Derek received his qualifications he was accepted for a role with the Department of Industry, looking after 5,800 apprentices and trainees across the Riverina / Murray Region in New South Wales.

When he got the job, they were clear that they were employing him because of his qualifications.
In the five-year period prior to receiving his qualifications through RPL, Derek says he had applied for close to 70 jobs and been knocked back for all of them.
Since receiving his qualifications he's had an almost 100% success rate.
What a different nationally recognised qualifications make in the civilian world!
Derek just landed his dream job!
When we spoke to Derek he was "buzzing". He was about to start his dream job with Jacobs Australia, in consulting analysis and design for aviation, which he says was, "thanks to the qualifications he received through RPL with Churchill Education".
"I'm using three of the diplomas for this position plus my experience in the aviation world, which together got me across the line."
A work colleague told Derek about the position and suggested he apply. Within three days of submitting his application he had an interview. And a week later he got the call to say he'd been successful.
They told him, "We need somebody like you who's got a broad and diverse range of skills, and is adaptable to different scenarios".
On the strength of this they offered him a permanent position (which he says is rare for new employees in the company).
This will be his first permanent position since transitioning in 2014.
Derek will be utilising capabilities recognised by his Security & Risk, Leadership & Management and Work Health Safety diplomas to liaise with, "Military clients as well as professional members of the community within the aerospace domain", he says.
And at $100K+ the wage represents a substantial increase on what he was earning at the peak of his military career and anything since.
Money, recognition and job satisfaction – the holy trinity of new jobs!
The Importance of Getting Recognised
Derek says he believes landing his dream job was, "80% thanks to the qualifications he received through Churchill Education."
In our experience there is a two-fold benefit to converting vocational education and experience into qualifications. The first is the connection it makes for employers – nationally recognised qualifications are a standard benchmark for employers to measure you up against.
And the second benefit is internal and personal.

It's that feeling you get when you see your worth and ability formalised in writing. No matter what industry you're in, or where you're at in life, self-belief is essential.
Derek agrees, "Since I got my qualifications, I've been telling all my friends and former colleagues to contact Churchill Education and have a chat. It's been a life changer. It's opened doors left, right and centre".