Recently we published our Work Health & Safety Industry Report. It is a guide for anyone wanting to get into the WHS industry, or progress their career. We asked our Alumni for feedback, and received the following story from Churchill graduate – Nigel Hammond. It is such a great example of the many paths to education, and the power of converting experience into qualifications through RPL (recognition of prior learning).
Nigel's Story…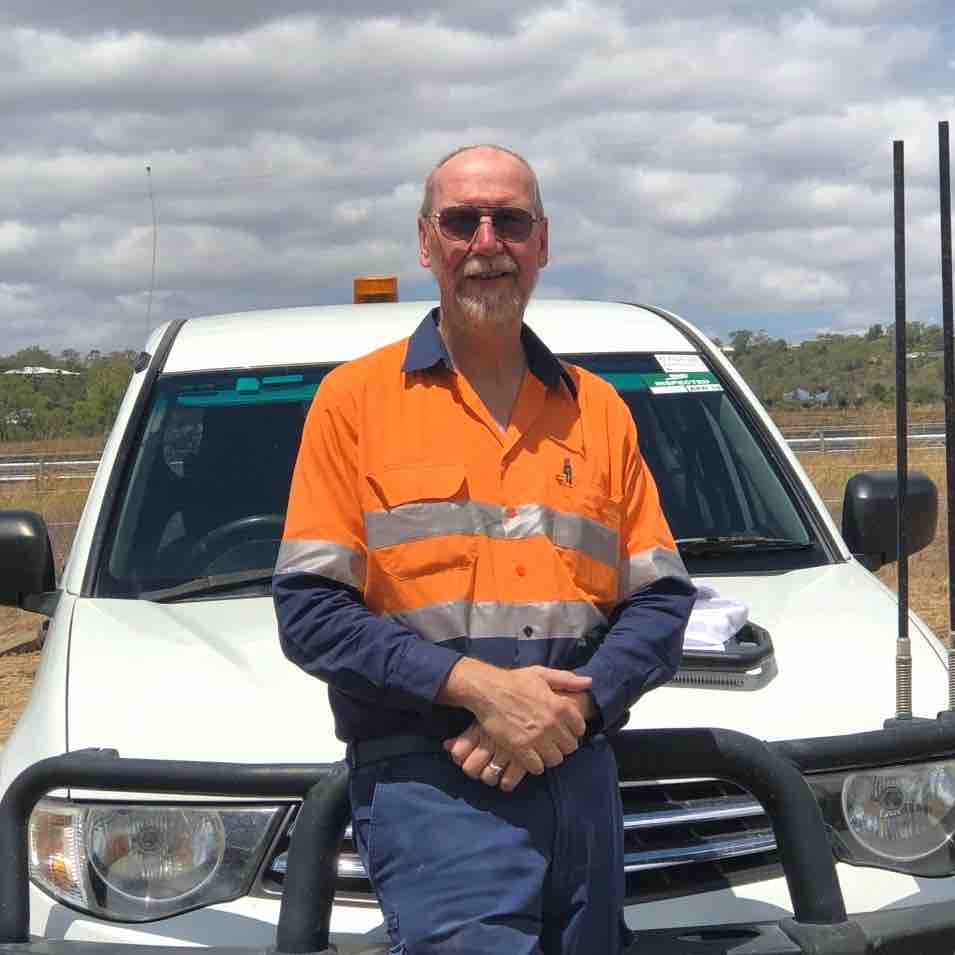 Many years ago I started my career as an apprentice, not really knowing my future or direction. I was not the best scholar during my teenage years, and was of the opinion that learning would start once I left. School seemed like a distraction at best, as my father's work meant we moved around a lot, so the opportunity to settle and study was not always available. It wasn't until I left school that I developed an appreciation for the education system.
I completed a four year apprenticeship as a Fitter and Turner. I achieved some great marks, and was awarded Apprentice of the Year. This gave me the encouragement to push further ahead with my studies. By this stage I had a young family to support, and a mortgage to pay. I was striving to achieve a better outcome for myself and my family, so I enrolled in night school through TAFE, and complete a Production Engineering Certificate over six years – fitting in study with raising a young family.
I said goodbye to the tools, and through determination and persistence I was accepted for production process and planning roles with a number of well recognised national manufacturing businesses. My experience in these positions boosted my confidence, as I knew I was building transferrable skills and knowledge.
I was given many challenging and rewarding projects. One example was working with a university engineering school to develop an advanced welding process using robotics, sensor tracking software and submerge arc welding techniques to improve a production process for a well known domestic hot water manufacture.
Adapting to Change
It was clear to me that large Australian manufacturers were starting to move their operations off shore; Australia was destined for a change. Employment opportunities were increasingly focusing on the service sector industries, and as such my skills needed to move as well.
I could see I'd have to move away from manufacturing and gain other skills, even if it meant changing the type of industry I worked in. To be able to undertake these changes required planning and skills – that I did not have!
It became clear when looking to change my career, that I had most of the skills and attributes employers looking for, but I didn't have required diploma to demonstrate my achievements and experience.
Nationally Recognised Qualifications
A diploma alone doesn't provide you with the rite of passage to gain employment in your new chosen sector. I consider it to be a "cup" and as such you need to also fill it with other things, like: learnings, skills, experiences, tickets, certificates, interests etc.
For example, I was able to improve my learnings and experience when I worked for a rural based commodities producer. I had the opportunity to improve the business system and reward myself at the same time. I applied and gained a Winston Churchill Fellowship to study the handling and storage of genetically modified commodities around the world. This provided me with much needed confidence, knowledge and self reward.

I enjoyed my work but decided I wanted to move into the Work Health and Safety sector. I researched the skills needed, then identified what I already knew and what was missing.
I then began a process of undertaking extra studies to gain the experience to fill the gaps. Over the course of 18 months I managed to round out my skills and knowledge, but did not have the final qualification that was needed.
Recognition of Prior Learning
When researching the web, I came across Churchill Education. After a number of very helpful discussions with a great team of people, it became clear that I was eligible for an Advanced Diploma in Work Health Safety.
Since gaining my Advanced Diploma in Work Health and Safety through Churchill, I have been able to work across a range of industry sectors, in Rural, Mining and now in Civil & Construction, which I am still very much involved with and enjoy greatly.
Thanks to the great team at Churchill Education for providing the step I needed. I would say your working history is a bit like a superannuation fund!
– Nigel Hammond
Make the Most of Your Skills & Experience
We totally agree! Your work history is a lot like a superannuation fund. Nigel's story demonstrates that over the course of your career you gain skills, knowledge and experience, that can add up to a nationally recognised qualification, gained through RPL.