After 10 years in the Army, with multiple Middle Eastern deployments under his belt, Special Forces Combat First Aider CFA – Phillip*, is preparing to transition out of Defence, after sustaining a training injury. Of the Churchill Education RPL (recognition of prior learning) process he says he felt 'legitimised,' 'recognised,' and 'given a fair go,' after realising his specialist trade skills and experience within Defence didn't translate to the outside world.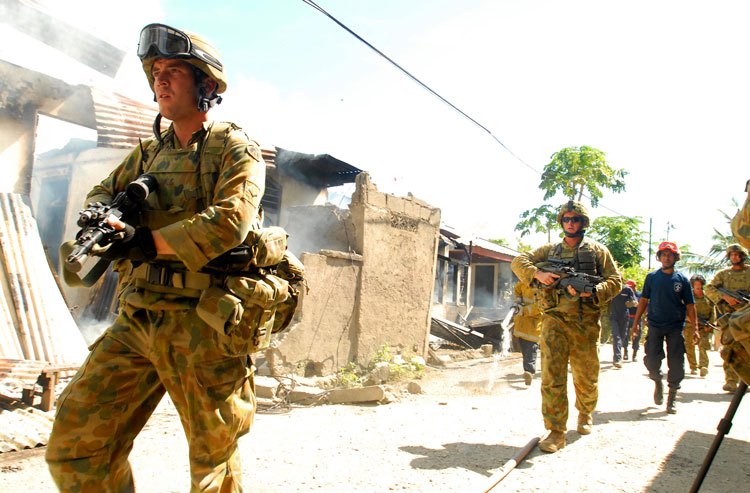 When his injury triggered a need to start thinking about leaving Defence, Phillip's first port of call was applying for RPL accreditation through Defence. Phillip says he was "very disappointed" with the process.
"I ignorantly expected, I'd have quite a few things coming back at me. But all they offered was Certificate I and II in Infantry Operations – which is non-existent in civil.
I couldn't even get an RPL for the most simplistic levels of supervising or training or assessment or anything. Yet I've instructed hundreds of people in a foreign language. I felt really insulted."
Phillip also said he hadn't received any accreditation for his trade since 2010:
"As a member of Defence you don't actually realise this. You can't apply for civil accreditation, until you actually have a separation day."
And that's how he found Churchill Education…
"Now I've spoken to some of the most senior guys at work who probably encountered this before. Nearly all of them said Churchill pretty much straight away.
They pretty much said you'll find everyone is very similar in relation to the RPL process, but you'll find some are quicker to respond and more diligent in following you up rather than you having to do everything. It's more of a service."
"I said, okay, I'm after a service."
Good choice Phillip, we are all about service!
Churchill's Military RPL Expert
Because our lead RPL assessor has 40 years of military experience, he is able to see further than just the resume and service record provided by Defence. He is able to legitimately and conscientiously map a range of additional experience to qualifications, to get Defence personnel the civilian qualifications they deserve.
As Phillip says, "Being in Defence, a lot of skills are in a grey area. We are actually overqualified for what our positions suggest, because you need a degree of skilling that isn't formally recognised, in order to be operationally employed.
All of this was considered through post employment reporting, in order to find accreditation. Churchill did that all."
It takes someone who knows the Military from the inside to maximise the amount of RPL that Defence personnel are eligible for.
After diligently mapping Phillip's evidence and experience to qualifications, we were very happy to be able to offer Phillip a range of qualifications in recognition of his excellent skills and experience:
BSB42015 – Certificate IV in Leadership and Management
PSP40116 – Certificate IV in Government
HLT41115 – Certificate IV in Health Care
PSP30116 – Certificate III in Government (Protective Security)
Phillip says:
"It meant a lot to me. My formal qualifications in Defence would be below that, but all my prior experience and training were all considered. In the resume that Defence provides, people would just think I'm a first aider, but I've done a lot more than that. I've been exposed to a lot more than that, and Churchill considered all my experience and skills, which made me feel legitimately considered. It was important to me that that my level of training was recognised."
Of the Churchill RPL process, Phillip says:
"I'm very happy and chuffed with Churchill. My main point of contact – Kelly reached out to me via text, phone and email. She always considered my privacy. I knew if I sent her something it would actually be reviewed and considered.

To be given that personal priority, it makes you feel like you're actually given a fair go.
I just feel like it legitimises what you're actually qualified for so you won't enter a civil circle under qualified, or over fluffing yourself to a point where you're probably going to be set up for failure."
Now Phillip can look forward to a new future…
"It's a big world out there. It does scare me. I'd be a liar if I said it didn't. Being in Defence has its challenges, but the structure allows you a lifestyle that you get used to. I think it insulates you from the private sector, the competition that's out there, and how hard everybody works. It's very easy to settle for your bubble. It's exciting and challenging, but I think I'll have skills that people may be asking for, and I think I'll have other skills that maybe will need adapting to be better suited for the civil environment."
And of receiving his nationally recognised qualification he says:
"We're always so quick to give negative feedback. Often good performance is overlooked as just expected. I think when people do a good job they should be recognised."
…Phillip, we couldn't agree more!
*A lot of our Defence clients work in complex environments, where safety and privacy are front of mind. For this article, "Phillip" requested we didn't use his real name. And of course, we were happy to oblige: confidentiality is something we do well here at Churchill!
More Case Studies
Wondering how others have used their service experience to get qualified and transition careers?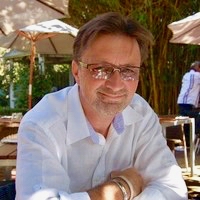 Ken – Transitioned from the Military into a Civilian Career
Kenneth Carter recently shared his story about how gaining RPL qualifications was central to his smooth transition from Defence to private sector WHS employment.
You can read his story here.