Aviation safety specialist, archer and dad, Shephard (Shep) Inglis, recently achieved an Advanced Diploma of Work Health and Safety through Recognition of Prior Learning (RPL). In the following story Shep candidly and generously shares his dark night of the soul journey through trauma to legacy. We share Shep's story in support of Men's Health Week.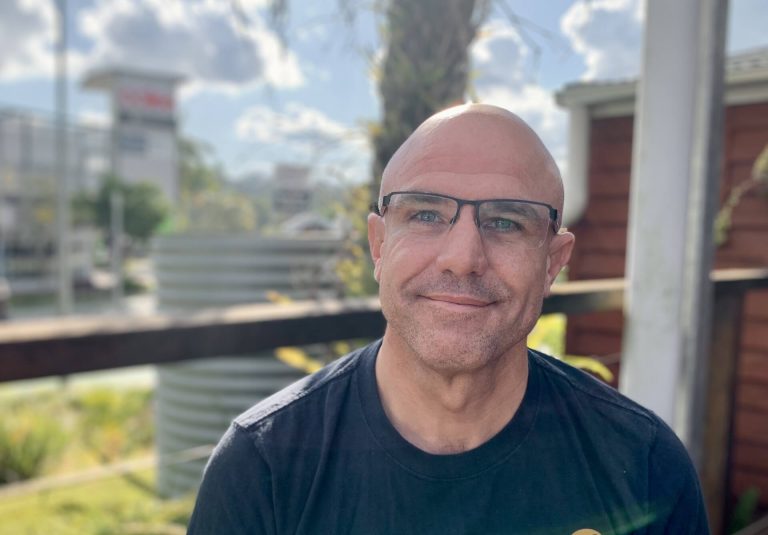 When Shep was 4 years old his violent, alcoholic father trapped him in a head lock and held a shotgun to his head, intending to kill them both. This shaped Shep.
Shep's grandfather stepped in and offered to buy the guns. Because he knew his son would spend the money on alcohol and sex workers (there was a lot of infidelity in the marriage) he ended up telling him that he would spend the money on teaching his grandsons archery.
True to his word, that Christmas Shep received his first bow. The time, protection and attention he received from his grandfather also shaped him, and archery became a lifelong anchor.
Shep's Career Journey
In college in Cananda, Shep was an amateur pro rugby player. He received three scholarship offers for Australia, but didn't end up accepting any of them (although he married an Aussie and ended up here eventually)!
Instead, he studied aviation and airport management which opened doors into international freight forwarding.
Then 9/11 happened and life changed.
Shep ended up joining the Fire Service. In Canada all emergency services attend a 9-1-1 call. Firemen and women are trained to a junior paramedic level and are often the first on the scene. Their job is to stabilise and then hand over to the paramedics. This meant being the first on the scene to fires, traffic accidents, suicides, domestic violence situations and other emergencies.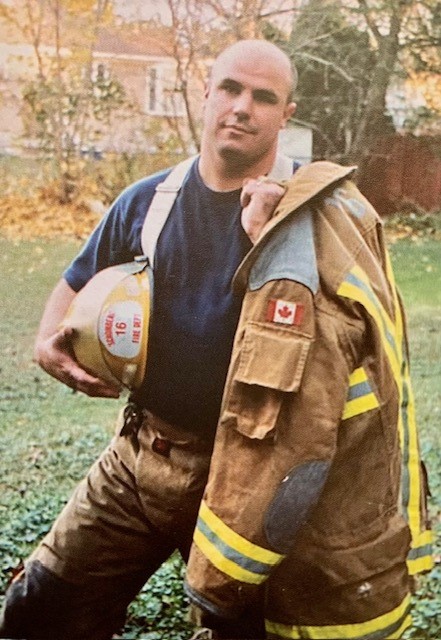 There wasn't much in the way of mental health support. Upon reflection Shep can see it was the beginning of Post-Traumatic Stress Disorder (PTSD).
At the time his wife Lynnie, felt the call to return home to Australia. Shep was feeling burned out by the Fire Service and hoped it would be a fresh start.
Australia
Initially they moved to Melbourne as Lynnie had grown up in Bendigo. Shep got a job in aviation management with Wesfarmers and also joined the Country Fire Authority (CFA).
He was with the CFA during the devastating Black Saturday fires of 2009. Because of his experience with suicide and other traumatic emergencies in Canada, his superior put him on effective suicide watch for his team members.
Although Shep was supporting others, on a personal level he was struggling.
Then COVID hit.
At the time, Shep had been posted to Hong Kong and recalls fewer and fewer planes coming and going from the airport, until he was on the last plane home.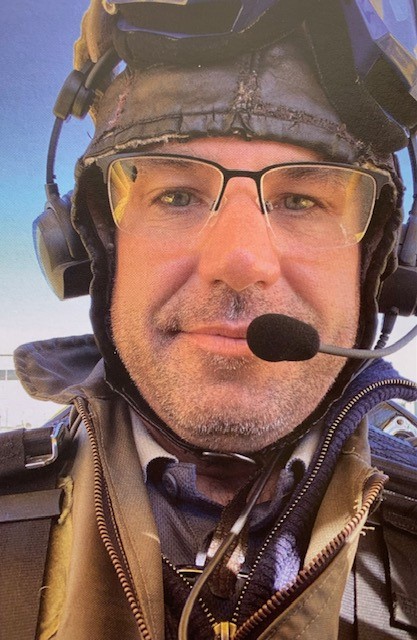 Dark Night of The Soul
While in Hong Kong with not much to do, he started drinking.
When he returned home and was made redundant (along with everyone else on his team) he felt a loss of identity and meaning, and the drinking increased.
Things went from bad to worse when he slipped over in the kitchen (ironically on spilled milk) and broke his wrist. The doctor said he'd have to give up archery and let it heal.
From his earliest childhood memories after the traumatic times with his father, archery had always been there for him.
"Rugby jerseys came and went. Hockey jerseys came and went. Seasons and reasons and people and events and hobbies, but archery was always there for me."
With this last anchor gone the drinking got worse.
He admits to walking the dog to the supermarket at 10am in the morning to get food for dinner and school lunches the next day, swinging by the bottle shop and drinking a six pack of ciders on the way home. Then he'd think up a reason to go for another walk to buy more.
"It just didn't match who I wanted to be. I felt so conflicted. I was literally like Jekyll and Hyde. I was even going to AA meetings and hiding a bottle of cider."
"Other people were constantly reaching out to me for guidance and support. Meanwhile, my own house of cards was falling over. I didn't know how to process that," he shared.
Epiphany: Getting sober
The turning point came when his son on his 11th birthday hugged him, started crying and told him all he wanted for his birthday was his daddy back.
Shep walked into the kitchen, poured his last few ciders down the sink, took a long shower, and committed to getting sober.
That was 15 months ago.
"I got my shit together, resumed studying my sustainability environment diploma and started sharing my story on LinkedIn and that captivated people."
When life completely dismantles you, and you come out the other side, you become unbreakable. And it is from this place that you can truly help and support others to make it through their own dark night of the soul.
Recognition of Prior Learning
During this time, Shep discovered Churchill Education and Recognition of Prior Learning. He worked with skills advisor Amanda Smith to turn his career experience into BSB60619 Advanced Diploma of Work Health and Safety.
"My career coach has been telling me for months, stop looking at adviser levels of safety, because you're not in that 75 to 90,000 bracket anymore. You're in the $150,000 bracket," he shared.
Shep said that his Advanced Diploma has been impressing interviewers, and internally making him feel worthy of looking at higher level positions.
Shep's Advice
We asked Shep what advice he had for others who may be on a similar path of trauma, self-doubt, and career transition…
"It's ok to like yourself, to forgive yourself, to forgive others and it's ok to be selfish in getting this educational recognition for yourself. Because it's like a stone in the water… It's all about the ripples it creates.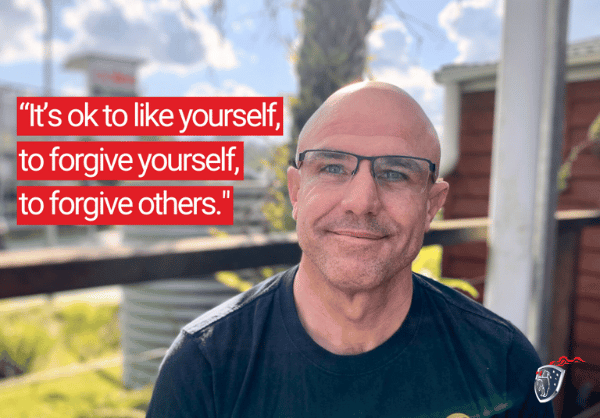 RPL isn't about the certificate, it's about what you're going to give from getting it. It honours experience and supports a life of learning in a form that you can show the world."
What's next for Shep?
Family comes first.
The future is all about empowering his sons to be their best, know it's ok to fall and be able to get back up again (with some help from their dad). It's also about passing his wisdom onto others and supporting his community.
"It's like what Garth Brooks says: 'I used to be a country music star who had a wife and kids, and then one day I stopped and looked in the mirror and realised, I am a dad and a husband, who can sing,'" he quoted.
To find out more about Shep's story, you can connect with him on LinkedIn and read his chapter in Moments in Time – The Chance to Change Everything.
And if you'd like to create some ripples in the world, reach out for a free preliminary assessment…