Drive It Like You Stole It: Life Advice From Tarran 
Drive It Like You Stole It: Life Advice From Tarran  / Values-based leadership coach, educator and speaker, Tarran Deane recently achieved our top qualification – the Graduate Diploma of Strategic Leadership, through recognition of prior learning. In the following story Tarran takes us through her career, her passion for equipping inspiring leaders, the satisfaction of coming full circle with her qualification, and some heartfelt advice for all of us.  
Listen to Tarran's story on our podcast…

Career History
Tarran grew up on a family farm near Tamworth, New South Wales – the country music capital of Australia! 
Tarran excelled at school and graduated with a principal's recommendation to attend university and undertake a teaching degree. 
But career progression (especially straight out of school) is rarely a straight and predictable line. Tarran was hungry to start life, so she began her adult life working in a large regional bank. 
During her time with the bank, Tarran encountered two workplace training educators who left an indelible impression on her. As a result, Tarran absorbed and built on the skills she admired in her colleagues, stepping into her own version of workplace training and assessment in her 20s.  
"As a new Mum I started my first consultancy business and wrote my own training packages for youth at risk and long-term unemployed. I found myself reflecting, isn't this interesting – I didn't take the direct route to university when I left high school and yet here I am, developing others. I went through my career and achieved various vocational qualifications with practical skills on the job," she shared.
The University of Life 
We call this the University of Life here at Churchill Education, and it is a pathway shared by many of our talented graduates who find themselves with experience and skills but not necessarily the qualifications to match.  

Tarran's career in leading and influencing change and capability in others blossomed. She went on to leadership roles in the not-for-profit sector.   
"I understood how important it was for employees and clients to exercise the dignity of risk, to not rescue people per se, or avoid change or confrontation but rather to empower and help leaders lead themselves and others," she said. 
After many years leading strategic and operational change in the disability space, Tarran accepted an opportunity to step into an executive role in a national not-for-profit sector. 
"Those years were intense. I juggled those roles with being a mum, a step-mum, a wife, a daughter, a sister and a step-sister."
On call 24/7, partnerships with multiple tiers of government, corporate restructures, certified agreement negotiations, high-stakes facilitation and the belief in people's ability was always at the core of how she worked.
Living in alignment with personal values
The demands of her executive role affected her leadership style. It was being challenged constantly, and rather than dilute her values-based leadership, she realised she needed to empower herself and make a change to get back in alignment with her values and honour the relationships that mattered most.  
"I stepped away from a national executive role, with this $55 million company. They were good people, but I needed to do something different or I would lose my 'voice'." 
At this point Tarran was in her early 40s. She describes her and her husband Dave as 'Team Deane'. They are each other's supporters and ambassadors. She recalls the conversation she had with Dave at this point: 
"Hey, Hun. Remember when we met, and I had this little sole practice before I went into full-time employment? I think I'd like to create a company. I'd like to focus on values-based leadership and provide support to leaders that are either at risk of losing their voice or being trafficked." 
What Tarran means by 'trafficked' is when good people are ushered out of roles sooner than they should be, for a variety of reasons due to pressures and opinions. Leaders simply 'disappear' rather than experience effective up-line sponsorship and support.
The people you meet 
Around the same time as launching her new company, Tarran stumbled across a business mentoring program for small business and entrepreneurs. And in the way of small worlds met Tricia and Randall, co-founders of Churchill Education. They discovered a like-minded commitment to values in action. 
For the next 10 years Tarran worked solely in their family company as lead educator, conference speaker, executive coach, and content creator. 
"I had the privilege of going into a range of organisations, from banking and finance associations to aged care and disability services, leveraging the skills gained and investing into others." 
Tarran discovered a common theme running through the niche area of member-based organisations. People gathered around a united vision and purpose. It was something she treasured and respected greatly.  
Embracing change and holding faith
Just before Covid-19 hit the world in late 2019, Tarran chose a sabbatical from the thriving events industry where she'd been speaking at conferences in Southeast Asia, the US, New Zealand and here at home.
Then just like that everything stopped.  
"I'm a woman of faith. I believe firmly that things have a way of working out, even if we can't see the end from the beginning."  
It was time for a career pivot. Tarran secured a role in local government much closer to home where she could apply the leadership skills she had gathered throughout her career. 
"Immersing myself in local government was a huge privilege and both a personal and professional challenge and opportunity. It was almost three years of stretching and investment. Them investing in me, me investing in them. I was given the opportunity to become certified in a particular global enterprise change management methodology called PROSCI® , which stands for professional sciences, and a whole bunch of other internal learning about governance, risk, decision-making and more." 
Tarran is no stranger change and challenge. Her father died at 43. At the time she had moved from NSW to Queensland. She had felt helpless in the moment. Pilot disputes meant getting home to country NSW swiftly wasn't a possibility. 
"But those kinds of things, those events and challenges that occur can be steppingstones into our future." 
Tarran credits losing her father at such a young age with the fire that stokes her commitment to constant improvement and staying true to her values.  
Recognition of Prior Learning
Despite all her career achievements, Tarran fondly remembered her principal's university recommendation from her school days, and one more goal she had her sights on. 
So she picked up the phone and called Randall at Churchill Education.  
Randall guided Tarran through the recognition of prior learning process and what evidence she needed to provide. 
Tarran was able to achieve our top qualification – BSB80320 Graduate Diploma of Strategic Leadership.

"Not only did I want to do it for me, I wanted to do it for my family too. Particularly my mum who still had a connection with my school principal from all those years ago. It was my way of tipping my hat and thanking him for his belief in me."  
Life advice from a leadership coach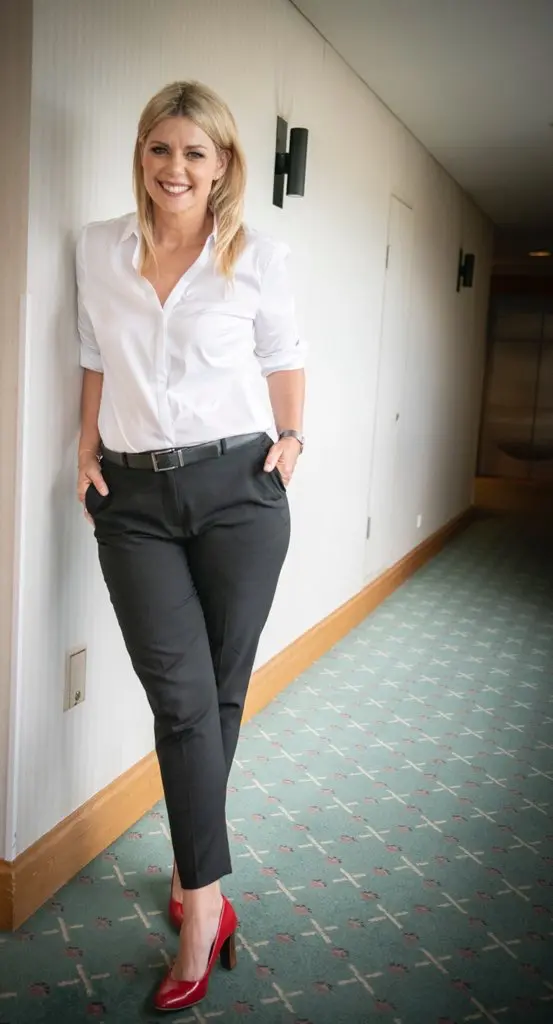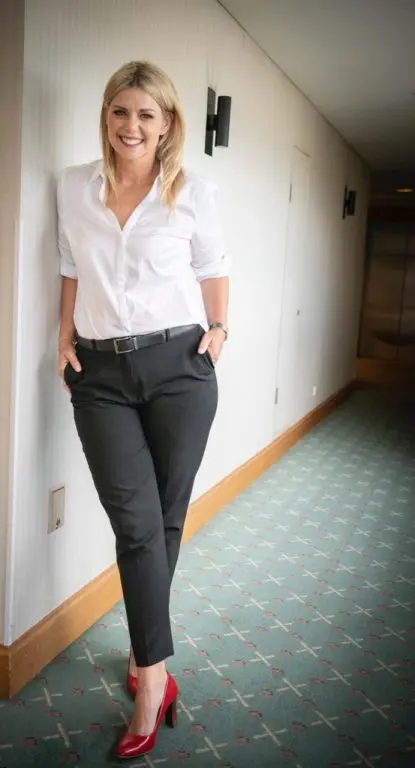 "We have a responsibility through every season of our life to demonstrate continuous improvement. There is always another generation coming behind us, and we have such a lovely opportunity to empower our kids. They're watching the way we live our life.  
There's a key passage of scripture for me that comes out, which is Matthew chapter 25 verses 14 to 30. 
Basically, it's the parable of the talents. Someone gets one coin, someone gets 10 coins, someone gets a hundred coins. It doesn't matter what you get. It matters what you do with them. Do you operate from a place of fear, or do you bravely trust that you are valued, that you are born for a season, and that just maybe there's an awesome plan for your life. 
Here's what I mean: If our life is a car, we can't keep the car parked in the garage. We've got to get out on the road and live our life and drive it.
Some people say, "Drive it like you stole it." I say drive it responsibly, and make space for others to come on the ride with you for a season.
That's what happens in our careers. You hear metaphors like you're on the bus, you're off the bus. But I would prefer to say that there's enough room on all these shuttle buses, and we've got designated drivers who work together to plan the route, make sure we're roadworthy, see the hazards and get us to where we need to be. And that's what our leaders are."  
Entrepreneurship – An unofficial PHD
We love speaking to our graduates and hearing about the many and varied careers they've had. There are so many different pathways to education and qualifications. 
The qualifications gained through RPL aren't just about the piece of paper that ticks off a requirement for a new job or promotion. It's also about internal validation.
Despite her considerable career achievements, Tarran admits she had to consciously believe in her abilities, without the piece of paper that said she could.
"It was something I needed to let go of when I stepped into entrepreneurship land. I needed to be mindful of how I owned my brand positioning and how I placed value on the doing and the experience that came before I had the qualification that said, 'here it is wrapped in a bow, you nailed this stuff'. I learnt through mentoring, the first sale is always to yourself.  
I learned that no one can make us feel valued. It begins with our own identity and how we see ourselves. If we take charge of ourselves and operate life as if it's 'YOU incorporated', 'ME incorporated', then we will embark on new learning opportunities and leverage what we have in our hands to serve our community and careers well. I encourage everyone to seek out what they can do at different intervals in their life, to achieve a recognition of prior learning."  

Advice for women
At the time of publishing, it is the month of International Women's Day, so for this story we asked Tarran for advice specifically for women. She had three pearls of wisdom (which are just as relevant for the wonderful men of the world too).   
1. Do not surrender your sense of self-worth or identity to another person
"As my mother said, 'you have to love yourself, honey, before someone else can truly love you.' It took me years to understand it but it finally hit home in my late twenties. I really got it." 
2. Exercise boldness and humility
"Life takes courage. Be humble, but don't undermine your achievements with false modesty."  
3. Be aware of perceptions, but not driven by them
"Everyone will have an opinion. Opinions are subjective. Bias one way or another exists. You have no control over what others think or feel about you, your leadership style, or your brand. You can however control how you show up, and how you seek to understand your audience, colleagues and customers. Let values be at the core of who you are and how you operate so you may stay focused on your true north."
What's next for Tarran?
Tarran finishes her full-time local government engagement this month (March 2022).  
"I'm re-embarking on leadership consultancy and specialist change management work. And I am doing so with even greater confidence, having the graduate diploma under my belt. 
It's been wonderful to be part of the process and to participate in it. I've learned a lot about myself. Gathering the evidence has been a wonderful testament to the efficacy of the qualification, and the rigor around how it's awarded. That means a lot moving forward."