With Fathers Day quickly approaching it's had me reflecting on being a father, and on memories of my own father.
Since COVID came along – and continues along – something a little unusual has come over me.  
Listen to the full article on our podcast, The Churchill Education Experience
It is widely known that I have an affinity for hi-vis clothing.
It earned me the nickname Hi-Vis Grizz from some of my wittier mates (yes, Pete, you get credit for this one) and it stuck.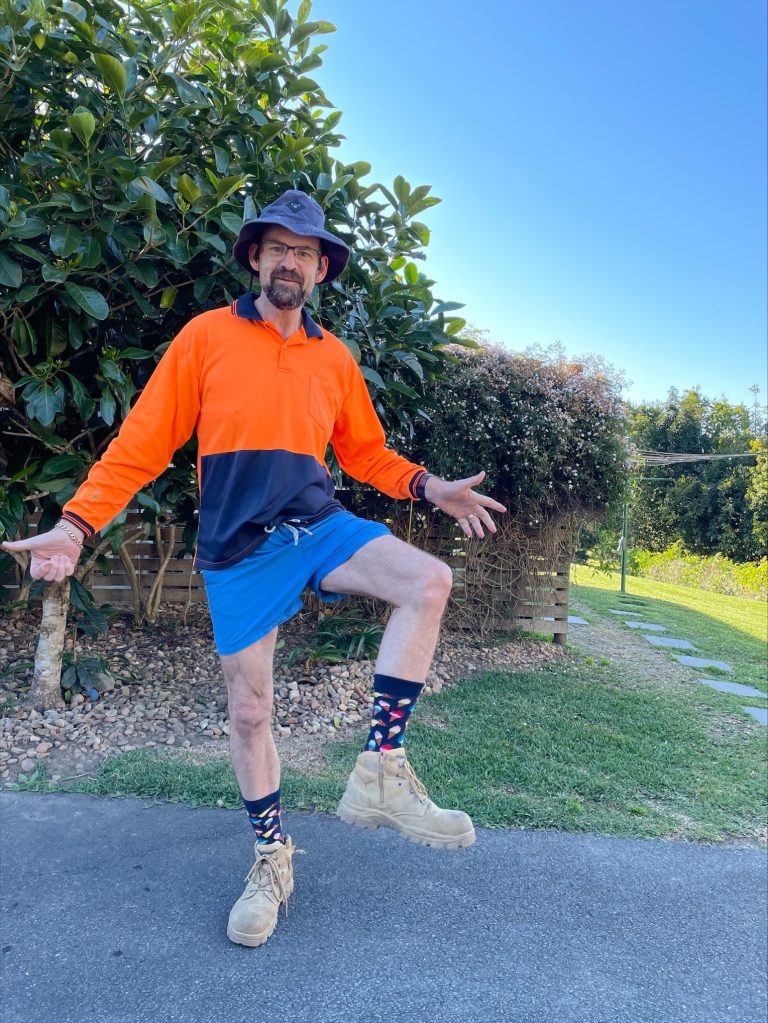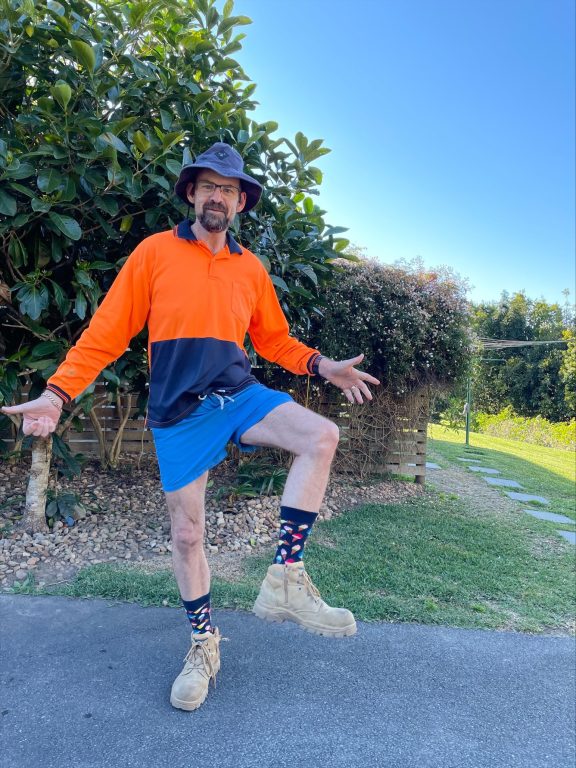 But up until this year, my hi-vis clothing was all show. 
Every time I thought about doing a little household handyman activity, Tricia would look at me nervously. Fair enough, I have had more than a few doctor's visits on the back of my dabbling with tools from stitches to eye burns. My best handyman skill was knowing how to work Google to get a proper tradie on site.  
This year, though, something has happened to me.  
Tricia has dubbed it my Mid-Life Tradie Crisis with a smile.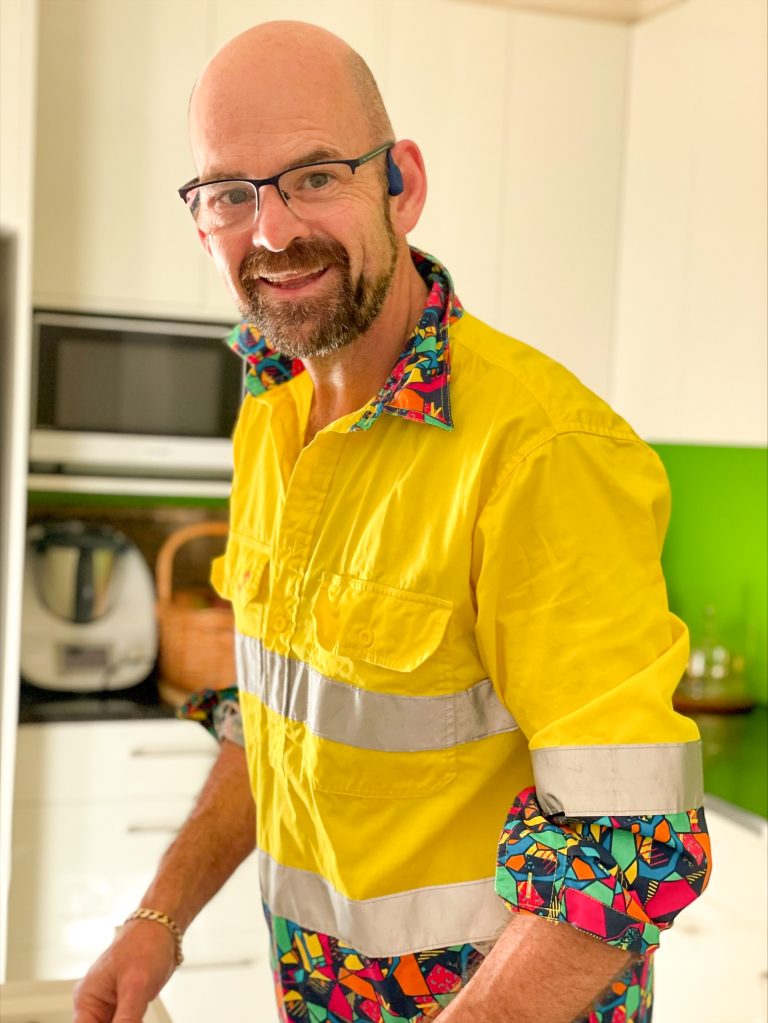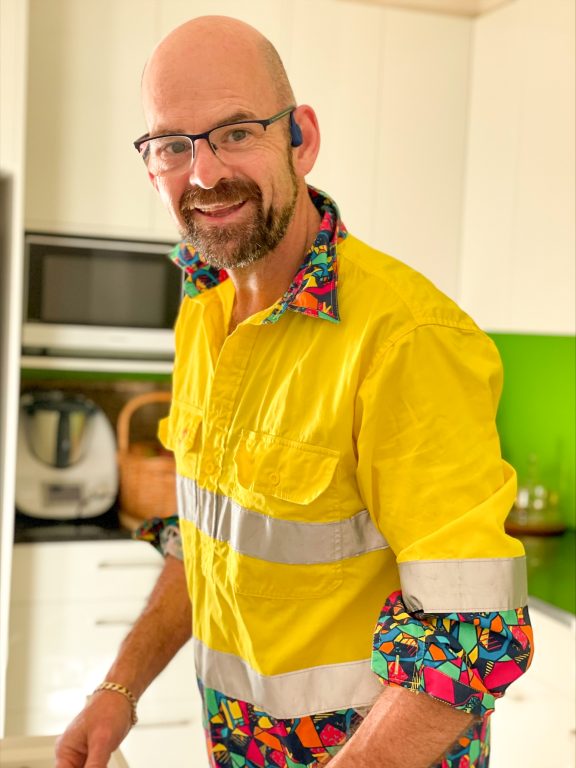 I have been pulling on my hi-vis gear, steel cap boots and spending quality time on YouTube to tackle projects I would never have even contemplated. And touch wood, so far they have all been a success. 
And some of the most satisfying projects I have completed in my life. 
I've dismantled the kids' playground to recycle the posts as I build an espalier orchard frame for Tricia's latest garden idea, refreshing the bore water pipes and taps through our 5 acres, and landscaping the property.
I have serviced tools and driven earth moving equipment (corking my thighs on a Kanga loader because those things have a mind of their own). And true to form I cracked my head open a little crawling under the pool decking to fix some piping.  
I have spent full days in the yard, fitter at 51 than I ever was as a young fella.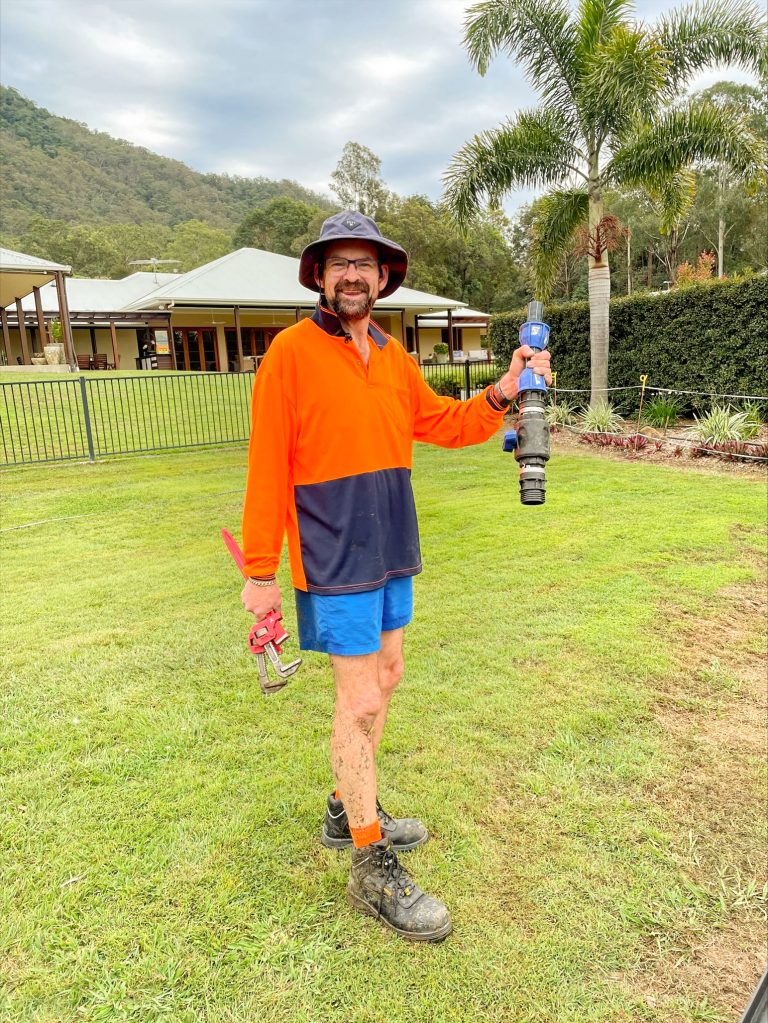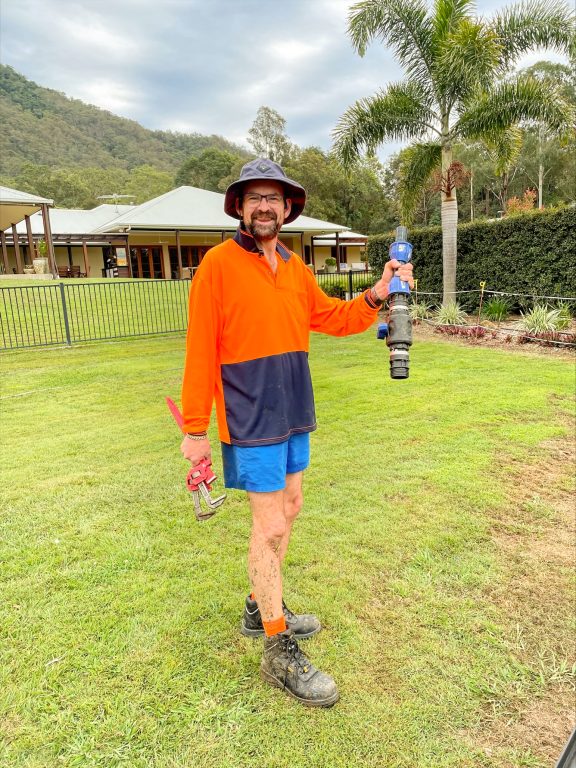 I have gone to bed aching in every muscle and my brain still working on overdrive through the plans for the next stage.  
I have spoken to my father-in-law, George, for a little advice on building as an old brickie, and my mate, Michael, for help because he's one of those blokes who can turn his hand to anything.
I have hit up the landscaping blokes for tips on what to order and been very appreciative of the strangers who made YouTube clips to show me what I need to learn. And I have reached into one of my most meaningful possessions – a small black toolbox that belonged to my Dad, John, and seems to always hold the one tool I most need for the trickier repairs.  
My dad passed away a few years ago now.
I think he would be pretty impressed with what I have been achieving around the yard and celebrate my mid-life Tradie Crisis.
But then again, when it came to his kids, he was always easily impressed.
He was a good man that way.
He'd show up to look at what I had achieved and always believed I could; no fanfare, just rock solid support and that proud smile in his eyes.  
This weekend is Father's Day…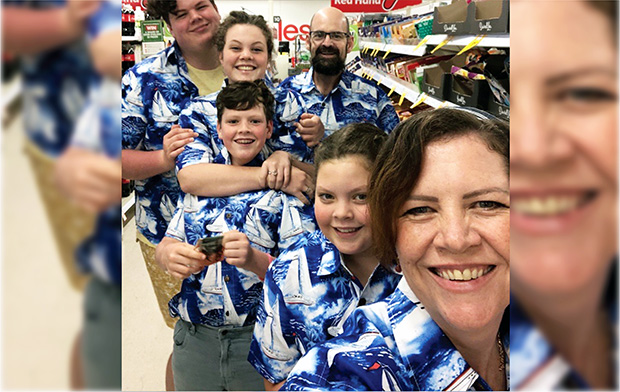 And I have noticed my kids are returning the favour. They come down to see the completion of each project, look impressed and always believe I can.  
And I will look at them with that same pride in my eyes that my Dad always looked at me.  
Plus, that little gleam that comes with knowing that come Sunday, they'll be giving me a fresh pair of Hi-Vis work socks and a big 'happy Fathers Day, Dad!'.  
Always makes me happy.  
Now, if you're thinking of reaching out and asking me for help on your home projects, I'd suggest you hit YouTube.  
For recognition of prior learning( RPL) though, I'm your man.  

Stay safe and Happy Fathers Day, 
Randall