Mining construction and project manager, Adam* recently achieved two graduate diplomas and an advanced diploma through recognition of prior learning. In the following story, Adam takes us through his global civil construction career in the mining, marine, gas and oil sectors. He discusses his career highs and lows, how he discovered recognition of prior learning, the many ways it has helped his career, and how he is now planning to use his qualifications as credit towards an MBA.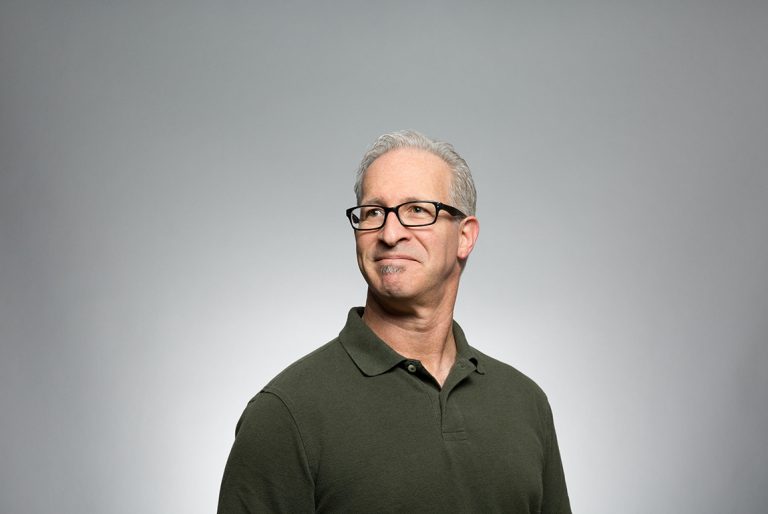 Listen to this story on our Podcast Channel
Adam's Career Background
Adam left school and home young due to tough times. He then became a father at 18 and worked six days a week to support his young family. Talk about growing up quick!
Eventually, realising he didn't want to spend the rest of his life, 'working on the tools, breaking my back,' He decided it was time for some study.
Adam studied two subjects per semester while continuing full-time work, and eventually completed a Graduate Certificate in Project Management through the University of South Australia.
Adam says, "I kept working and working and basically I went from working on the tools, to leading a project, to managing part of a project, to then being promoted to superintendent and then construction manager."
His career has given him the opportunity to work all over Australia and the world. From outback Western Australia, Darwin, and various locations in Queensland, to Abu Dhabi, Asia, Kazakhstan, Iraq and Papua New Guinea (PNG).

In Abu Dhabi, Adam worked as a construction manager on a $60 billion project. When he returned to Australia, he started on the Pluto Gas Project in WA, as a supervisor. He then moved to Adelaide and worked for Balderstone (now Lendlease). During his tenure there, he was seconded to a joint venture with Transfield, who poached him. Within a year he was promoted to Project Director for Roxby Downs in South Australia, coordinating tenders and bids.
Then Adam says he got a call out of the blue from a company in PNG.
"I'll never forget it, they asked me if I'd like to come and work for them. I hung up on them three times because I was in meetings, and the guy said, 'Please don't hang up me. How would you like to work six months of the year tax-free?' And that's how I ended up in PNG!"
Recognising a lifetime of experience with National Qualifications
"There was a high-profile position I was looking at. The recruiter told me I needed a degree. I read through the job description and knew I could do it. It was all stuff I'd already been doing. I just didn't have the qualification they were asking for. So, they wouldn't even consider me."
That's when Adam started looking into doing a Master's degree at Swinburne University.
Adam reflected back on his previous stint at University: "One of the things that really got me when I was at uni was seeing the frustration of some of the other students. These people were mature professionals with a lot of experience. But they didn't know how to get recognition for what they already knew.
The RPL hierarchy of evidence-based assessment for uni is very stringent. It was really sort of archaic back then, and I think they were a little bit scared of it.
I remember thinking it would be great to find an organisation that valued career history."
After looking through all the different education providers, by chance Adam came across Churchill Education.
Adam says, "I'm a lateral thinker. Before I make a decision, I think about it. But this one was quite quick. I didn't harbor on it. I just picked up the phone and spoke to John Brayshaw, and that was the start of it.
John was good. He wasn't your typical young uni kid trying to sell you a degree and get you in there and sign you up to get their KPIs and little bonuses. He was the opposite, which I thought was refreshing. He said, 'Give me a buzz if you want to chance to talk about this.' He never pushed it, and I was a little bit taken aback. I thought, why isn't this guy pushing me about this? I liked it."
John sent Adam a list of evidence he required in order to assess his eligibility.
Adam says, "I'll never forget, a couple of days after I'd sent through my evidence, John came back with a list of qualifications I was eligible for. It was like winning the lottery! I actually bought myself a bottle of Penfolds 389, '94 bottle. I thought I, I deserve this."
Adam enrolled in:
BSB80215  Graduate Diploma of Strategic Leadership
BSB60619 Advanced Diploma of Work Health and Safety
When it came to the dollar side of things Adam says it was a no brainer: "I didn't hesitate. I just said yes. It's an investment in me, my family and my career."
Standing Out From the Crowd
Once Adam received his qualifications, he notified a few recruiters he had his CV with. A recruiter in Singapore told him: "This changes everything completely, this gives so much credibility and kudos moving forward."
It's important to remember that more and more employers want to see capabilities benchmarked in nationally recognised qualifications. Experience alone is often not enough. Especially in the increasingly competitive labour market.

This year Adam has been back in touch with us and achieved another graduate diploma.
All these top level qualifications put Adam in a very competitive position going forward.
So what's next for Adam?
MBA on the horizon
Adam's next goal is to complete an MBA with the Australian Institute of Management (AIM). He has been advised that the qualifications he already holds will give him credit off his MBA. Which will mean a saving of at least $14,000 off the cost of the MBA.
*Many of our graduates work in complex environments, where safety and privacy are front of mind. For this article, "Adam" preferred to remain anonymous. Confidentiality is something we do well here at Churchill! The picture is by Foto Sushi on Unsplash.