In a way, Churchill Education began when one of our co-founders, Randall Smith, finally understood that he couldn't keep working as a senior detective with the Queensland Police Service.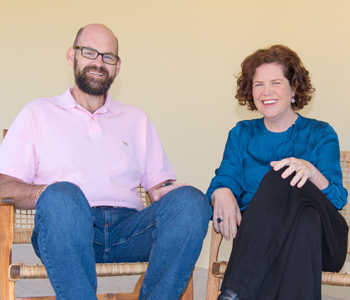 After sixteen years and an illustrious career in the force, Randall found himself completely sidelined by Post-Traumatic Stress Disorder. He realised that he'd have to leave it all behind: his role, responsibilities, career progress, badge and the identity that came with it.
Randall knew that his skills and experience were substantial, but he had no qualifications that meant anything to anyone outside the police. Because his career was in service, it was not immediately understandable to civilian employers. They didn't speak the language, know what certain roles involved, understand rank and progression, or have any frame of reference to view his career trajectory in.
So, when he looked into his options for employment, he realised he needed to go through the Recognition of Prior Learning (RPL) process, to show potential employers what he was capable of. He set about obtaining business management qualifications through RPL, and was surprised at how frustrating, complicated and time-consuming the process was.
Randall eventually got his qualifications, and then some.
But the process itself became the foundation of his next career- helping others through the RPL procedure to get their nationally recognised qualifications. Together with his wife Tricia, Co-Founder and CEO of Churchill Education, Randall began Churchill Education from a desk in the corner of their bedroom.

The RPL process that was formulated at that corner desk has been polished, refined and simplified over the years and we're pretty confident that what we have now is the best in the business- and here's why:
We offer:
Free preliminary assessment
Transparency in our process
Fast turnaround
Legwork done by us- not you
RPL Specialists and Subject Area Experts in-house
When you obtain RPL through Churchill Education, we want the experience to be as streamlined and stress-free as possible for you, and we pride ourselves on accurate, efficient processing of RPL applications.
We know that it's important to be able to provide proof of your value and credibility as a potential employee. Qualifications awarded through RPL show what you are skilled and knowledgeable in, and demonstrate to civilian employers how you can be an asset to them.
Over time, Churchill has evolved into the organisation it is today, much larger in scale and scope, but always with the same simple goal: helping people. We now specialise in both RPL and delivering quality training qualifications across the spectrum, from Youth Work to Accounting, and everything in between. Whatever qualifications you are seeking, whatever industry background, professional skills or life journey you bring with you, we welcome, respect and acknowledge your stories and experiences. Thank you for taking the time to read ours.