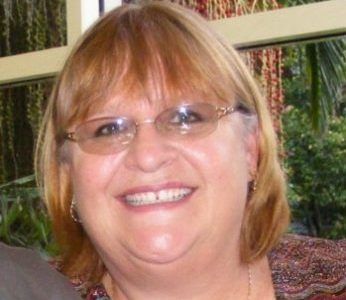 Anna Buxton is an Australian who'd been living in Canada for over ten years. Her career there had gone from strength to strength, and Anna made her way up the ranks to a management position as a Human Resources Development Consultant.
When it was time to come back to Australia, Anna started to look at jobs online and realised she was missing something vital, something that every single employer was asking for- nationally recognised qualifications. Without these, her ten years of experience counted for virtually nothing.
For Anna, this was an upsetting experience. 'I knew I could do those jobs,' she says. 'But in the ten years that I'd been gone, the industry in Australia had moved on. I really needed that piece of paper.'
It was then that Anna contacted Churchill Education. 'It was new for them, too,' she says. 'Calculating equivalent experience from a different country, in a different time zone, meant that we did a lot over email. But their communication was great, and it was a success!'
Because of the RPL (Recognition of Prior Learning) credit that Churchill was able to help Anna get, she ended up with two complete, nationally recognised qualifications, one in Training and Assessment and another in Management, without having to complete any additional coursework.

For Anna, having the qualifications got her foot in the door with the government. Within weeks of her return to Australia, she was hired as an Injury Management Advisor at the NSW Motor Accidents Authority. 'It literally got me the job,' she said. 'Other people had experience too, but I had the qualifications to back it up.'
Further down the track, her qualifications also helped Anna move into her current position as a Work Health and Safety and HR Manager in aged care. A sufferer of Multiple Sclerosis, Anna needed a job closer to home as her long commute was starting to take its toll. Her certificate and diploma from Churchill gave her the confidence to look elsewhere, and she now works in Nelson Bay, five minutes away from home. 'It gave me flexibility,' Anna says. 'And now that my husband is retired and we're only on one income, it was good that I could cement in the wages, too.' Her pay level is now equivalent to what she was getting in Canada.
'And there are twenty beautiful beaches on my doorstep!' Anna says. 'What more could I want?'