Over the last 20+ years, I have interviewed people for roles in the public sector, private sector and community sector. I have seen so many resumes and hired for hundreds of roles. I have sat with HR recruitment specialists and talked to them about what they are looking for in a resume.
With so many applications to read, I have got a pretty good handle on what to look for in a resume.
It's consistently something that people make the biggest mistakes with when they apply for a job.
In shortlisting applicants, I always aim to acknowledge every job application we get, and let them know the outcome, either way.
Usually, I keep it short and sweet: thanks for your interest in our position. On this occasion your application was unsuccessful. I wish you well in your next position. Regards, etc.
But as I've been reading through the many applications we've received, I've found myself sending resume feedback.
I wasn't sure it would be well received but I figured if I cared enough to share honest, straightforward feedback, there were worse things that could be said about us!

I bit the bullet and I sent out my feedback.
To my surprise, I was inundated with responses: people saying 'thank you', that feedback was rarely given and that they really appreciated it.
Some said they'd even paid professionals to write their resumes and covering letters for them. Based on what I saw, it was a waste of money.
So that's why I decided to put this guide together. I hope it helps you. And feel free to forward it to anyone else who might find it useful.
Here's what I look for in a great resume…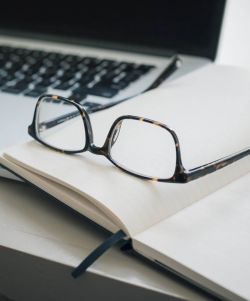 GENERAL OVERVIEW
Layout: Is your resume well laid out with consistent formatting? E.g. same font size, no spelling or grammatical errors, easy on the eye.
Subheadings: Are there bold subheadings to break up the content of your resume?
Font colour: Have you used a dark font colour? (Using light-coloured fonts lacks a little oomph for the reader.)
Vital information: Does the resume highlight your Professional Profile/Summary, Experience, Education and Key Career Achievements?
Unnecessary information: Is there information that can be removed? (E.g. age, marital status, religion, nationality.) Including 'interests' isn't necessarily relevant anymore.
Less is more: Is the information concise and relevant? Ideally your resume should be two pages long, three at most.
Page numbers: Numbers should appear at the bottom of each page.
CONTACT DETAILS
Your name should be at the very top of the document with your contact details listed underneath as follows…
Is your name easy to read? If not, consider using a large, bold font (in a dark font colour) with centred alignment to represent that you are a strong applicant.
Does your email represent you well professionally? E.g. 'dazzababy@… could give the wrong impression! If required, create a more professional email address for job applications.
Your best contact number.
Add your LinkedIn URL. (If you don't yet have a LinkedIn Profile read our guide: How to Create a Great LinkedIn Profile.
PROFESSIONAL PROFILE/SUMMARY
Include a clear and succinct summary of your background based on the key criteria for the position you are applying for. This should show what you can bring to the role.
Quantifying your experience … eg 30 years' experience in…
Write in the first person. (E.g. "I am", "I have")
Keep the summary brief (you can put a longer version in your LinkedIn summary.)
Example Summary:
"I am an energetic storeman with extensive experience in logistics and warehousing, both in Australia and in international operating environments. With five years service in the Australian Army, I reached the rank of Corporal and have been responsible for accurately picking and dispatching goods, managing orders and controlling stock levels. I work well in teams, with leadership skills and qualifications, and also have a track record for achieving operational objectives. I bring a strong focus in customer service developed during my eight years working for Harvey Norman."
KEY SKILLS/TECHNICAL SKILLS/ATTRIBUTES
Clearly highlight your core skills and what makes them stand out from other applicants.
Include keywords and/or attributes as listed in the job ad.
If they are not relevant to the role you are applying for, leave them out.
Key skills should be in order of the big-ticket items.
PROFESSIONAL EXPERIENCE/EMPLOYMENT HISTORY
Give a succinct summary of roles held over the last 10 years starting with your most recent position, then working back.
Job title should be listed first, then date/duration on the right-hand side, with organisation listed underneath the job title
Include keywords as listed in the job ad (often it is a computer that will be the first to screen your resume, so keywords are important.)
Key Responsibilities
Key responsibilities should be ordered to match the big-ticket responsibilities of the position you are applying for.
Use the highest impact responsibilities from your position description to create some bullets.
Numbers outcomes are great (E.g."managed a team of [x number of people]", "Financial management resulted in [x]% increase on profit margins across the programs etc).
Achievements
Achievements should be listed directly under key responsibilities for that role
Education/Qualifications
List qualification titles first, then dates/provider
List qualifications in order of seniority (eg Graduate Diploma, then Advanced Diploma etc)
Ensure there are no abbreviations or acronyms – titles of the qualifications should be written out in full (eg Advanced Diploma of Work Health and Safety, not Ad Dip WHS).
Any licences held can be listed here too.
Maximise the value of your experience by ensuring your qualifications reflect your level of skill and knowledge. Ask us for a complimentary RPL (Recognition of Prior Learning) Assessment to find out what qualifications you might be eligible for based on what you've already done.
Awards
If you have relevant industry / professional awards, list them here too.
References
Unless requested in the job application, it is not always necessary to include referees in a resume.
Otherwise, choose 2-3 good quality referees from positions that would be trusted by future employers and align to the position being applied for.
Good luck! If you have any questions please feel free to reach out on 1300 793 002 or hello@churchilleducation.edu.au.