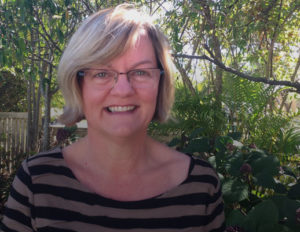 Karen Sage is one of our mentors at Churchill Education, for students studying Business and Business Administration diploma qualifications.
Karen started as a school teacher originally but then decided that she wanted to try something different 'So, I spent a few years saying yes to every opportunity that came my way.' she says.
Working mainly within small businesses run by women in her native South Africa, Karen learnt the ins and outs of various roles and sectors. She then began working with a PR consultancy, mainly with Unilever. That morphed into retail marketing, and then morphed again into other positions. 'I just wanted to engage my brain,' Karen says, 'and to learn and grow.' Karen stayed with that same company for ten years, honing her skills before moving on.

With such varied experience under her belt, we knew Karen would have some valuable advice for the jobseekers in this industry. Here are Karen's:
Top 5 tips for working in business
Be as open-minded as you can while looking for work – don't shut out possibilities. This includes volunteer work – who knows where it might lead? It will also boost your resume.
Don't be afraid to take on positions that you're not sure about, because they can progress into other things that suit you better.
Look for companies with progression opportunities – even if you are in a junior role, try and understand the rest of the business operations so that you can identify and prepare yourself for other positions that interest you.
Be like a meerkat – look up and around you at what else is going on! Volunteer for experiences and keep putting your hand up for things that challenge you. Take any learning opportunities that are offered.
Take your whole self to work – engage and jump in!
In a competitive job market, qualifications can set you apart. For more information on how to boost your resume with a nationally recognised Diploma-level qualification in Business, Business Administration, Project Management, Human Resource Management or Leadership and Management, call Churchill Education on 1300 793 002.