Before we begin this celebration of NAIDOC week, Churchill Education would like to acknowledge the country, of the Jinibura Garumngar peoples, whose land we work, learn & live on. We give our respects to Elders past, present and emerging and express our hope for a positive shared future. This is how we are celebrating, and how you can find about your traditional country …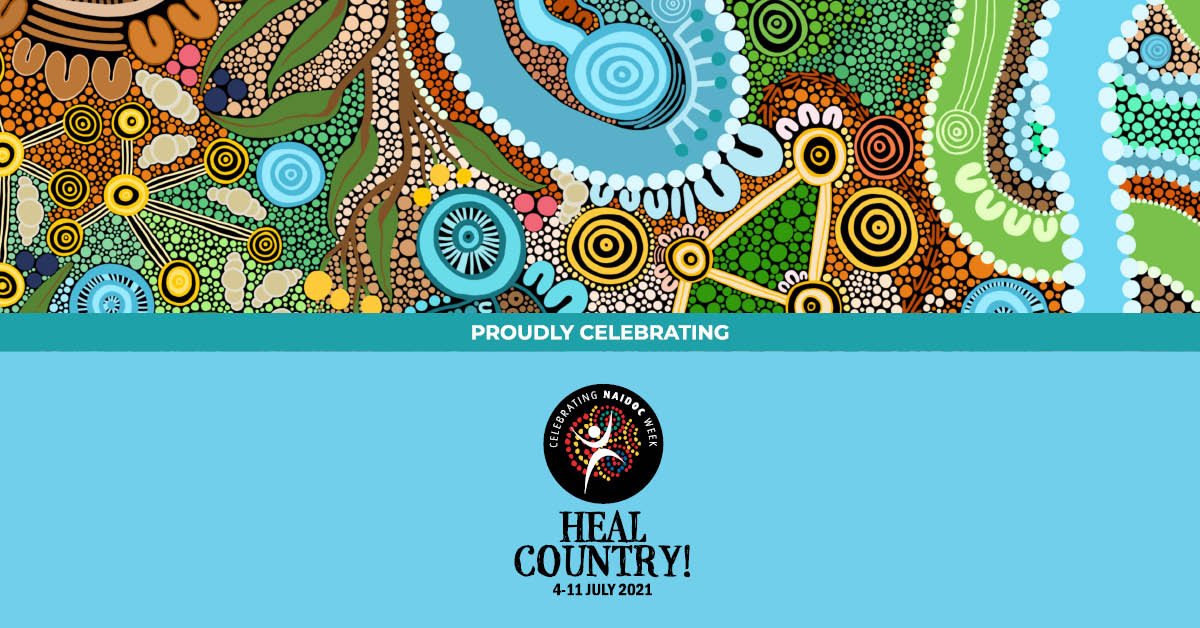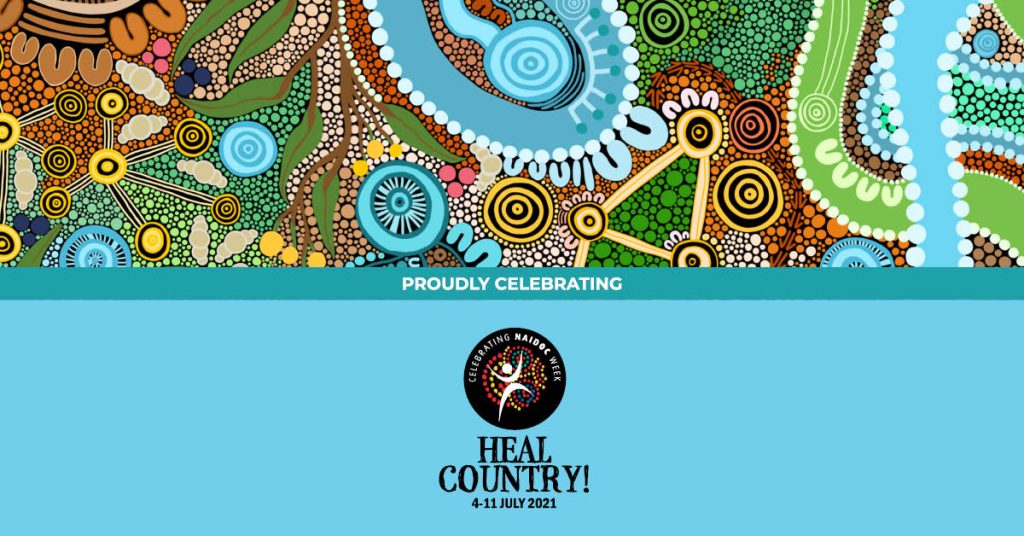 Listen to this story on our podcast
Over the past several years that we have been giving this acknowledgement in every gathering, we have come to appreciate this opportunity to pay our respects to our First Nations people and see it as a time of reflection.
In our community and culture, we share many opportunities for reflection.
For example, here at Churchill, on the 30th of June we celebrated our 16th end of financial year with a cheesy bacon cob loaf dip (socially distanced, of course) and a big cheer of joy. Another successful financial year wrapped up, with 1453 hard earned qualifications issued and 793 individual people presented with the recognition they deserve.
After those celebrations concluded, and the cob loaf had left us all stuffed, we entered a new time of celebration and reflection… one that we realised we could take further in our every day life.
NAIDOC Week
For some of us, this week speaks to our history, culture, struggle and hope. For others of us, this might be the first time we've heard of NAIDOC week. We certainly didn't hear about it growing up, so we thought we'd share what we've collectively learnt over the past couple years…
NAIDOC week celebrations are held across Australia, during July, celebrating the unique culture, history, and achievements of First Nations peoples, alongside their struggles, and the responsibility of all of us to create a better future.
Each NAIDOC Week a new theme is selected, for 2021 the theme 'Heal Country' was selected.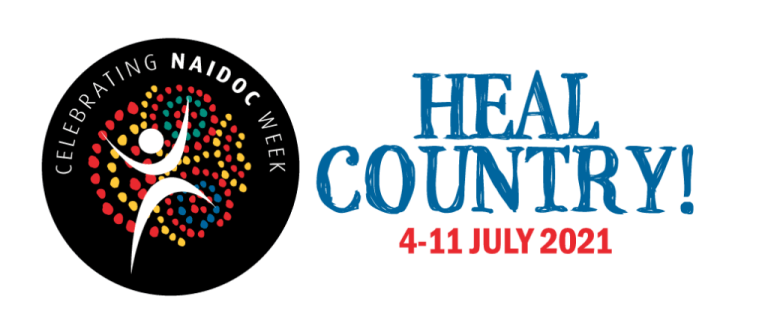 But what exactly does 'Heal Country' mean?
According to the NAIDOC Week committee, "Healing Country means finally resolving many of the outstanding injustices which impact on the lives of our people… Healing Country is more than changing a word in our national anthem – it is about the historical, political, and administrative landscapes adapting to successfully empower and celebrate Aboriginal and Torres Strait Islander communities, nations, and heritage".
Traditional Place Names
Some of you may have seen the work of Rachael McPhail, a proud Gomeroi woman, who has successfully petitioned Australia Post to include traditional place names when addressing letters & parcels.
Churchill Education is based in Samford, traditionally known as Kupidabin, meaning "the place of possums". Kupidabin uniquely served as a meeting place for many different tribes, being home to two sacred Bora rings, where boys learned their history, and transitioned into men.
How fitting that Churchill Education is located on country with eons long history of learning, growth and changes!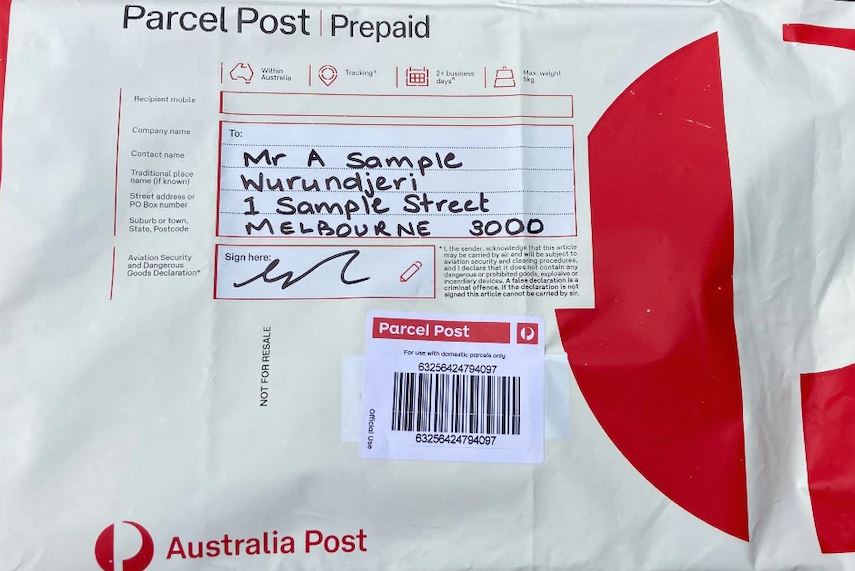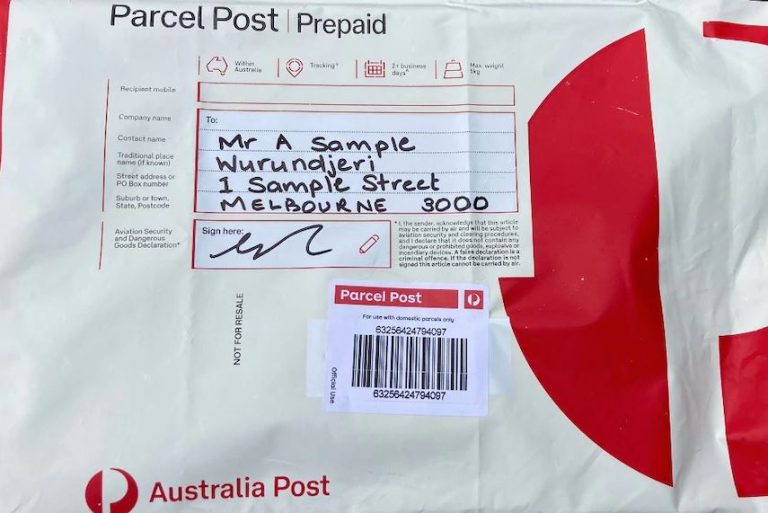 Doing our part to Heal Country
We want to contribute to the healing of this country, so from now on every package, business card and email you receive from us will include a proud acknowledgement of the 85,000 year-old history of the land we are based on – Kupidabin in Jinibura Garumngar Country.
We will also be giving our graduates the opportunity to include traditional place names in their addresses. New Skills Recognition Agreements will have space for traditional place names.
If you're already part of Churchill's Alumni and would like the traditional place name to be added to your record, let us know and we will happily update it for you.
Whilst a small step, from little things big things grow. Healing can only begin with respect and acknowledgement.
We know that sharing this part of our story, helps create a bigger story of change, healing and respect.
We are big believers that no matter how old you are, there will always be things to learn and grow from.
Discover your traditional country…
We've loved learning about Rachael McPhail's story and work. If you'd like to learn more we can highly recommend her Instagram (@place_names_in_addresses).
Rachael says, "for every town, for every place in this country, we have an original name, and it's important to use them as a celebration and to recognise the history and the connection of First People to country".
If you are interested in celebrating and learning the history of the land you are on, have a look on AIATIS or Blak Business, whose brilliant resources will definitely point you in the right direction.
With that, we at Churchill will be celebrating, listening and learning about how we can further create a positive shared future, not just during NAIDOC week, but throughout the year.
We are very excited to be sharing a part of our history with you.
Have a wonderful NAIDOC week!
The Churchill Education Team
Kupidabin, in Jinibura Garumngar Country
Written by Declan Velthuizen-Smith