NEW! Study Loans for RPL.
Our first student, Warren, applied for his Study Loan last week, and rang us with his feedback. Here's what he had to say:
They were professional in all of their dealings with him – doing what they said, and maintaining a high level of communication.
He knows they are in the finance business, but he felt they really took the time with him, focusing on what was the best option for him and giving him transparent numbers.
Once he had formally applied, he had his answer within 30 minutes.
From there, Study Loans reached out to let Churchill know and we got the ball rolling to getting him qualified.
We were very appreciative to get Warren's feedback and to get his RPL underway!
We've had our ear to the ground for a while…
Over the last eighteen months, we have been looking at different options for providing study loans to our customers.
The reality is that a lot of the providers who came knocking had really high interest rates and no real interest in supporting people through their education. It was a dollars and cents game and it was weighed heavily in the lender's favour.
So, we stayed with Zip Money as a simpler option, and kept our eyes and ears open for the best option we could find.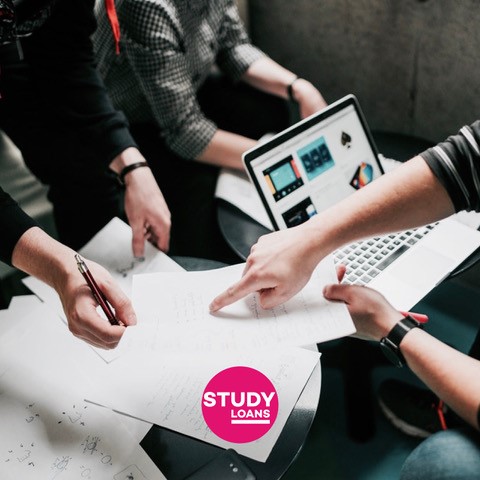 In September 2017, a new provider came to the Australian market: Study Loans.
Now, this was an interesting education loan provider because they are established in the UK and USA. We have kept an eye on them and when they approached us earlier in the month to ask for an interview, we said "yes."
Here's what we found …. they are solely dedicated to providing loans for educational purposes. This is a good thing because they are not knocking back loans just because they have reached a tiny target for education loans in the month, as other providers have.
Study Loans will loan from $2,001 to $15,000, with an interest rate spread from 12% to 18% depending on the individual borrower's situation.
Loans are repaid between 6 and 48 months, with a good calculator on their website giving transparency about what that means in terms of actual money coming from your pocket.
They were professional in their dealings with us and we decided that this was an option we were prepared to make available to our students.
Study Loans do their due diligence on the Education Provider before they will agree to fund students enrolling in their courses. That means, we had to provide all of our data about our student completion rates as part of the approval process.
The good news is that Churchill's courses received approval for Study Loans.
We don't give financial advice and we don't get any financial kickbacks – and that is the way we like it. We just want to give you the best option to help you get qualified.
How does it work?
We provide you with a free preliminary RPL assessment.
You decided what qualification(s) you would like to go forward with, and provide any further required evidence.
We send you an skills recognition agreement for completion.
Once you have sent it back to us, we will give you Study Loan's application details.
Study Loans will ask you for contact, course and financial information.
Once your application is successful, there is an establishment fee of $200, and $25 per drawdown. (There are two or three drawdown payments, depending on the qualification or bundle of qualifications you have chosen). All fees are included in your loan.
You will then receive your qualification(s) 28 days from completing your enrolment!
We know that there are many customers who are eligible for RPL qualifications, but choose not to go ahead because they don't have the funds right now. We are therefore excited to have this great option to offer you if you're in this boat.
We also know that having your real life experience converted into nationally recognised qualification through RPL can be your doorway to a new job, a promotion, a pay rise, or further study.
So why wait, if you don't have to.
Your future starts now.