We headed into this week with a spirit of celebration …  Mardi Gras lined up beside International Women's Day, and there has been much excitement in our family.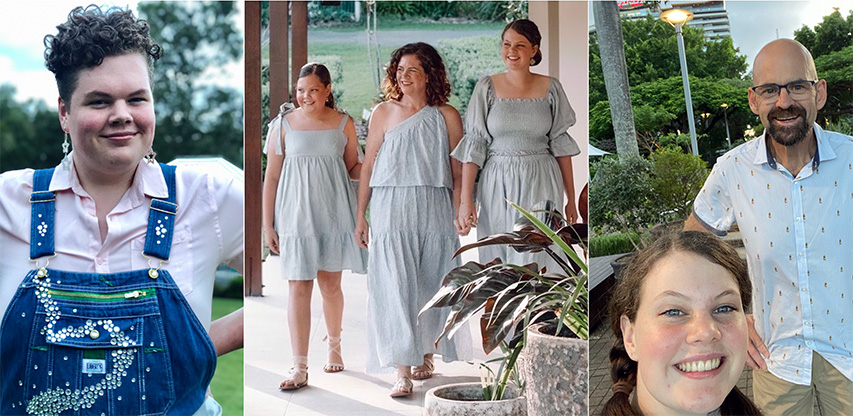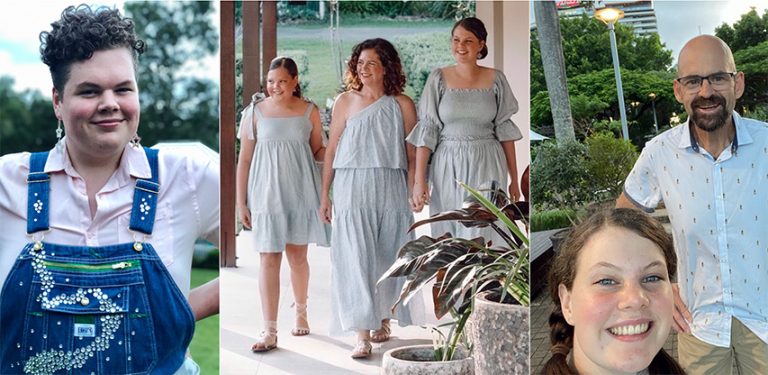 Our eldest son, Declan, headed off to his first Mardi Gras here in Brisbane on Sunday, all 6'5" of him resplendent in sparkling overalls. It was a bit of a contrast to the hi-vis and steel cap boots he donned last week when he started work at a logistics company, hauling food for aviation deliveries across the globe.
Whilst Randall loves himself a little hi-vis, he is not really a sparkles and overalls type of guy. He is however totally the loving father sort of guy, so he knew he had just one line to deliver: "You look really good Declan. Have a wonderful celebration…. and son, stay safe."
Declan knows he is loved and celebrated for who he is by his entire family – as he should be.
The theme for Mardi Gras this year was: 'Rise' – and together, we shall.
On Monday morning, it was our eldest daughter, Elle, who headed off to school resplendent in pride for it was International Women's Day.
The theme for International Women's Day this year was 'Choose to Challenge' – and together, we shall.
Randall likes to wind me up each year with one throwaway line, "Why do we need an International Women's Day anyway?" … before sitting back to grin, knowing I will bite every time, cheeky bugger.
Elle never bites because she knows – she is loved and celebrated for who she is by her entire family – as she should be. Instead she consistently challenges in her world outside of home … from simple ways in clarifying how to pronounce her name correctly, rather than letting it slide, to larger conversations about urging a teacher to not divide a class based on gender.

Here's the thing Randall and I both know, though …
There is still a way to go in achieving a world that sees equal representation, acceptance and recognition for all.
Earlier this week TAFE released figures that show women account for only 6% of their full-time students. It's such a startlingly low figure that when we talked it through as a team, it was hard to wrap our heads around.
Here at Churchill we have been working hard to improve our female student representation and have seen a 5% increase this calendar year already. Steadily, steadily, we keep on.
There is hope and determination in the Australian community.
There is a willingness to recognise there is more to be done as we each take responsibility for how we step up in our workplaces.
So, this week Declan has headed into his new place of employment and the men there have welcomed him with respect for how hard he works (who knew it was possible to sweat in a cold room), and not an ounce of care about what he wears.
And Randall walked through the office door with a bunch of flowers, holding them out to me with a grin … "Flowers to celebrate International Women's Day and you."
It is about belief – in ourselves and others as we challenge ourselves to do better in making sure we all have space to be and give our best.
If we can help you to get the recognition you deserve, please reach out.
Tricia