Do you have a lot of experience in Defence but no formal qualifications? If so, you may be eligible for nationally recognised qualifications via the Recognition of Prior Learning (RPL) process. RPL takes into account your on-the-job learning, training, experience and knowledge, and maps it all across to units of a study qualification.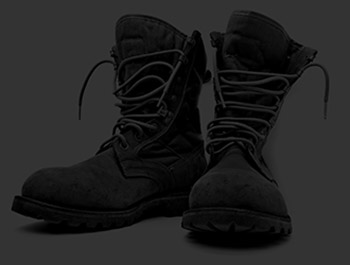 With many providers, the RPL process can be long-winded, stressful and just plain difficult.
Not with Churchill Education.
We pride ourselves on making this process actually easy for applicants. We have an efficient, streamlined, and transparent RPL system, and we make sure we do the the leg-work, not you. We have the understanding of compliance and the knowledge about what skills and experience can be counted towards qualifications, and we know the right questions to ask you to find it all out.
So, what is the outcome once you have followed the RPL process through? Well, your experience may only be sufficient for some units of competency (like subjects) within a qual, and you may need to do some additional online study to complete it. But, often your experience can be mapped towards a complete qual, meaning you do not need to do any extra study at all. Many people ask if the qual you receive is the same as if you'd actually done the year or so of study. We are pleased to say, a resounding YES. Churchill's qualifications are nationally recognised and respected, whether you have completed the study or had relevant skills and experience mapped via RPL.

But rather than us just talking generalities, let's give some real life examples of Defence clients who have gone through the RPL process:
Chief Petty Officer Kirsty McDonald has given twenty years of her life to the Australian Department of Defence. Though proud of this, Kirsty realised that she didn't have a lot to show for it in regards to formal qualifications. Churchill helped Kirsty to map her years of Defence training, experience and qualifications to nationally recognised quals via RPL. After completing the RPL process, and with a bit of extra coursework, Kirsty now has four nationally recognised qualifications: a BSB51315 Diploma of Work Health and Safety, TAE40110 Certificate IV in Training and Assessment (now superseded by TAE40116), a BSB60615 Advanced Diploma in Workplace Health and Safety, and a BSB61015 Advanced Diploma of Leadership and Management. 'It's been a nice pat on the back,' Kirsty says. 'It's positive reinforcement that all my experience does matter, and it's good for my self-respect, too.'
Leaving the military, Neville Marks realised there were significant gaps between his extensive skills and experience in the Infantry Corps and what qualifications were recognised by the private sector. Neville worked with Churchill Education to obtain RPL for his skills and experience. This allowed him to qualify for a HLT50402 Diploma of Paramedical Science (Ambulance), which assisted greatly in bridging the gap from Defence to civilian life, quickly and successfully. 'That first accreditation really opened up doors for me, in fact some of my applications were met with really eager employers who were surprised that I was applying for the roles given my qualifications and accreditations,' Neville says. Neville has subsequently climbed the ladder in the mining industry, completed more qualifications with Churchill and now owns a successful consultancy business, working with BHP Billiton.
So, as you can see from these real-life examples, experience does count.
It may just be the extra piece of the puzzle you need to gain a different role, be eligible for advancement or get through the first cut to an interview.
And wouldn't it be nice to have a formal piece of paper to recognise the skills and experience you have gained over all those years of working and learning?
Contact Churchill Education on 1300 793 002 to find out what qualifications you're eligible for, in a cost-free and obligation-free preliminary assessment with one of our Defence RPL Skills Advisors.