Increasingly people are looking for payment options that help them balance their household budget while also future proofing their career sooner. We really enjoy reading the emails from the Barefoot Investor as they challenge us to think about managing our money better, and give us a good laugh too! A while back we added instalment payment plans and education loans to our range of payment options. This year we've noticed an increase in the number of Alumni who are funding their qualifications through one of these payment options.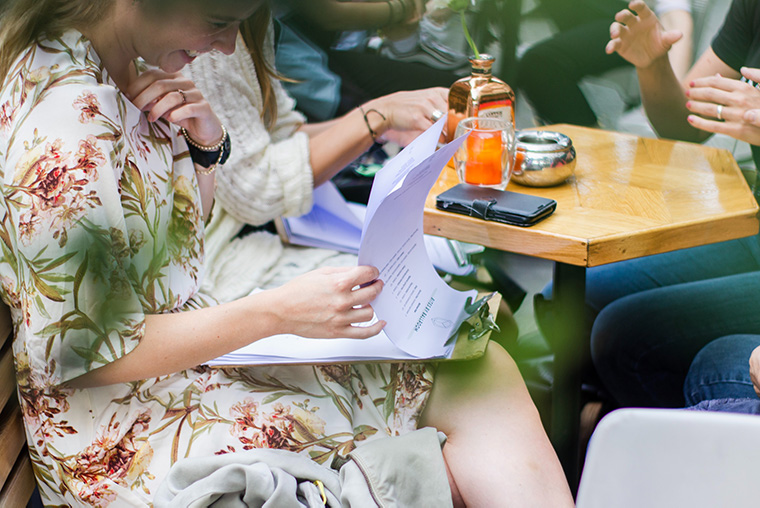 And it makes a lot of sense since both make it easier to juggle the cost of qualifications with the family budget sooner, instead of foregoing qualifications and risking the considerable  cost of being out of the job market.
When you do the math, staying in the job market isn't just about the money coming in now – it is also about the money for your future, through your superannuation accounts.

So we thought it might be useful to share a bit of information about both options with you – either for you or someone you know who might be looking at recognition of prior learning.
Instalment Payment Plans 
Our instalment payment plans allow you to pay for your qualification(s) over three months, rather than coming up with a lump sum all at once. The upside is:
Instalment Payment plans are available on any amount $995 and up.
There are no set up fees or interest charged on payment plans.
Payments are made in three equal instalments over three months.
Like an old school lay-by, you will receive your electronic copy of your qualification(s) after your final instalment is received. Your hard copies are mailed at the same time.
Instalments can be paid by bank transfer or credit card.
You can find out more about Instalment Payment Plans here.
Education Loans
A couple of years ago we partnered with Study Loans a financier that specialises in education loans. A loan through Study Loans integrates seamless with our RPL process.
You can borrow all or part of the cost of your qualifications.
You can borrow funds for multiple qualifications.
Pay-as-you-go with simple terms and conditions.
Loans are available between $2,000 and $15,000.
Terms range from 6 – 48 months.
Churchill doesn't receive any kick backs from this loan. We have simply made the option available for those alumni who decide it suits their needs.
You can find out more about funding your qualifications with an education loan here.
Payment Options That Suit You
Both payment options have different advantages depending on your situation.
An education loan means you get your qualifications straight away, while you pay them off over time, but like with any loan you incur interest. Whereas there is no interest with a payment plan, however you don't receive your qualifications until your payments are completed.
Keeping up with your qualifications is an important tool for future proofing your job options. Managing your finances is equally important for protecting your future.
If you would like to talk to us about either of these options get in touch: 1300 793 002 / hello@churchilleducation.edu.au.
Or forward this to a friend who might benefit from these options.
Picture by Louis Hansel on Unsplash.