When I first started dating Tricia over twenty years ago, she had her own career in law well and truly underway.
We were one of those couples that people used to have a joke about …
I would arrest the criminals.
Tricia would prosecute them.
In my wedding speech, I joked that our arguments consisted of Tricia cross-examining me and me falling back on a copper's best strategy in the witness box: denying all knowledge and demanding proof.
A crime-fighting duo was the running gag amongst our mates. I had the badge, she had the barrister's wig and gown. Different but equally important.
From there, we started a business together and we quickly found that what was one's strength was the other's weakness.
Together, we made a strong team. Different but equally important.
Equality and Recognition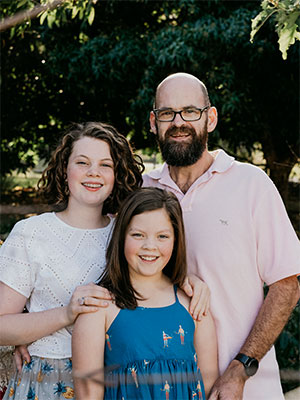 Since we started Churchill back in 2006, I have noticed something that has puzzled me – an inequality that doesn't seem to make sense.
Around half the people who visit our website are women.
But overwhelmingly our Recognition of Prior Learning graduates are 80% male – and only 20% women.
For a long time, Tricia has been telling me something that is observed by Human Resources staff all the time.
When a job ad lists ten requirements (for example) a bloke will generally look at it and say "I can do 6 of them – I'm going to throw my hat in the ring" … and we do without another thought.
A woman, though, often reads the ad and says, "I can only do 8 of those requirements – I can't apply for that role."
When it comes to Recognition of Prior Learning, I have wondered if some women are ruling themselves out of the race before it has even begun? Whereas the blokes are throwing themselves into the process with a nothing ventured, nothing gained mindset.

The theme for this International Women's Day 2020 is "an equal world is an enabled world". Not rocket science really, is it?
The world is better when women are equally recognised.
I have two daughters myself and a bloody clever wife, and I believe in a world that gives them the recognition they deserve.
So, I am just writing this message to encourage you all:
For the men, as one bloke to another, let's all get behind the women we work with and live with and recognise them for what they bring to our worlds.
And for the women… champion yourself. Throw your hat in the ring – what you have to offer, we need and we want!
Ask us about a complimentary Recognition of Prior Learning Assessment. 1300 793 002 / hello@churchilleducation.edu.au
To round out, I'm throwing in some stories of some of Churchill's clever women graduates … keep up the great work!
Cheers
Randall