We all know that acronyms can be a confusing and sometimes boring thing. But, this acronym is a pretty important one. ''USI'', unique student identifier. We've put together a short little guide as to what a USI is!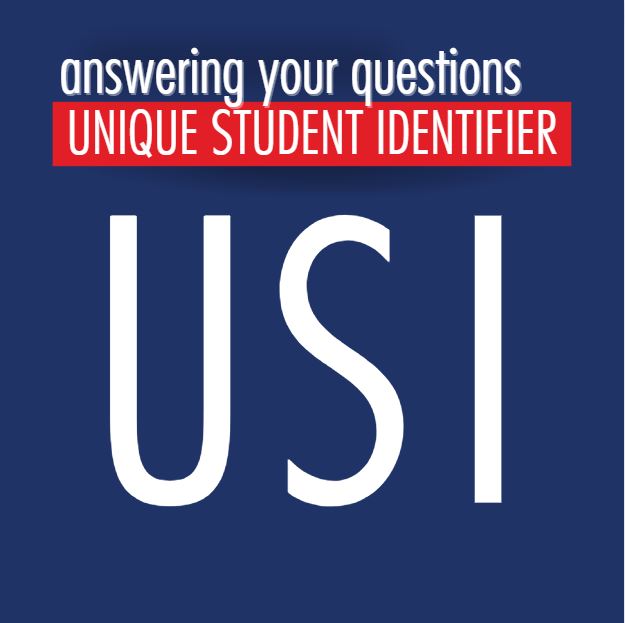 But what actually is a USI?
A USI is a life-long education number, creating an online record of your training attainments within Australia. This ten character combination of letters and numbers reflects your hard work, your knowledge and your life experience. 
But why should you care about a USI? 
Well, through your USI you can access your authenticated VET transcript. This transcript is a collation of your training (since 1 January 2015) into a single record. With this record, you can prove your qualifications to employers, potential employers and other bodies; or even demonstrate prerequisites and assumed knowledge for further training. 
I don't know my USI, what can I do? 
Don't worry – it's pretty common to not know your USI. Thankfully – it's easy to locate, just jump on over to here and fill out a few details, you'll have it in no time!
So, I don't have a USI?
No worries – once again, easy fix. If you haven't studied before 2015, then you won't have a USI. Just click on this link, fill in some details and you'll have your very own unique student identifier!
My qualification is from before 2015, what do I do?
It's okay – that qualification is still valid. It just won't appear on your USI record. If you need to verify this qualification for employment, reach out to the issuing registered training organisation. 
I'm an employer, how can I verify others' qualification/s? 
With the person's written consent, you can contact their issuing registering training organisation and request to verify their qualification/s.  We're more then happy to verify any of our student's hard earned qualifications. 
Got a question about Unique Student Identifiers or VET Transcripts ? Just click on the name and we'll direct you to the official government FAQ page. 

As always, we're happy to chat if you've got any questions!
Give us a call on 1300793002 or flick us an email at hello@churchilleducation.edu.au
The Churchill Education Team