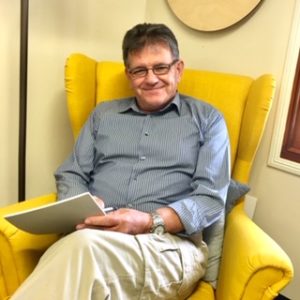 We are delighted to announce that Nick Wray has joined Churchill Education as our newest RPL Assessor. Nick will be working with clients to assist them to convert their life experience into nationally recognised qualifications and helping to further improve our internal assessment processes.
Before joining Churchill, Nick was a Major in the Australian Army. His army career included deployment to Iraq, and in his final four years, he managed the delivery of the Majors' Command, Leadership, Management and Training (CLMT) module of the nationwide ARES All Corps Majors Course, as well as assisting as an Instructor on the ARES All Corps Captains Course.
"I loved seeing the students' transformation from tentative and nervous, to capable and confident. It was rewarding to witness people reaching their full potential, then move on to achieve what they thought they couldn't."
Nick's time as a trainer for the ADF gave him extensive experience within an RTO environment and an understanding of the RPL pathway. These skills coupled with his passion for helping people to reach their potential are, he says, why the role of RPL Assessor appealed to him.
"Helping people convert their life experience into qualifications, to enhance their employability or take a new direction, is really exciting."
Before his time with the ADF, Nick and his family-owned and ran a very successful sawmill in Tasmania. Which means Nick also brings a long list of business skills to his role. Skills including strategising practical solutions to complex problems, analytical thinking, and a honed ability to prioritise and make decisions that result in improved outcomes and greater team performance.

This may sound like a whole lot of gobbledygook – but what it means for you is a smoother, more efficient RPL process, and improved internal processes for us, which ultimately means we can help more people to maximise their skills and experience and therefore achieve (and surpass) their career goals.
And you'd think it might also mean that he's pretty handy with a drop saw but given that he only has eight fingers left after his sawmill days, we're keeping him well clear of any power tools.
But don't worry, Nick can do with eight fingers, what most of us need 10 to achieve!