Today (Tuesday 10 October) is World Mental Health Day. Churchill Education co-founders Randall Smith and Tricia Velthuizen share their thoughts on living up to the vow of 'sickness and health, for better or worse' through PTSD.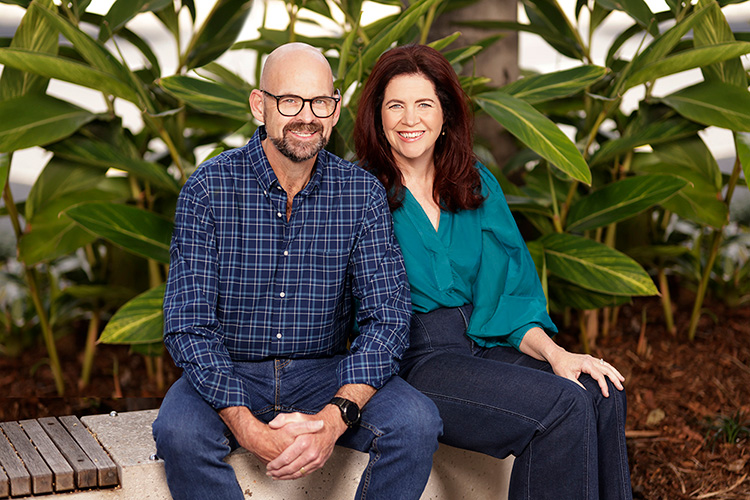 When we got married 23 years ago, we went old school.
Chose a church with a bell that would ring as we walked back down the aisle.
Chose vows that made promises we had no idea what it would take to keep.
"In sickness and in health, for better or worse." 
We laugh a lot now about that bit because we both think Randall has given the "in sickness" bit a good nudge.
We have been very open about Randall's mental health history. He has experienced two significant bouts of Post-Traumatic Stress Disorder (PTSD).
Each episode required over a year off work. And, getting to that first day off work took many months and even years of being unwell before that day.
Recovery took years too.  
He's had other injuries along the way, normally involving a sharp tool and some stitches.
But the longest lasting, with the biggest impact on Randall, on the two of us and our family has been PTSD.
People tend to think that a life with PTSD has all been bad.
It hasn't been. Sure, PTSD took a policing career, but it also opened a door to a career in education.
Living with PTSD has changed our lives, yes, but in some ways, it has made life better.
It has been an illness Randall suffered from, but it also led to a greater focus on Randall's health, that has undoubtedly lifted the quality of our lives.
Today (Tuesday 10 October) is World Mental Health Day and people have asked us what we think about it. 
For us, it is simple: for better or worse, in our lifetimes, we are all going to experience mental illness personally or love someone who does.
Guaranteed.
Some days that will mean adding another tick to the "for worse" column.
But when we see mental health as something we all must care about, there will be room for "the better".
Tackling PTSD together, adding in the support of other people who cared about us, who helped us, that made all the difference in getting Randall through from mentally ill to mentally healthy.
No matter where you are at today in your mental health, there are people who can help you through the 'in sickness' to 'in health'.
We wish you better days ahead.
Randall and Tricia
We also shared our individual thoughts over on LinkedIn: Randall's thoughts | Tricia's thoughts