Certificate III in Business
Are you interested in earning the BSB30120 Certificate III in Business through Recognition of Prior Learning (RPL)? You may be eligible to receive this qualification based on the work you've already done. And, you could do it without having to complete any additional study.
The Certificate III in Business qualification is best suited to people early in their working career, as you are developing your working habits, skills and knowledge.
Typically, looking at Recognition of Prior Learning for this qualification, we will find that people are working on a range of routine tasks: the sort of work that is procedural, administrative tasks or operational tasks. You can apply some of your own judgement in your work and you may even be providing some technical support to a team. This a clear reflection of the changes that have occurred in a modern work environment – understanding the importance of people as the fundamental priority in a successful team.
From there, the elective units selected will be a blend of units that reflect the breadth of how a business operates. The central themes for the units can be drawn from a range of administrative functions in an organisation. For example, you may have evidence of your work with technology, engaging effectively in your team as well as with customers, interacting with business information and addressing and delivering on business priorities.
Recognition of Prior Learning
After an extensive review was completed in 2020 of all Australia's business qualifications, the latest and current version of this qualification can be recognised by the code BSB30120.
The earlier qualification was BSB301115 Certificate III in Business. Whilst the spirit of the earlier qualification aligned with the latest version, there have been a range of changes made to ensure that when you graduate with BSB30120 Certificate III in Business, you are possessing the range of skills and knowledge that modern workplaces demand.
Your experience in these roles can help you achieve the Certificate III in Business through Recognition of Prior Learning (RPL).
Where could this qualification take you?
Certificate III in Business is consistent with roles such as:
Administration Officer,
Customer Service Representative,
Personal Assistant,
General Clerk and
Sales Assistant.
These are roles that are prominent across all industries and sectors – from the public sector to the private sector.
Certificate III in Business comprises 13 units of competency in total. The units of competency required are:
6 core units; plus
7 elective units
The 6 core units are mandatory. These mandatory units cover areas like:
Work health and safety
Communication and inclusivity in a team
Sustainability in the workplace
Your own wellbeing in your professional life
Apply for a Complimentary Assessment​
After 30 years of Military service, Ken was diagnosed with Type One Diabetes and had to be medically discharged. Ken was able to convert his service into an Advanced Diploma in Work Health and Safety, which helped him to secure civilian employment at a management level and achieve a better quality life.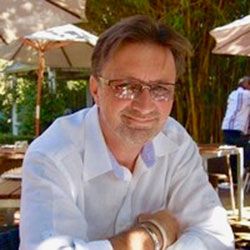 "It was very succinct with respect to what I had to produce, and within no time, to my surprise, my assessment came back with some substantial accreditation."
"The opportunities are still the same, but I'm looking at them differently because last week I was looking without the formal credentials; this week I have them."
"You come out of Defence with a broad skill set, particularly in management and leadership, which are two things that are often spoken about but not completely understood."
"I was gobsmacked with the qualifications I was able to achieve. I knew I could get some due to my experience and skill set, but I just didn't think I'd end up with four!"
"I was really impressed with how quick and professional Churchill was. They are there to help, they don't beat around the bush, and they don't leave you hanging."
"As a member of Defence you don't actually realise this. You can't apply for civil accreditation, until you actually have a separation day."
"It was very smooth, and very easy to apply. I gave them the information they needed, and they did the rest."
"'I went from thinking that I didn't really have much from nine years of policing to an amazing level of self-worth."