Last week, our ING bank cards arrived – bright, orange and brimming with the promise of no transaction fees. As you have probably picked up, Randall and I have jumped on The Barefoot Investor bandwagon.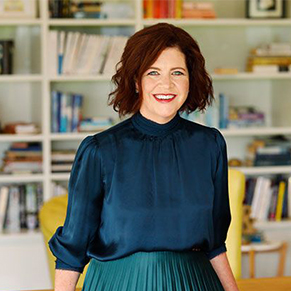 There is lots of good, old fashioned money common sense in Scott Pape's work (The Barefoot Investor) and it's been an easy read.
One of his straight up tips is to look at how your money is working for you, and where your money is running down the drain quickly and quietly.
The fees that banks charge you and that your superannuation fund charges you, well, that is one of those places worth checking for the money drains.
We had a look at our own accounts and found that we were bleeding money on bank fees …. a quick $2.50 here and there seems like nothing at the time but over the course of the year, those fees sure add up.
It made us start to look around for other ways that money could be slipping through our fingers. With four children, all at school, all needing braces and all eating us out of house and home, managing our family finances is important …. much the same as your house, I expect.

So, Randall looked at our power bill which seemed to be climbing out of control. Admittedly, we have our suspicions that our 16 year old son's obsession with air conditioning may have played a role in the skyrocketing but even so, it was worth looking into.
One telephone call and then "entering our own meter readings on the app" later, we had saved $500 on our next power bill.
It is certainly worth taking control of your spending, just as much as your savings.
As we have been working through the process laid out in the Barefoot Investors' simple plan for greater financial control, we have also been revisiting the ways in which Churchill can help you get the most out of your RPL investment with us.
And there are 5 key strategies we have put in place to help your dollar stretch further:
1. Bundle Discounts
When you enrol in more than one qualification at the same time with us, please ask us about a bundled enrolment fee – if we are working on multiple qualifications at once for you, we are happy to chat about giving you a special price for your enrolment.
2. Self-Education Deduction
Coming up to end of financial year, it is important that you take your invoice to your accountant to ask about a Self-Education deduction. This can mean that your investment in your qualifications may reduce your taxable income and can see some money coming back to your (hopefully no fee) bank account. If you can't lay your hands on your invoice, then reach out to us and we'll send you another digital copy so you have the records you need.
3. Instalment Payment Plan
We have an instalment plan for you to pay off your qualifications if you have time on your side and want to manage regular payments over three months. There are no additional fees for this instalment plan – we must have been ahead of ING on the 'no fees' mindset after all! Find out more.
4. Alumni Referral Rewards
When you refer a friend or colleague who enrols in their own qualification, we have a referral reward ready for you …. putting a little cash back in your pocket, with our thanks.
Find out more.
5. Free Qualification Reissuing
We don't charge you when you may have misplaced your qualification and we need to reissue a qualification from our scope of registration to you. Other providers charge at least $50 – $100 per qualification to reissue them. Still no more fees!
. . .
All in all, there are some quick savings to be made for you, even as we continue to provide the highest levels of service in getting your skills recognised.
If you have been following The Barefoot Investor, I'd love to hear how you're going with it. Shoot me an email and let me know: tricia@churchilleducation.edu.au
Meanwhile, if you need your invoice reissued for this financial year, let us know and we'll get straight onto it for you!
1300 793 002 / hello@churchilleducation.edu.au
Happy savings!
Tricia