Senior Environmental Specialist and Chemist, Dora Ambrosi-Wall recently achieved five diplomas through recognition of prior learning (RPL) with Churchill Education, and after months of looking, has just been offered a new job. Dora discusses her career path, how she saved her employer over $2 million, the surprise of qualifying for not one, but five diplomas through RPL, and the importance of never giving up.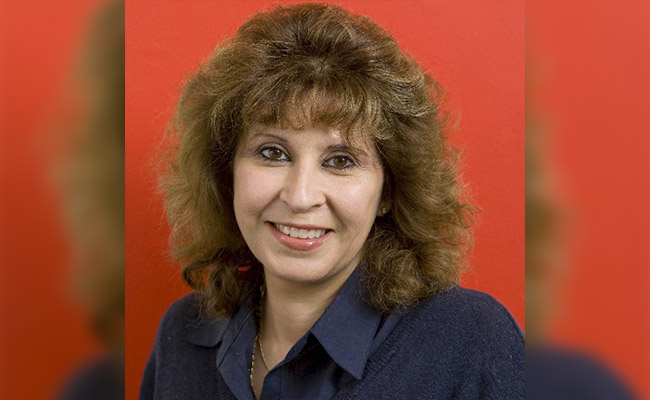 Listen to Dora Ambrosi-Wall's Interview
Dora's Career Background
Dora was born in Uruguay, South America. At 14 Dora's family migrated to Australia, seeking better opportunities. Dora finished high school in Australia, in English – a language she did not yet have a good handle on. As a result of the initial language barrier, Dora says she did not get the results she needed for what she wanted to do. Dora wanted to go onto study at University but did not get the results she needed for entry, due to her initial language barrier. Imagine for a minute completing your last couple of years of high school in a completely different language! Talk about a challenge. Instead Dora, who has, by her own admission, always been a very driven person, got a job and studied part-time for a Diploma of Applied Chemistry and Instrumentation. This led to Dora working in laboratories. Initially at the Department of Mineral Resources, then with
Australian Glass Manufacturing
for 10 years, where she worked her way up to department manager.

Seeking a new challenge, Dora moved on to work with
Shell
Refinery, then after a year and a half was invited to join
Caltex
Refinery at Kurnell. Caltex had just revamped their laboratory and were looking for professionals to join their team of operators. Dora stayed at Caltex's Kurnell Refinery Laboratory for the next 12 years, gaining a wealth of experience in management and work health and safety. She was appointed as Team Leader and Laboratory Safety Officer for part of her time with the organisation, which gave her all the evidence she required to eventually qualify for a
Diploma of Work Health and Safety
through recognition of prior learning with Churchill Education.
Plus four more unexpected diplomas! More on that soon.
Due to her diligence and excellent performance, Dora was invited to join the Environmental Department to work on a special project. She did such a good job they didn't want her to leave and she ended up spending another 12 years there. She completed an Environmental Management qualification by correspondence while working full time, and became the Environmental Coordinator for the department.
Initiative and Innovation
During her time in this role, Dora used her initiative to instigate a recycling project that ended up saving the organisation $2 million in one year! The recycling system she implemented included separating waste into cardboard, metal, cans and food, industrial waste such as Bitumen, and other waste streams. A worm farm was installed onsite. Uniforms that were no longer wanted by departing staff were washed, the logo removed and donated to the homeless. You can find out more about
Dora's recycling project here
. She was also involved in managing the site's hydrocarbon contaminated soil. In this area, Dora was able to find a solution that could recycle the contaminate soil, a great win for the Company and the Environment. Dora say she loved her work, because she felt she was making a difference to the planet through looking after the environment and to the people, ensuring their needs were met and safety in place to preserve their physical and mental health. From this, a more complex job evolved as the site's Environmental Coordinator that gave her the opportunity to look after the site's fauna and flora, refinery shutdowns, environmental management, and the management of other works and projects on site, such as training personnel and contractors on environmental management and due diligence, and dealing with Government Regulators, and the Kurnell community.
Endings and Recognition
In 2014, Caltex closed the department and refining business at Kurnell NSW, converting the site into an operational Terminal. Dora was invited to stay on as the Demolition Environmental Specialist Representative. It was a $219 million project that started with 400 people. After 5 1/2 years Dora was one of the last to leave. Her redundancy package included an allowance for retraining in order to assist with transition to a new role. Dora says she was talking over her needs with a colleague and he mentioned recognition of prior learning with Churchill Education and suggested she give them a call. Dora says, "I was blessed to speak with a lady called
Amanda
. She was the most encouraging person I have ever met. She should be a motivational speaker because she was just fantastic. She really helped me. Without her encouragement I don't think I would have followed through."
Recognition of Prior Learning
Initially Dora was applying for a Diploma of Work Health and Safety, but Amanda could see that her depth and range of experience would also map through to a number of other diplomas that would reflect her capabilities.
Dora got her Diploma of WHS, plus four more diplomas!
Her Caltex package covered a couple of the qualifications, and Dora says she decided to fund the rest out of her own pocket, because she knew they would give her an edge in applying for a new job. Dora says, "Without the help that Amanda gave me to be able to see further I would just have ended up with the Work Health and Safety diploma. I would not have gone further. So that's something that was invaluable for me, and the five qualifications I got." Dora's husband and three grown up sons also supported and encouraged her to transform her years of experience into qualifications that reflected her abilities.
Looking to the Future
Dora has always been a hardworking, diligent person. She loves working and being part of a team, contributing to projects, and looking after people. In her own words she admits she's, "not good at home". She has always worked because she loves it. She tells us she worked through all three of her sons' pregnancies, taking only three months off with each child "You feel like you're making a difference when you love your job and I was very lucky that I've loved every single job I've had," she said. Saddled with five great diplomas and a wealth of skills and experience, Dora is looking forward to her next challenge and opportunity to make a positive contribution to an organisation and the people within it.
Patience and Resilience
Since being made redundant earlier this year, Dora has been looking for a new job. Having worked her whole life and loved it, it hasn't been easy for Dora to sit at home waiting to hear back from job applications, and then to keep herself in a positive mental space when those applications have come back with, "Thank you for your application, in this instance you have not been successful". Many people are in the same boat as Dora right now, and it's not an easy space to be in. However with adversity comes resilience, and Dora is an excellent example of this. And it has paid off for Dora who just this week has been offered a contract. Congratulations Dora!
Dora's Advice
Dora says, "Look at what you have done throughout your working career, look at documents that you may have written, emails, projects, training, and you will be surprised how much you have done, and how easy it is to qualify for recognition of prior learning. If you've done something really good in a job, keep notes. You never know when it might be time to move onto something new. And once you leave a job, you lose access to all your work examples."

This is great advice. Recognition of prior learning relies on evidence. It is essentially a process of 'proving' that you already know what studying the same qualification would teach you, so you have to be able to show that. We speak to people every day who have great experience but don't qualify for RPL because either they can't evidence what they've been doing, or it fails the currency test – evidence must be from within the last five years. Speak to us about setting you up with your own dedicated and secure
RPL Evidence Portfolio
– a place where you can save evidence for when the time comes to turn it into a nationally recognised qualification.