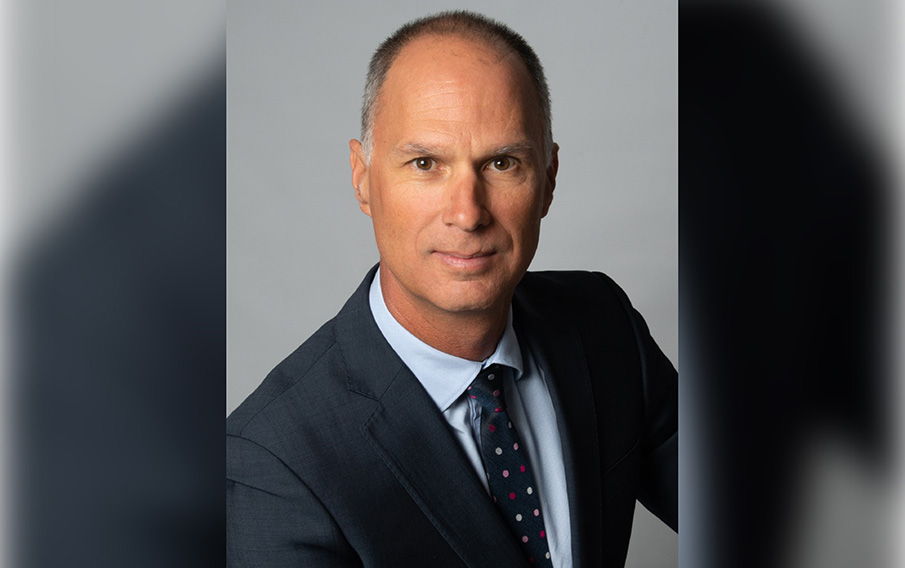 Detective Inspector and Project Director (multimillion dollar project) with WA Police Force, Brett Baddock, discusses his policing career from cadet to detective, and the rewarding challenge of moving into project management. He also talks about career stereotypes and the unexpected satisfaction of achieving an advanced diploma through Recognition of Prior Learning (RPL).
Listen to the Podcast Interview
Listen to our fascinating phone interview with Brett as he takes us through his illustrious career with WA Police and breaking free of career stereotypes with RPL. Brett was suffering the dreaded man-flu at the time of interview, so please forgive the coughs and sniffles!
From Cadet to Detective Inspector
Brett's father died at an early age leaving him, his mother and brother without an income. Brett's ambition was to join the Air Force but was forced to leave school and get a job to be able to provide an income for his family. After doing some manual handling jobs, and due to Brett's ambition to join the Air Force and wanting a career in community service, a family friend suggested the Police Force.
A few months short of his 17th birthday, Brett became a Police Cadet until he was eligible to become a police academy recruit at 20. Upon graduating Brett worked at a couple of metropolitan police stations in Perth, then transferred to the regional police station in Geraldton, 425 kms north of Perth.
After a few years of regional policing Brett moved back to Perth to become a detective. He worked in several different specialised areas and some general suburban detective offices before returning to Geraldton as a detective.  This was for less than a year as he achieved a promotion back to Perth as a Detective Sergeant with the Organised Crime Squad. He spent a couple of years in this position when, "the ultimate trifecta came along," he said.
Brett had always had ambitions to be a Detective Sergeant in charge of a detectives' office, and had also wanted to work in Broome. So when the position of Officer in Charge with Broome Detectives came up, he applied and was successful. Brett remained in this position for almost six years.
He said the role was, "very challenging, but also very rewarding".
He arrived as a Detective Sergeant and left as a Detective Inspector, and his relentless efforts in targeting drug distribution and child sex offences resulted in him being awarded the Commissioner's Medal for Excellence.

Breaking Free of Career Stereotypes and Pigeonholing
After 18 years as a detective, Brett says he had started to feel pigeonholed and stereotyped. He was ready for a new challenge and career advancement. He wanted to diversify, so he approached an Assistant Commissioner in charge of the Reform Portfolio and asked if there were any opportunities in a more strategic and project management focused space.
An opportunity came up to lead a team of consultants from PricewaterhouseCoopers (PWC) in writing a state government green paper on streamlining justice.
He found the project challenging, interesting and ultimately, very rewarding… But initially he felt overwhelmed and out of his depth…
"I recall the first day vividly, I was sitting at a table with a team of consultants and directors from PWC and senior police officers from WA Police Force and everyone explained what they'd been working on in the last three to five years.
These people had been working on multimillion dollar projects and it got to me and I said, 'I don't have any experience in project management, but I've run large scale police operations, both reactive and proactive and the way I see it, project management is no different to running an operation'."
On the last day of the project a number of PWC people told him they'd learnt so much from him regarding project management, and that they'd picked up a number of things they intended to implement in their future project management processes to improve the way they communicate and track milestones.
This is a great example of the transferrable skills we all develop in our careers, and how important it is to understand the value of these skills, particularly across industries.
This is what makes recognition of prior learning such a powerful career asset.
After that project wrapped up, Brett went on to complete a number of different projects including a position created especially for him to take over some of the portfolio responsibilities of a Deputy Commissioner responsible for a vast range of policing including terrorism, drug and crime investigation. He also became the director of a project concerned with custodial care and justice transformation.
Eventually Brett found himself back at the Police Academy, this time as the Head of Faculty for Operational Skills. Within his first week in that position, he discovered that the faculty had been tasked with investigating the viability of personal issue body armour for their entire operational workforce – 6,500 people.
When he came onboard there was no governance and no progress; the project had stalled. So he took it on in addition to his day job. Eventually it became too much, and the decision was made to separate the project out from the faculty, allowing him to focus on the project to completion.

In early 2021 Brett's efforts with the Body Armour Project were acknowledged when he was awarded the Commissioner's Certificate for Outstanding Performance.
Statement by Minister for Police:
It is with some pride that I inform the house of a significant milestone in the personal issue of new body armour to Western Australia's police officers. The 5000th police officer was recently measured for the issue of their own body armour in the rollout of this $19.2million initiative to provide modern protective equipment for our frontline police… Inspector Brett Baddock (is) among the officers to be congratulated for their tireless work on the rollout.
Recognition of Prior Learning
Despite all his high-level experience and academic achievements, two lines of commentary (internal and external to the force) continued to bug him…
Just a police officer or only a police officer.
"People just saw me as this person that wears a blue uniform and drives around in a car, giving people speeding tickets, while in actual fact I might be running a $25 million procurement project. That bugged me, so I thought it was time that I got a project management qualification to certify that I had the skills in that area," he said.
One of the project managers that worked with him, was preparing his CV for his next project management role and had discovered recognition of prior learning through Churchill Education, and how he could apply. Brett ended up achieving an Advanced Diploma of Program Management, our highest project management qualification.
Turning Experience into  Nationally Recognised Qualifications
Brett explains the process of transforming his extensive project management experience into that advanced diploma…
"I was on leave, hence I'd found some spare time to finally get around and do it. I looked up Churchill Education and read all the various information and material on the website. I found the site to be ultra-professional; really easy to understand and navigate, and very professional in appearance which appealed to me.
What also appealed to me was the ethos of Churchill Education and the community and the people that they seek to serve".
So I submitted a query and the following day received a missed call from Amanda at Churchill. My voice mail message stated that I was on annual leave etcetera. Her message noted this and said she'd call again when I was back at work, and also gave their number and the option for me to call if I wanted to speak sooner.
The consideration that was given to the fact that I was on leave and that it wasn't a money hungry business intent on hounding and bugging me really appealed to me. I know it sounds like something small, but it really impressed me.
I rang Amanda back and found her to be helpful, professional, knowledgeable, but most of all, very honest and transparent.
When I said I was hoping to achieve the Advanced Diploma of Program Management, she immediately told me that it was a difficult qualification to get and ordinarily a police officer's career wouldn't qualify for that particular qualification. I liked that as well. I liked her honesty and transparency.
She provided her email address and direct contact details, so that I had a direct point of contact rather than going through a reception or a switchboard and trying to track people down.
From there the process was extremely easy and professional.

I'm a bit of a skeptical person and I was worried about how I would send both the volume and also the confidential nature of documents that I needed to transmit for the purposes of getting the RPL. So I was extremely impressed by the secure RPL Evidence Portfolio.
I was constantly updated, even though this only took a matter of days. It was very, very quick. I was extremely impressed by that, but even over those couple of days, I got regular updates to tell me where the application was at.
I am not exaggerating when I say, this is the the best customer service experience I can ever remember."
Resume/CV Review…
One of the many benefits of becoming a Churchill Alumni is our free resume/CV and LinkedIn review consultation with co-founder Tricia Velthuizen…
"I was in the process of rewriting my CV for the purposes of applying for a promotion. Tricia has this incredibly considerate and professional ability for delivering constructive criticism and suggesting ways of doing things differently. She spent over an hour with me, which I was very appreciative of. She also provided me with an alternate and more professional template for my CV.
And then she said something that really impacted me…
'I told Randall (co-founder and ex QPS senior detective) I had a mentoring session with you this morning and he said, 'Oh, that's the body armor guy, tell him we said hello and tell him that he's done a really good job.'
A lot of the time you're not necessarily seen, recognised or acknowledged for your work. For someone external in a registered training organisation, that for a living looks at work you've done and then recognises and qualifies you in a particular area, for him to make that comment made me feel very valued and proud.
My dealings with Churchill Education made me feel like a member, more than a member, it felt like I was a part of a family or community."
Brett's story is a shining example of not only the power of qualifications that demonstrate the transferability of skills outside of a perceived pigeonhole, uniform or stereotype, but also of the essential human need to be recognised, seen and valued.
Thank you for sharing your story Brett. Welcome to the Churchill family!