Graduate Diploma of Management (Learning)
Are you interested in earning the BSB80120 Graduate Diploma of Management (Learning) through Recognition of Prior Learning (RPL)? You may be eligible to receive this qualification based on the work you've already done. And, you could do it without having to complete any additional study.
BSB80120 Graduate Diploma of Management (Learning) is a qualification that focuses on how knowledge is built, retained and shared within Australian organisations. This qualification is applicable across industries and sectors.
When it comes to obtaining Recognition of Prior Learning in BSB80120 Graduate Diploma of Management (Learning), you will have developed significant knowledge and skills within this highly specialised field of organisational learning and development.
Regardless of the size of the organisation, we will be looking for high levels of accountability for the work of others. Your responsibilities require processing complex information, as you solve complex problems and ensure the ongoing development and sharing of knowledge across the organisation.
Increasingly, organisations are looking for talented people who know how to develop a culture and embedded approach to organisation wide learning and knowledge development.
You can be responsible for ensuring that staff development needs, assessments and capability gaps have been met with an overarching response to training and coaching of managers, team leaders and employees in a consistent development effort.
To be eligible for the Graduate Diploma of Management (Learning) you must be able to demonstrate specialist skills and knowledge in capability development and organisational learning.
You are able to evaluate and create complex ideas. You design, initiate and execute learning and development in an organisation. You have full accountability for the work of others.
Where could this qualification take you?
Churchill Education's Graduate Diploma of Management (Learning) graduates have included people with job titles such as:
Learning and Development Manager
RTO Manager
Training and Development Manager
Talent Development Manager
Group Manager Organisational Development
Organisational Development Specialist
Culture Manager
Organisational Capability Leader
As learning management responsibilities exist across industries, the position titles that accompany someone successfully completing Graduate Diploma of Management (Learning) vary.
Additionally, we see higher ranks from military service and emergency services personnel achieving this qualification too.
A total of 8 units of competency must be completed in Graduate Diploma of Management (Learning). The units of competency required are:
3 core units
5 elective units
The starting point for this qualification is addressing the 3 core units. Core units are mandatory for every student completing Graduate Diploma of Management (Learning). When you look at the core units you can see that these key competencies sit comfortably strategically developing the capacity of an organisation. The core units highlight the importance of learning and development strategies, leading a strategic transformation and implementing improved learning practices. Once the core units have been addressed, you complete your Graduate Diploma of Management (Learning) with a balance of elective units that complement these core units, such as:
Using research to inform practices
Collaboration in partnerships and relationships
Navigating organisational change
Retention of organisational knowledge through sound knowledge management
Innovative thinking
Leadership and Management Industry
Leadership and Management opportunities are in high demand in every sector of the workforce from government and corporate, to mining, retail, construction and everything in between.
There are 1,581,600 Managers currently employed in Australia. One in four are aged 55 years or older, that's roughly 395,400 managers who are 55+.
This means that in the next decade, we will have hundreds of thousands of managers reaching retirement age and creating an opportunity for promotions, as younger supervisors are coming through the ranks.
In addition, the Future of Work Report forecasts 109,900 more managerial positions by 2023.
Apply for a Complimentary Assessment​
After 30 years of Military service, Ken was diagnosed with Type One Diabetes and had to be medically discharged. Ken was able to convert his service into an Advanced Diploma in Work Health and Safety, which helped him to secure civilian employment at a management level and achieve a better quality life.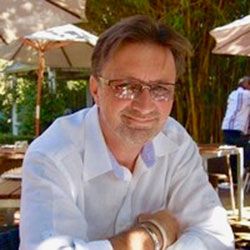 "It was very succinct with respect to what I had to produce, and within no time, to my surprise, my assessment came back with some substantial accreditation."
"The opportunities are still the same, but I'm looking at them differently because last week I was looking without the formal credentials; this week I have them."
"You come out of Defence with a broad skill set, particularly in management and leadership, which are two things that are often spoken about but not completely understood."
"I was gobsmacked with the qualifications I was able to achieve. I knew I could get some due to my experience and skill set, but I just didn't think I'd end up with four!"
"I was really impressed with how quick and professional Churchill was. They are there to help, they don't beat around the bush, and they don't leave you hanging."
"As a member of Defence you don't actually realise this. You can't apply for civil accreditation, until you actually have a separation day."
"It was very smooth, and very easy to apply. I gave them the information they needed, and they did the rest."
"'I went from thinking that I didn't really have much from nine years of policing to an amazing level of self-worth."