Across the aviation industry there have been thousands of stand downs. Turn your experience into qualifications that demonstrate the value of your skills across a range of industries.
Find out what you are eligible for:
Across the aviation industry there have been thousands of stand downs. Turn your experience into qualifications that demonstrate the value of your skills across a range of industries.
One of the hardest hit industries by the COVID-19 pandemic has been travel, and therefore aviation.
Qantas, Virgin and their budget fleet Jetstar and Tigerair have slashed most routes and parked a staggering number of aircraft. With next to no planes in the air thousands of pilots, cabin crew and other aviation workers have been stood down.
If this has affected your job, you are very likely wondering what now?
These are unpredictable times, and whilst we cannot control change, we can control how we respond. So take a deep breath and read on. We've got some advice on what you can do now.
Top 3 Qualifications for Aviation Sector
The aviation industry covers such a broad range of roles and skills, therefore there are many qualifications that you may be eligible for, depending on your specific experience.
Here are the three most relevant and versatile qualifications to obtain through Recognition of Prior Learning for the aviation sector:
We'd like to share the story of one of our talented Skills Recognition Advisors – Amanda Smith who left Qantas after 20 years of aviation service… also wondering 'what now'…
Life after Qantas – Amanda Smith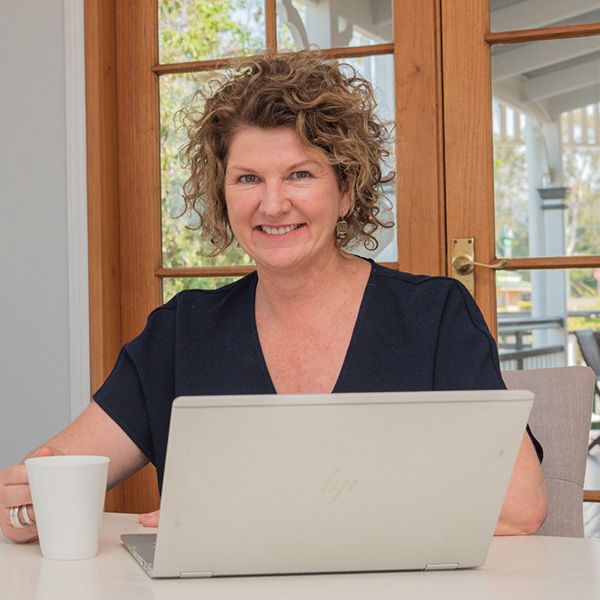 When people ask about life as a flight attendant, many times they already think they know the answer: glamorous travel, serving drinks and snacks with a smile, and reminding everyone to secure their seatbelts as we passed down the aisle.
Over my twenty years working for Qantas (first in the air, and then on the ground in training and recruitment), I certainly enjoyed some extraordinary travel opportunities working with some great people. I met my husband Brett, and have many great memories of my time in the air. And I did serve passengers with a smile, even when sometimes their behaviour may not have deserved one.
When I decided to change careers to be consistently home for my young family, I knew my time and experience with Qantas had taught me so much more. From managing difficult conversations with passengers, assessing possible security risks, developing the skills to remain cool under pressure, maintaining work health and safety standards for passengers and crew, to effective team work with colleagues juggling time and space constraints.
I had built up the sorts of skills that should have seen a recruiter circling the "Yes" box on a shortlist.
But walking out that last day from Qantas, all I had to show for 20 years, and an increasing level of responsibility across my roles, was a piece of paper that stated my start date and my end date.
I had no qualifications that meant anything to anyone outside of Qantas, and therefore no formal way of proving what I knew, what I could do, and what I was worth.
At the time, I didn't know about the importance of capturing all that experience in a way that would overcome people's perception of my role as a flight attendant. All I knew was how hard it was to find that next position and help people see past their assumptions about flight attendants.
Put simply, RPL is an assessment method approved by the Australian Government that benchmarks all of the learning we have completed on the job and the skills and knowledge we have built up clocking all those hours in the air (think of it as the School of Hard Knocks) against nationally recognised qualifications.
For many people who are employed in industries where there is a strong internal training and mandated standard of knowledge and skills to stay in the role (such as aviation, defence, police and mining) but limited understanding of this outside the industry, RPL is proving a game changer in transitioning careers.
It saves people time and stress, through not having to return to the classroom to study what you already know. It also saves money, costing a fraction of the tuition fees for studying. And it gives you the external recognition your years of service deserve, whilst opening doors to new careers.
If you find yourself in a 'what now' position, here are three things you can do…
What transferrable skills do you have that you could take to a new job? Get your position description and look at your duties. Jot down highlights of your career and key challenges you have encountered. This will help you start to get clear about how your experience would make you an asset to a new employer. Then use these insights to update your resume. Use our free guide: How to Create a Great Resume.
Find some job advertisements for positions you could be interested in and then line up the job requirements against your skills and knowledge. It will help you look at your experience through the eyes of someone outside the aviation industry. Then write a job application that specifically addresses the criteria in the ad. Use our free guide: 8 Essential Tips for Writing Job Applications.
Then get an understanding of how your experience measures up against nationally recognised qualifications through a free preliminary RPL assessment. This is a snapshot of how your experience lines up against qualifications and highlights the qualifications you might be eligible for. It will make moving into a new career so much easier.
If you would like to chat about transitioning careers after your years in the sky, or get an understanding of what your experience is worth through RPL, please feel free to get in touch: 1300 793 002 / info@churchilleducation.edu.au
More Information About Aviation RPL Processes and Fees
Apply for a Complimentary Assessment​
"It was very succinct with respect to what I had to produce, and within no time, to my surprise, my assessment came back with some substantial accreditation."
"The opportunities are still the same, but I'm looking at them differently because last week I was looking without the formal credentials; this week I have them."
"You come out of Defence with a broad skill set, particularly in management and leadership, which are two things that are often spoken about but not completely understood."
"I was gobsmacked with the qualifications I was able to achieve. I knew I could get some due to my experience and skill set, but I just didn't think I'd end up with four!"
"I was really impressed with how quick and professional Churchill was. They are there to help, they don't beat around the bush, and they don't leave you hanging."
"As a member of Defence you don't actually realise this. You can't apply for civil accreditation, until you actually have a separation day."
"It was very smooth, and very easy to apply. I gave them the information they needed, and they did the rest."
"'I went from thinking that I didn't really have much from nine years of policing to an amazing level of self-worth."