Recruitment talent partner and centre director Elise Charriere recently achieved two of our top qualifications through recognition of prior learning (RPL). She was also one of our recent scholarship recipients. In the following story Elise shares her career journey from Switzerland to Australia, and details her career pivot from executive assistant to governess to childcare centre director and talent partner at not one but two recruitment consultancies. Elise is also a mum of two, lover of travel and adventure, and a JP!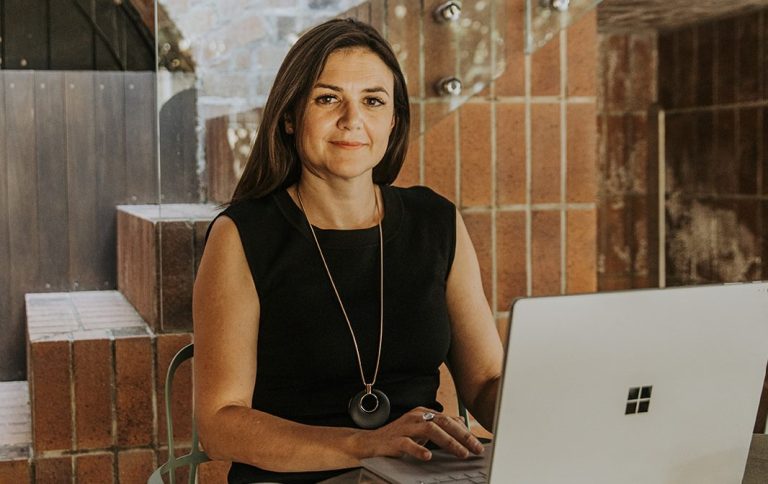 Elise's Career Journey
Elise grew up in a small village near a medieval town in Switzerland called Gruyères – the home of one of the world's most famous cheeses!
After finishing high school Elise considered her options. She commenced an administration traineeship with a Not-For-Profit organisation, a 45 minute bus journey from home, so she could earn her own income while studying.
It was a busy start to her career. She worked full-time, attended night school and earnt only $300 a month, but she loved it. She learned a lot about third and emerging nations, and visited humanitarian projects in Bolivia, Peru, Brazil and Madagascar.
Upon finishing her traineeship, she moved into an executive assistant role for the finance director of the highly acclaimed hospitality school: Ecole Hôtelière de Lausanne.
Elise stayed in that role for four years, learned a lot and enjoyed the young, fun vibe of the campus. However, the position required her to work in English, a language she was not yet fluent in. So her next move was to Hawaii to improve her English. Nice choice huh!
Six weeks turned into an extensive stay that included time on Oahu, Maui, Kauai and assisting with a community project on the tiny island of Molokai.
When she returned to Switzerland she was head-hunted for an executive assistant role at Deloitte in Geneva.
"That was something completely new for me. It was giant numbers to deal with" she shared.
Switzerland to Australia to Motherhood
Once again the learning curve was steep and she learned a lot. When one day a maternity leave cover in Brisbane popped up on the company intranet she was enthralled. A few weeks later she was packing her bags bound for Australia.
It was 2011, the year Brisbane experienced one of its worst floods in recorded history.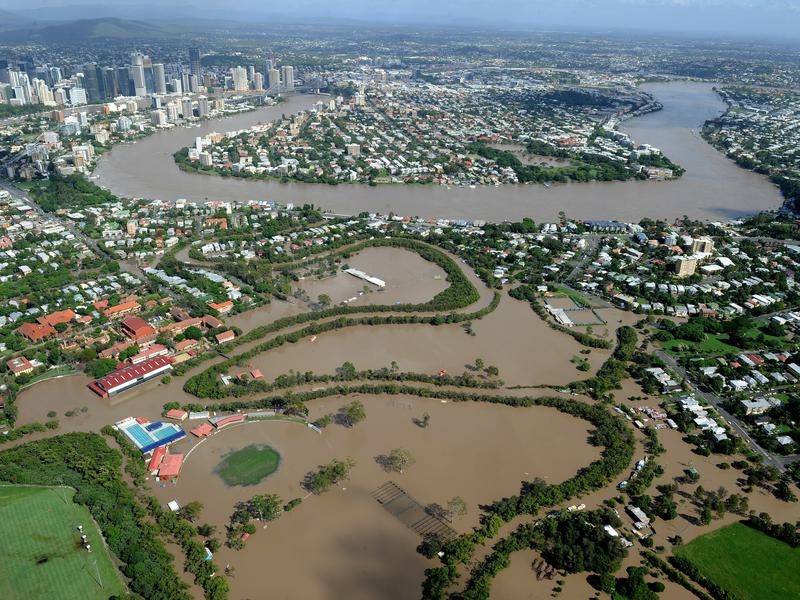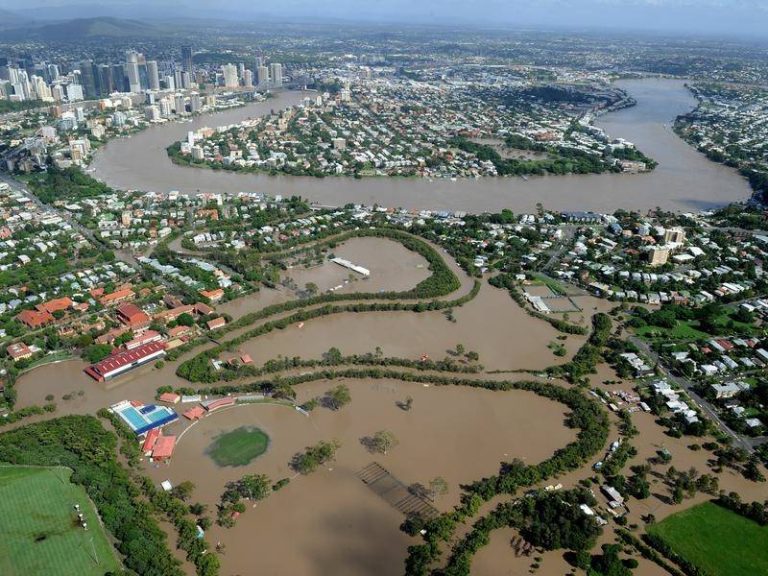 Despite not seeing any sunshine for six months, Elise says, "I fell in love because I'd never seen such a beautiful city."
In between work, sport and enjoying everything Brisbane had to offer, Elise travelled a lot during her weekends. She met her partner at the time and they explored Australia toward the end of her stay.
And then she became a mum to daughter Lucy.
Career Pivot
After some time at home with baby Lucy and a stint as a French Governess, which allowed her to work and be with Lucy while teaching her young charge French, she moved on to a position in an architectural firm.
Her Swiss qualifications in administration, human resources and project management were not recognised in Australia, so she started in an entry level position as a receptionist. They quickly recognised her skill and potential and she was promoted onto special projects. The first of which was working on attaining ISO certification.
Once that project was completed successfully, Elise was given the opportunity to lead an employee retention strategy…
"A lot of the architects are women. They study for so long and then have a baby and want to return part-time. But when you're an architect running a construction project you are required five days a week so we thought about how we could encourage those mums to come back full-time."
They came up with the idea to offer a childcare service, and because of Elise's experience as a governess, they asked her to look into the project.
Childcare business
Elise researched the requirements and discovered that they would need someone who held a Diploma of Early Childhood, so the firm supported her to complete the qualification.
"At the time my daughter was a toddler, so going through those studies allowed me to understand what she was going through," Elise shared.
Once she had finished the diploma the company opened a small childcare centre within the architecture firm. It was one mixed-age room.
It was such a huge success that other companies heard about it and expressed interest. They decided to look to expand the service and relocate the architectural studio.
They found a new studio in a heritage Church in the inner Brisbane suburb of Fortitude Valley. They refurbished it and turned it into a public childcare centre.
Their license went from 12 children to 86!
Tragedy Strikes…
At the time Elise was expecting her second child with her new partner. Tragically, baby Louis died, diagnosed with severe brain damage and other abnormalities.
"That was just eight days before Christmas. It was horrendous and very traumatic, and I can only just start talking about it without collapsing."
Although she was entitled to paid maternity leave, she was encouraged to get back to work as soon as possible as it was thought that was the best way to heal.
For Elise this meant returning to work to hold other mothers' babies, which as you can imagine was extremely triggering for her, but throwing herself into work was a coping mechanism.
Looking back, she is grateful and acknowledges that getting back to work did help her to process her grief.
The childcare centre was a resounding success, which is testament to Elise's skill, dedication and commitment, even through such a heartbreaking personal tragedy.
After some time back at work Elise said to her partner, "You know what? I think I'm going to take some leave. I need to be with you and Lucy."
She took two months off, took Lucy out of school and the three of them drove up to Cape York, right to the tip of Australia, and came back with a surprise – a few months after they returned home, baby Charly was born! A beautiful, healthy baby boy… right before COVID hit the world.
The COVID Years
After Elise had Charly, she was supposed to go back to the childcare centre, but with so much fear and unknown around the virus, she decided she did not want to expose baby Charly to the possible ramifications of work on the 'front line'.
She went to the Board of Directors and discussed about another possible project.
The conversation that ensued was another surprise…
"Do you see yourself being a center director for the rest of your life?"
"No but at the moment, I need my job back."
"What about moving on to the next project with us?"
"What do you have in mind?"
"You've been holding the boat together, trying to keep your staff, trying to source people. And we were thinking you might be interested in opening your own recruitment company."
New Career Pivot – Recruitment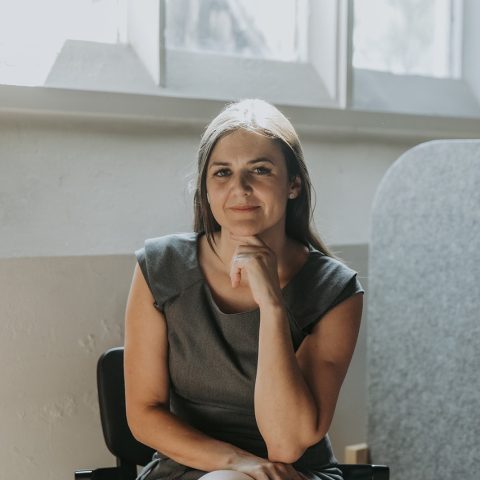 Elise slept on the decision. On the one had she thought about how she loves HR and talent acquisition, but on the other it felt like a lot, maybe too much. It felt audacious.
In the end she thought why not, and went for it.
Elise loved every aspect of setting up the new business. She immediately had clients and candidates and it was a success.
Such a success that she turned down many offers to join other companies.
And then she met the owner of another boutique recruitment firm.
Her logo said, "We do recruitment with our heart."
"With her it's a whole different gig, so we were on the same page," she explained.
Elise again spoke to the Board and they were happy for her to continue in a part-time capacity so that she could work with them.
Qualifications to match experience
Despite all her experience and achievements Elise confessed, "I've been ashamed for so many years not having the proper university title."
She did some internet research and discovered Recognition of Prior Learning with Churchill Education. She checked the reviews and decided to get in touch.
She spoke with Skills Recognition Advisor Carmen Hunwardsen.
"I had an instant connection with Carmen. She has the perfect telephone voice, very calming, very reassuring. She wasn't pushy and was very helpful in answering all my questions. The fact the assessment was free was also a plus."

Elise was eligible for BSB80320 Graduate Diploma of Strategic Management and BSB60320 Advanced Diploma of Human Resource Management.
She could see value in both qualifications. The diploma to add credibility to what she was doing in her profession, and the graduate diploma to benchmark her extensive leadership and management experience.
But her budget couldn't stretch to both.
Then she discovered the Churchill Education Scholarship.
Churchill Education Scholarship
The scholarship provides recipients with $2000 of value to fund qualifications gained through RPL with Churchill Education.
She spent the next few days getting her application together for submission.
"When I sent my email, I was crossing my fingers and toes and everything and doing a little prayer!"
Elise's application was successful, and with the help of the scholarship, she was able to take both qualifications.
What's in the future for Elise?
Elise is loving her work in recruitment and foresees being happy working for such supportive organisations that operate with integrity for years to come.
She also holds a passion to one day return to doing some not-for-profit community work.
"Since day one in Australia, I've always wanted to be closer to the indigenous community. Either in a professional or volunteer capacity."
And just when you thought Elise might have some spare time in between being a mum and working in two recruitment companies, she is also a Justice of the Peace working with the local community and a Police Station!
Advice for others
"When I was about to take my very first job after the NGO, I had two offers on the table.
One was with the local nightclub, taking care of the DJs – contracts and accommodation etc. It was a large club, would have been a lot of fun and would have meant I could stay at home.
The other offer meant leaving home and taking on some big challenges. In the early stages I often wondered what I'd done. Why hadn't I taken the easier option and stayed at home?
A friend shared some Buddhist philosophy that says if you have two paths in front of you, choose the more challenging, complicated path that will have more ups and downs because the view from the ride is always better!"
Elise had one more story too… A conversation had with a recruiter back in Switzerland…
"If I see a resume of someone who's been travelling the world, I always give them a chance over someone who's been to university but lacks life experience. Because those people have a vision and they evolve. They stand out."
This gave her confidence that you can be recognised for not following a conventional career path.
This is exactly what is so wonderful about recognition of prior learning. You live your life and follow your heart, then you can get recognised for what you've done, learned and can do in the real world.
If this has been your career path, get in touch on any of the ways below and we will check your eligibility for Australian qualifications. The preliminary assessment is free so it's a powerful career asset that will help support your goals, and give you the confidence of seeing your ability recognised on paper.