Career Progression for Working Mothers / Project Officer and Business Improvement Expert, Lisa Cox recently achieved three versatile qualifications through Recognition of Prior Learning. In the following story Lisa shares her career journey, discusses career change, being in the driver's seat of her career, navigating redundancy, and career progression for working mothers.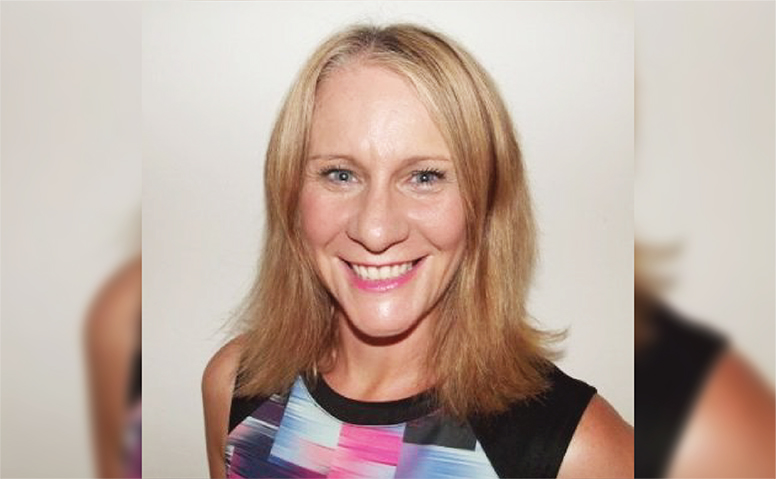 Listen to our interview with Lisa on our podcast…
Career History
After Lisa finished high school, she didn't have a clear career path in mind. She simply knew she wanted it to be people oriented. Lisa embarked on a one-year traineeship with a hotel in Canberra, working towards the equivalent of a Certificate III in Business Administration.
Lisa completed her traineeship whilst in a support role for the Director of Sales. From there she went into the area of business development.
"I was very hungry and eager, so it wasn't long before I was taking on more and more responsibility. At 19, I was travelling interstate on business, making sales calls to different sectors and client groups. I was the youngest salesperson at a major tourism exchange expo," she shared.
That experience whetted Lisa's appetite for travel and adventure. She relocated to the UK and based herself in England for the next three and a half years where she was able to continue her business development career in the hotel industry.
Career Tweak
Eventually the sunny skies and wide-open spaces of Australia beaconed, and she returned home. The hotel she worked at was next to Brighton's equivalent of the Brisbane Convention & Exhibition Centre, and she felt she would like a slight career pivot…
"I came back to Canberra, realised no way, Jose can I stay in this little town. My friends were settling down, I wasn't interested in that, and I was ready for some warmer weather. So, I moved to Brisbane, a place I'd always wanted to live."
Lisa started with some temping work, then while on a bus at Brisbane's Southbank precinct, noticed a huge billboard announcing the future site of the Brisbane Convention & Exhibition Centre, and that they were looking for key staff.
"Long story short, I went through the interview process and secured a great business development role for the convention side of things. I was part of the pre-opening team. My role was to bring in state, national and international convention business."
Lisa spent the next nine years with the convention centre. She was promoted three times, and worked in a number of roles from international business development to becoming the manager of the business research unit.
Career Pivot
At the end of her time there, with 16 years in the hotels and conventions industry, Lisa decided it was time for a complete career pivot. She was ready to do something else. Something more aligned to the working professional she had become.
Around that time Lisa's priorities were also changing. She and her husband were starting to think about kids. Her business development roles had been exciting in her 20s and into her 30s, but she knew that the overseas sales trips, evening events and frequent weekend work was not going to be conducive to starting a family.
What do I REALLY want?
Essentially Lisa reached a point in her career where she stopped and asked, what do I really want?
"Sales chose me, I didn't choose it. As that young 18-year-old girl working in her traineeship, I just sort of fell into, 'Hey, we need someone to support this new Director of Sales. What do you think?' Yes, I had excellent customer service skills, but selling didn't come naturally to me. I didn't particularly enjoy a lot of aspects of selling and networking. Finally, I had to face that reality."
Up to that point Lisa's career had been moving forward, propelled in many ways by external factors. Now Lisa started to steer her own ship…
"I wondered, 'Who am I? What do I value?' And the result was wanting to be in a role that makes a positive impact on other people and is not just about profit and making money for my employer."
During her time at the convention centre, Lisa had acquired her first certificate in training and assessment. Shortly after that, she designed and delivered a three-day consultative selling course to a team of eight business development staff within the convention centre. Then she was selected to be part of a team running customer service training for hundreds of staff.
"That gave me a chance to apply the knowledge I'd gained studying for my training and assessment qualification and gave me exposure to delivering and planning training programs. All these things combined to a desire to be in vocational education and training (the VET sector)."

Vocational Education and Training (VET)
Vocational education is an approach to learning that focuses on the specific skills required to perform given jobs.
Lisa discovered she had many transferrable skills ~ communication, planning, organisation, and the ability to build rapport with various stakeholders. With that she moved into the VET sector.
Lisa applied for and was successful in becoming a contract trainer for the Sarina Russo Group. The training she ran focused on personal development and employability skills for disadvantaged and long-term unemployed job seekers.
"My rationale was, if I can stand in front of a group of disheartened, disadvantaged, long-term unemployed job seekers and engage and connect with them, then that's a great training and learning opportunity for me. And surely if I can connect with them, I can connect with others as well."
Change is a process: Seeing opportunities and acknowledging your value
Lisa shared that changing careers, though extremely satisfying was not easy, and did not happen overnight. It took networking, persistence, and self-belief. At first it was very stressful, and she felt stuck; not yet knowing what else she could do. Then she chanced upon a book…
"I found a random book about resume writing and cover letters. The book took me through a process designed to look at your skills differently, work out what's transferrable, and quantify your experience through numbers and percentages. I came out the other end a totally rejuvenated, excited, more confident person."
That book helped Lisa to get clear on her skills, values and the strength of her experience and knowledge. She brought all that into the classroom plus her ability to empathise with a feeling of being stuck.
Lisa spent eight years with Sarina Russo. During that time, she went on to internal training consulting roles for their then 16 offices located across Brisbane and the Gold Coast, and project management for pre-vocational training programs.
"I worked on 80+ programs involving about 850 participants and generated in excess of one million dollars in revenue for the organisation."
Becoming a working mother
Two children later, Lisa was again, ready for a change…
"Becoming a working parent and getting older, my priorities and values have changed over the years. Whilst I must be challenged and am one of those people who does things outside of my position description all the time, I no longer want to climb the corporate ladder. If I get a certain amount of challenge, variety, influence and can meet my financial obligations, I'm happy."
After a short spell of temping in the VET sector, unsure of her next move, she was selected for a position with General Practice Training Queensland (GPTQ). The position was initially a step down in terms of income and responsibilities, but she could see potential for a career path.
That was seven years ago!
Not long after starting with GPTQ, Lisa was promoted into a team leader operational role.
"Then because I can't help myself, I proceeded to overhaul all the processes. Business process improvement has been a thread through all my roles. I'm the sort of person that, if I see that a process is poor or weak or cumbersome or just doesn't make sense anymore, I always do something about that. I read business process books for fun. That's my sort of thing. I am a total geek in that area!"
Since the global effects of covid, compliance has become an important discipline for all businesses, not only the big corporates. As such, skills and qualifications in this area are in increasing demand.
BSB50120 Diploma of Business (Compliance) and BSB50920 Diploma of Quality Auditing are two excellent qualifications for those with these skills.

Eventually the company decided to undertake a two year business transformation program, and they tapped Lisa on the shoulder to manage the project. Lisa's team compiled 133 process maps. Much of the work was undertaken throughout covid lockdowns and shifting to a remote work model, reliant on tools such as Microsoft Teams.
Managing redundancy…
Earlier this year it was confirmed that the Federal Government was changing the way it allocated funding for the training of General Practitioners (GPs) and as a result, GPTQ would be closing its doors at the end of January 2023 and the training functions would be taken over by the two accredited GP colleges in Australia.
"I'm in that grey area where I'm interested in working with the new associations and there's many possibilities, but nothing is certain, so it has been a catalyst for me. I'm going to be back out there again and ut started me wondering what I need to be as competitive as I can be? And that's what started me thinking about Recognition of Prior Learning."
Recognition of Prior Learning
Lisa knew that most of her workplace examples for Recognition of Prior Learning (RPL) were going to be from her current employer, and that she shouldn't wait until she left and was disconnected from the system.
"I needed RPL done and dusted to put it on my resume. I needed then to write my resume and cover letters to get ready for interview. I was lucky because I knew well in advance, I was going to be made redundant."
Churchill Education
Lisa had noticed Churchill Education whilst driving around Samford. Then HR Manager, Helen sent an email out to her team recommending Churchill for RPL as part of transition through redundancy.
Lisa had a brief phone chat with co-founder Randall Smith who flagged two possible qualifications. He sent through the evidence lists for both, with instructions on how to upload that to her dedicated evidence bank. Skills Recognition Advisor, Amanda took over from there.
"I had created a heap of folders without checking if it was compatible. But I was able to upload all my documents in the folder structure I had created without any extra work. It was so quick and easy!"
Around the same time, while Lisa was gathering workplace examples in preparation for RPL, one of her colleagues went through the RPL process and achieved three qualifications. Lisa said it surprised her and made her go back and aim higher.
The following day Amanda called and emailed Lisa to inform her that she was eligible for a range of top qualifications!
"It was quite a shock. I was originally going for one, maybe two. I didn't anticipate anything like that coming back. It is such a wonderful feeling to have all your hard work and hard slog and experience recognised. I had this perception that RPL was an involved process. Many people over the years had told me it's just easier just to do the training."
From the list of qualifications she was found eligible for, Lisa chose to go proceed with:
Know your worth
Lisa's initial misperceptions about RPL being complex and difficult are common. With some providers it can be. But since we first started offering RPL back in 2006 we have continually improved and refined the process to the smooth journey it is today. It is our hope that more people will discover this powerful career asset.
It is such a shame when either experience is not matched by qualifications or when someone unnecessarily spends the time and money studying something they already know and can do.
Aside from having someone who understands the RPL process to walk you through every step of the way, the other aspect is someone who can see the value of your skills and experience that you can't see for yourself, and how what you do and know can be matched up to qualifications that show the value of your transferrable skills.

Career progression for working mothers…
Whilst we have certainly come a long way in terms of equal pay for equal work, and workplace gender equality, it does still tend to be the mother who becomes the primary carer of children, and ageing parents.
There are a couple of key aspects to this…
First is that she takes more time out of her career to raise children, which slows down career progression.
Second, when she is ready to go back to work and grow her career, there is limited time for professional development and study.
"We're all conscious that we need to continuously be learning, and be able to pivot, adapt and move for a whole range of reasons, from redundancy to industries dying out, etc. But that doesn't necessarily mean we can commit to months or years of study," Lisa commented.
Which is what makes RPL such a powerful career resource for anyone, but particularly working mothers. It means you don't have to study what you already know.
Lisa's Advice for Others
On career change and redundancy…
"Things can change quickly, and you need to be thinking in advance all the time about your career, and that includes gathering your evidence for RPL before you are cut off from the system.
For me RPL, had two major benefits. Number one, it was getting the RPL, but the process of collating and gathering everything from position descriptions to performance management reports means I've now got everything for my whole career organised in folders. Any time I'm preparing for an interview or writing a cover letter, I can now go straight to my RPL folder and everything I need is there."
For working parents…
"If  you're wanting to start a family and you know that means pressing pause or stepping away or stepping down or whatever, then do what you can while you are in the workplace to gather your evidence and get your RPL to position yourself for when you return to work and what that might look like.
If you have children or you're looking after aging parents, do anything you can ahead of time to avoid having to make a long-term commitment to training, because you will be time poor and exhausted."
What fantastic advice for working mothers, fathers, and anyone navigating career change.
If you would like to find out how your career experience can be matched to national qualifications, get in touch on any of the methods below. The initial assessment is entirely free!