Exciting News! We would like to introduce you to our newest Recognition of Prior Learning (RPL) Assessor – Trent Young. Trent, who has over nine years of military service behind him, brings a wealth of experience to team Churchill, and is an all-round top bloke!
This week we sat down with Trent to find out a bit about his career background, and one or two very surprising things that he did not share at interview!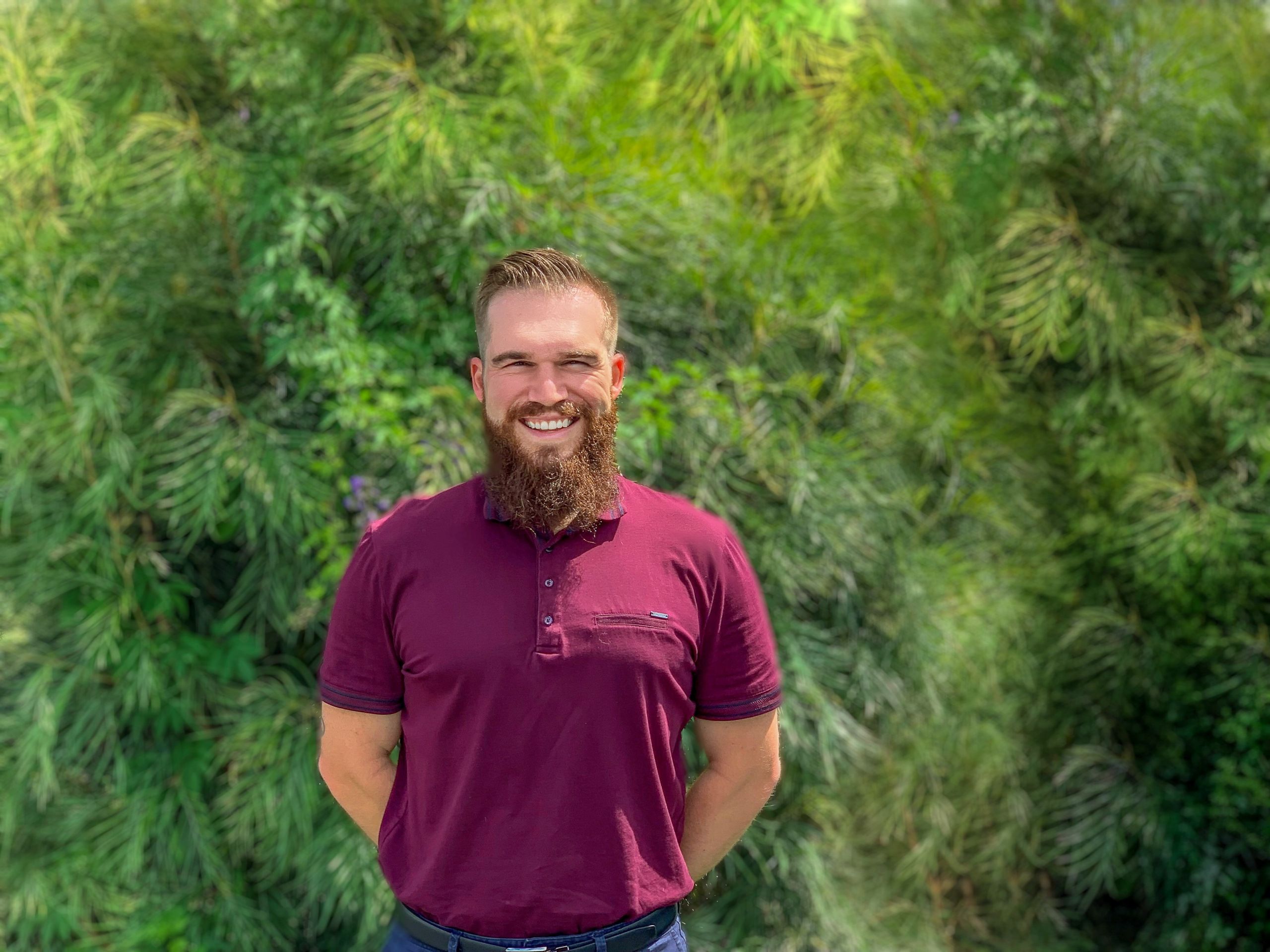 Listen to Trent's story on our podcast, The Churchill Education Experience: 
Trent's Career Journey…
At 18, in the peak of his rebellious teen phase – Trent made a life changing decision, he enrolled in the army. He entered basic training as a rowdy teen, and left with a shaved head and a new focussed attitude.
Trent had a highly successful nine and a half years in the army – serving as a medic, and a 200-day deployment in Afghanistan. He worked alongside people from many different continents and cultures, united by a common goal of peace and stability.
Despite his honourable service record, a busted knee and a broken back ultimately led to medical discharge. Thus closed one chapter in Trent's career.
Meanwhile Trent and his partner Steph, had welcomed a son – Arlo, into the world. So not only was he staring at a blank career canvas, he was also navigating the unchartered waters of fatherhood. The incomparable joy of becoming a new dad was mixed with the stress of wondering how he would provide for his family.
As many transitioning Defence members will be able to relate to, Trent wondered, 'What's next?'
Being a medic in the army – Trent's entire role was about looking after others, whether that be on the battlefield or strapping up a sprained ankle. After leaving, he still had a desire to give back. Initially Trent thought his only valuable skills were in the medical field, so his first job out of defence was in nursing. But due to a lack of nationally recognised qualifications, he was forced to start at the bottom of the ladder, despite all his experience and knowledge. Again, something we know many other transitioning defence members (and others moving from one industry or profession to another) will attest to.
Facing the reality of having to start from scratch in his career, Trent did some research – and discovered Recognition of Prior Learning with Churchill Education. 
Recognition of Prior Learning
After going through the Recognition of Prior Learning process, Trent was pleasantly surprised to see the true value of his defence experience translated into a range of top qualifications that instantly demonstrated his level of skill and experience. Varying from Work Health and Safety, to Business, to Leadership and Management to even Security Risk Management (and all achieveable without study!).
Not only were his qualifications desirable, and valuable in the civilian world, they allowed Trent to see himself as not just a medic, but someone who could be a manager, a work health and safety consultant, a leader in security risk management… and ultimately as a recognition of prior learning assessor!

New Churchill RPL Assessor!
Trent was taken through the RPL process by Skills Recognition Advisor, Amanda. During their assessment conversations Amanda mentioned there was a job opening for an assessor at Churchill Education, and encouraged him to apply.
Trent updated his resume and LinkedIn profile (which by the way, we have guides for), and applied for the position.
After a successful interview, it wasn't long before Trent was deep into pulling apart evidence and helping people turn their experience into qualifications.
Trent still has a strong desire to give back, and now gets to do that every day assisting veterans and others transitioning into new careers, to gain the recognition they deserve. After his own career journey, Trent works hard to help make the process as smooth as possible for others.
In his role as an RPL assessor, Trent looks at your career and life experience evidence, and converts it into nationally recognised qualifications. No further study required, and no starting at the bottom in a career you are already skilful and experienced in.
Trent is a big believer that transitions are stressful enough, and that you don't need the additional stress of tests, studying and being treated like your real life experience doesn't count.
Trent's advice for others at a career crossroads…
Get a recognition of prior learning assessment, and find out what your experience is truly worth. The assessment is totally free. You can apply here. 
And his other hot tip is gather evidence BEFORE you leave. This is relevant for all industries, but here is a must read guide for any defence members thinking of transitioning: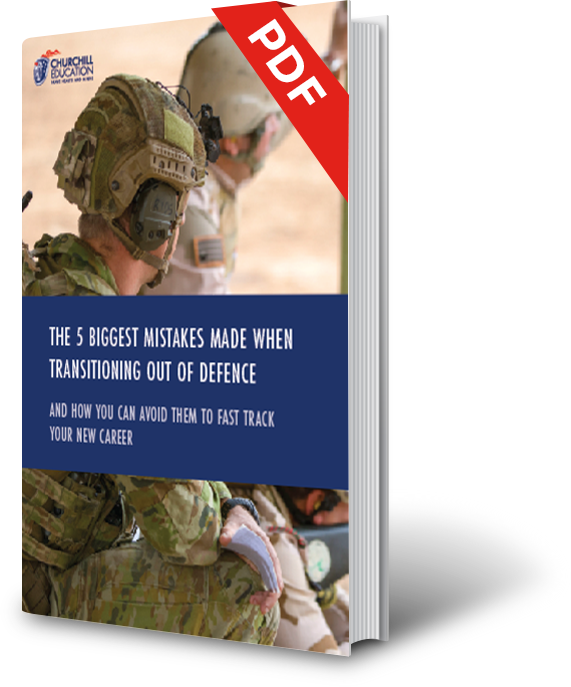 The 5 Biggest Mistakes Made When Transitioning Out of Defence
Trent is loving his new position with Churchill Education – helping people translate their real life experience into national qualifications. We're lucky to have Trent on our team, and are deeply thankful for the hard work and vigour he brings to his role – alongside the adorable stories and photos of his son!

If you've hit a career crossroads, planning a change or life has slapped you with the unexpected, reach out…
The initial assessment is free. Plus, right now we have our Christmas Free Fast Track offer running. You'll get a 7-day fast track on all qualifications during December, plus we will send your new qualification certificates to you via Express Post. This is a saving of more than $350. It's a great time to get set for a successful start to 2022, and take some stress-free time off to enjoy time with your family, or whatever brings a smile to your face at this time of year.
So feel free to give us a call, or shoot us an email on: 1300 793 002 or hello@churchilleducation.edu.au
Oh and remember we mentioned at the start that we've discovered a couple of surprising things about Trent that he did not mention in his initial interview? Well here they are:
Trent can spit like a cobra, and used to play bass guitar in a punk band!