The year is 2000, Sydney has just wrapped up the XXVII Summer Olympic Games, Brad and Angelina got married (to different people!) & low rise jeans are all the rage. Simpler times.  
Whilst many of us were engaging in now questionable clothing choices and cheering in front of our TV's for Cathy Freeman – a movement was picking up pace. Coined, 'Pay It Forward' …  
The idea is simple, do something kind for others – without being asked.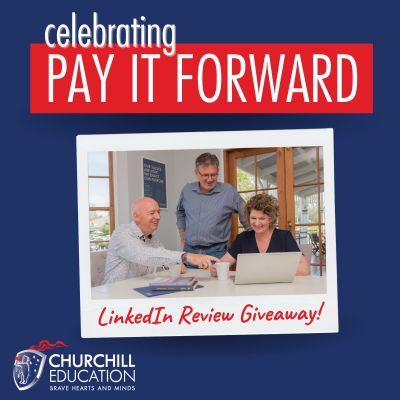 Pay It Forward grew quickly after the release of the 2000 movie of the same name, and it's easy to see why. If you haven't seen 'Pay It Forward', it focuses on one child's journey of trying to make the world a better place, through random acts of kindness and the hope that others will continue to spread it on! A great watch. 
A lot has changed since 2000, for starters – low rise jeans are gone (hopefully for good). It also seems like the world is moving at warp speed and understandably it can be easy to miss all the acts of kindness taking place…  
So, we slowed down and started to look around for acts of kindness.
To provide a little context, Churchill Education is based in the leafy village of Samford. Tucked in the northern suburbs of Brisbane, filled with great coffee shops and nestled in between the D'Aguilar Mountain Range. It's a great place to escape the hubbub of the big city.
With many living on acreage it's not uncommon for people to grow a little veggie patch; in fact, Tricia & Randall have been spending their free time tending to 'Randall's Orchard'.  
Recently – Samford received the 'Samford Edible Exchange', a little spot for people to share their homegrown goodies and spread some kindness.
Since starting it's become a booming spot, undeniably connecting the community (with just over 700 members at the time of writing), and filling our pantry with all kinds of produce. What a wonderful idea!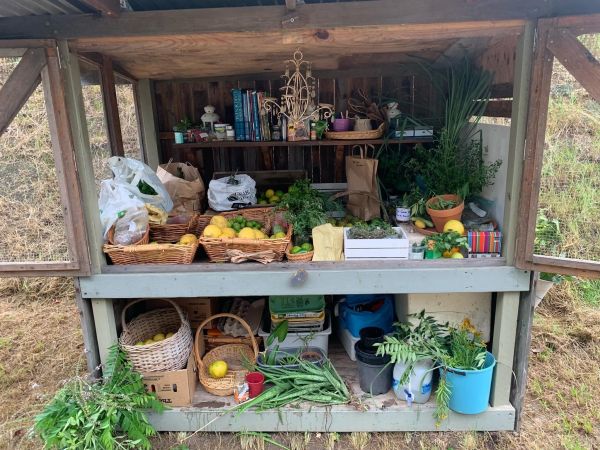 Churchill Paying It Forward…
We got to thinking, with Pay It Forward Day approaching (Thursday, April 28th) – how can we pay it forward?  
Not everyone at Churchill Education are great gardeners – as the struggling plants on Melody and Declan's desks strongly indicate. I'm not sure the community would appreciate some scraggly office plants. But – I think we've come up with something better to share… 
LinkedIn Profile Reviews
In the spirit of Pay It Forward, we'd like to offer three free LinkedIn Profile Reviews (valued at $350), giving you the opportunity to *virtually* sit down with Leadership Mentor of 30 years and all-around genius, Melody McNulty in guiding you on how to create a LinkedIn profile that presents you at your very best.   
If you, or someone you know would benefit from a guiding hand with their LinkedIn profile; then hop on over to our LinkedIn page and drop a comment under the pinned post telling us an act of kindness you've seen recently. 
Churchill Education often hears from people in the throes of a career change, whether that's managers trying to take that next step, defence personnel wanting to transition to civilian employment or first responders leaving the service.
With exciting and sometimes daunting challenges in front of them, one of the things we always talk about is the importance of polishing up your LinkedIn profile.  
Did you know over 90% of recruiters use LinkedIn to find and vet job candidates? 
It's one of the big reasons we put together this free downloadable guide on how to create a LinkedIn profile that works for you! Give it a look over, it's full of great tips and tricks.  
As always, if there's any way we can help, please don't hesitate to reach out.  
Take care and spread some kindness!  
The Churchill Team.