When you achieve a qualification through recognition of prior learning with Churchill Education you get so much more than a piece of paper! You become part of a valued community.
Since 2006 we have helped literally thousands of talented people just like you to transform their skills, knowledge and experience into nationally recognised qualifications through a process called Recognition of Prior Learning. It's a powerful career asset because it means you don't have to study what you already know and can do.
It's also a great way to 'show what you know' as we say.
Qualifications are a language all employers understand. So when you are changing industries, professions or wanting to put your best foot forward for a promotion, you can let your qualifications do the talking.
Churchill Education was born out of our own personal experience with career change.
My husband Randall was medically retired from what he thought would be a lifelong policing career after 16 years and a PTSD diagnosis. At first he didn't think he was qualified for anything else. Then we discovered recognition of prior learning and that Randall was eligible for a range of top qualifications which did two things:
Restored his self belief and showed him he was qualified for so many other things.
Long story short, we decided to create a business that would make the RPL process a lot smoother and easier than it had been for him. Every day it is our absolute honour to help the most amazing people to sail through their own career crossroads and prepare for whatever the future might bring.
We offer a complimentary preliminary RPL assessment so that you can find out what you're eligible for without having to commit any dollars up front because we know from experience that you already have enough on your plate. It's then entirely up to you whether you'd like to go any further.

If you do become a Churchill Alumni you join a community…
"Churchill Education made me feel like a member, more than a member, it felt like I was a part of a family or community."– Brett Baddock
We want to help you any way we can, so in addition to qualifications that communicate your greatness to prospective employers, we also have a number of other resources and services available as our gift to you, our valued Alumni.
Added Benefits for Churchill Alumni
Resume Creation Guide
Your resume is your first impression, your foot into the interview room. In my many years of experience I can tell you it's consistently what people make the biggest mistakes with when they apply for a job. The great news is, it's not rocket science once you know how.
Here is a free guide to get you started: How to Create a Great Resume.
And if you would prefer someone else to do it for you, we highly recommend The Resumeologist. (We don't get any kickbacks from this, we just like to have great resources for our Alumni.)
Cover Letter Writing Guide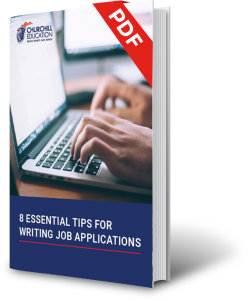 Next to your resume, your cover letter is the next most important piece of the puzzle in nailing your dream job or promotion. And yet again something too many people get wrong.
Just this month we've been recruiting for a couple of new team members and I had to cross dozens of applicants off the list simply because they hadn't read the instructions in the job ad… This tells me they don't have attention to detail or perhaps aren't committed to the application.
Here is a very popular guide we've put together to help you write a great application: 8 Essential Tips for Writing Job Ads
LinkedIn Profile Guide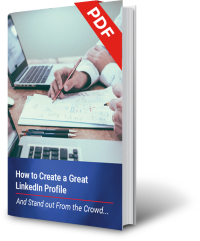 Having a LinkedIn profile is almost as important as a resume when it comes to applying for a job.
LinkedIn has increasingly been used as a professional resume online, but is so much more powerful. LinkedIn is the world's largest professional online network; it has more than 500 million members in more than 200 countries. In Australia alone, more than 9 million people have a LinkedIn profile: this is almost 75% of the working-age population.
In short – you need one!
Which is why we created this guide: Create a Great LinkedIn Profile
Resume & LinkedIn Mentoring Session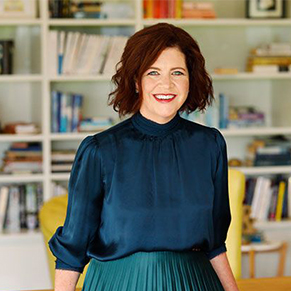 Once you've been through our free guides you can also have a video mentoring session with me! We'll go through your resume and LinkedIn profile and I'll share any opportunities I can see for improvement. (I promise I'll be kind!)
"I had such an inspiring meeting with Tricia. I walked away feeling confident about working on my resume and LinkedIn Profile. I had initially felt daunted by it all, but for the first time ever I wanted to tackle it. I am grateful to put myself in the best possible position to be recognised."
– Darcelle Lee
*
I hope to hear from you soon.
Tricia